CHILDREN & YA

Agence Eliane Benisti – Children Frankfurt 2019



Aaron Priest Agency Rights Guide 2019
Master storyteller David Baldacci sounds the drums of war in the jaw-dropping conclusion to the #1 international bestselling « Vega Jane » fantasy series
THE STARS BELOW:
The Vegan Jane Series #4
by David Baldacci
Scholastic, February 2019
Vega Jane has tried to outrun, outsmart, and outlast her enemy, but the showdown she has dreaded is finally here. Her ragtag crew must take a stand against a fully trained army, knowing the odds are impossible, knowing each of them could die for nothing. But when injustice appears, the only choice is to stand and fight.
Previous titles in this series: #1 THE FINISHER, #2 THE KEEPER, and #3 THE WIDTH OF THE WORLD.

David Baldacci made a big splash on the literary scene with the publication of his first novel, ABSOLUTE POWER, in 1996. A major motion picture adaptation followed, with Clint Eastwood as its director and star. In total, David has published 27 novels, all of which have been national and international bestsellers; several have been adapted for film and television. His novels have been translated into more than 45 languages and sold in more than 80 countries; over 110 million copies are in print worldwide. David has also published four novels for children. He has received numerous accolades for his writing; most recently, he was inducted into the International Crime Writing Hall of Fame and received the Barnes & Noble Writers for Writers Award.


Abrams Frankfurt 2019 Children's Rights Guide
Abrams Middle-Grade and YA Graphic Novels
"Keeping the tone light and off ering nods as he goes to historical figures . . . he focuses on technological advances that made space travel possible and on the awesome, sustained eff ort that brought President John F. Kennedy's "Big Idea" to fruition." –Kirkus Reviews
"Big Ideas that Changed the World" series
by Don Brown
ROCKET TO THE MOON!
Big Ideas that Changed the World: Book 1
Amulet Books, March 2019
On July 20, 1969, Neil Armstrong took "one small step for man, one giant leap for mankind" when the Apollo 11 landed on the moon. But it wasn't just one man who got us to the moon. The Moon Landing explores the people and technology that made the moon landing possible. Instead of examining one person's life, it focuses on the moon landing itself, showing the events leading up to it and how it changed the world. Beautifully illustrated and well-researched, this book is the perfect resource for curious readers and tomorrow's scientists. It includes a timeline of space travel, a bibliography, and an index.
MACHINES THAT THINK!
Big Ideas that Changed the World: Book 2
Amulet Books, March 2020
Machines That Think! explores machines from ancient history to today that perform a multitude of tasks, from making mind-numbing calculations to working on assembly lines. Included are fascinating looks at the world's earliest calculators, the birth of computer programming, and the arrival of smartphones. Contributors discussed include Muhammad ibn Musa al-Khwarizmi, Ada Lovelace, and Bill Gates. From the abacus to artifi cial intelligence, machines through the ages have pushed the boundaries of human capability and creativity. Back matter includes a timeline, endnotes, a bibliography, an author's note, and an index.
Don Brown is the author and illustrator of many picture books and has been awarded both the Sibert Medal and OrbisPictus Award. He lives in Merrick, New York.

The Welcome Wagon: A Cubby Hill Tale is the debut picture book in the Cubby Hill publishing program which was in development at Hasbro for several years. In a unique twist the Cubby Hill brand will be introduced first through publishing, with Hasbro media entertainment and products to be released in the future.
THE WELCOME WAGON: A CUBBY HILL TALE
by Cori Doerrfeld
Abrams Books for Young Readers, March 2020
Cubby Hill is a bustling community of bears, bunnies, hedgehogs, and other familiar creatures that celebrates the values of inclusivity, imagination, and acceptance. In The Welcome Wagon, Doerrfeld brings the world of Cubby Hill to life with humor, charm, and a whole lot of warmth. It introduces readers to Cooper Cub, a curious young bear who notices a new family moving to the neighborhood. Cooper jumps on his scooter and brings the reader along on a journey through town as he assembles his best friends to welcome the newcomers. Along the way, they consider what the new family might be like and the changes they might bring to Cubby Hill.
Cori Doerrfeld is received a BA in studio art from St. Olaf College, as well as her postbaccalaureate in illustration from the Minneapolis College of Art and Design. To date, she has illustrated numerous titles, including The Rabbit Listened and Little Bunny Foo Foo. Doerrfeld lives in Minneapolis and is married to comic book artist Tyler Page. Together they have two storytellers in the making—their daughter, Charli, and their son, Leo.

In this YA novel, Maxine Kaplan has taken a main character who is often treated poorly in fantasy and given her a journey where she's able to be strong, capable, and fiercely feminist.
WENCH
by Maxine Kaplan
Amulet, Summer 2000
Tanya has worked at the tavern since she was able to see over the bar. She broke up her first fight at eleven, by the time she was a teenager she knew the correct glass to pour wine into, and will never let anyone—whether it be a drunkard or a captain—take advantage of her. But when her guardian dies, she might lose it all: the bar, her home, her status. So with the help of a ragtag group of adventurers, she goes on a quest to keep the tavern in her name. Funny, fast-paced, and unapologetically feminist, Wench is an epic fantasy story like you've never seen before.
Maxine Kaplan was born in Washington, DC, and now lives in Brooklyn. She studied English and political science at Oberlin College and held a variety of positions in the publishing world before landing at her current job as a private investigator. Her first novel, The Accidental Bad Girl received a starred review from Publishers Weekly, who called it a "sharply written, twisty thriller."

"A fetching story, perfect for budding artists and lovers of the funnies." –Kirkus Reviews
SPARKY & SPIKE:
Charles Schulz and the Wildest, Smartest Dog Ever
by Barbara Lowell, illustrated by Dan Andreasen
Cameron Kids, September 2019
This charming book is a story about a boy nicknamed Sparky and his beloved dog, Spike. Spike is the most amazing dog ever. He inspires Sparky to draw. Someday, Sparky will be an artist. Based on the childhood of Charles Schulz, creator of the world-renowned Peanuts comic, and the dog who inspired the most beloved dog of all—Snoopy—this book will resonate with children everywhere. Sparky & Spike includes a biographical note, as well as archival photographs of Sparky and Spike and a letter Charles Schulz wrote to the book's illustrator, Dan Andreasen, when Andreasen was a boy.
Barbara Lowell is an author of picture-book biographies and creative nonfi ction. She lives in Oklahoma.
Dan Andreasen is a New York Times bestselling illustrator who has created artwork for more than 50 picture books. He lives in Medina, Ohio.

Family and class differences threaten the love of two teens in this contemporary YA romance that showcases New York City as an backdrop
THIS TRAIN IS BEING HELD
by Ismée Williams
Amulet, February 2020
When private school student Isabelle Warren first meets Dominican-American Alex Rosario on the 1 train, she remembers his green eyes and gentlemanly behavior. He remembers her long ballet dancer's legs and untroubled happiness, something he feels belongs to all rich kids. As the two grow closer in and out of the subway, Isabelle learns of Alex's father, who is hell-bent on Alex being a contender for the major leagues despite Alex's desire to go to college and become a poet. Alex learns about Isabelle's Havana-born mother, Eliza, a woman with a prejudice against Latino men, who pressures her daughter to stay away from him. When Isabelle's father loses his job and her older brother struggles with his mental health, her relationship with Alex falters. But fate—and the 1 train—throw them together when Isabelle needs him the most.
Ismée Williams is a pediatric cardiologist by day and an accomplished author by night. Her first book with Abrams, Water in May, was released in 2017 to critical acclaim. She lives in New York City.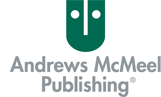 Andrews McMeel Kids catalog Fall 2019
Olivia Jaimes run as the official Nancy cartoonist started in 2018 and quickly became a phenomenon. The first woman to write and illustrate the classic comic strip, she brought a fresh, irreverent vision to the comics page, delighting fans of all ages. Her work has earned praise from the New York Times, the Washington Post, NPR, Rolling Stone, Smithsonian magazine, Vice, the AV Club, Slate, Vulture, and readers all across the internet.
« One of 2018's greatest comic pleasures » — The AV Club
NANCY: A COMIC COLLECTION
by Olivia Jaimes
October 2019
In 2018, Olivia Jaimes became the first woman to write and illustrate the classic comic strip Nancy. Her fresh, irreverent take on the classic comic strip has become a sensation with readers and has earned praise from dozens of media outlets, several of which have named it the best comic of the year. This hardcover collection includes the first nine months of Jaimes' run on Nancy, along with an introduction, essay, interview with the author, and a special gallery of Nancy fan art by the author.
Follow Nancy's Genius Plan to sneak a sweet treat in this delicious and devious board book!
NANCY'S GENIUS PLAN
by Olivia Jaimes
October 2019
Nancy has a genius plan: sneak through the house without disturbing anyone and enjoy a warm piece of Aunt Fritzi's delicious cornbread. But it's not quite as easy as it sounds! In this entertaining, heartwarming, and lightly interactive board book, preschool-age readers will delight in helping Nancy's genius plan come to fruition.

A comic-inspired illustrated novel series that treats growing up as an adventure.
DIARY OF A 5TH GRADE OUTLAW, Book 1
by Gina Loveless, illustrated by Andrea Bell
September 2019
Fifth grade has just started, and the school bully, Nadia, already rules recess with an unfair Playground Tax. Robin refuses to be pushed around, but all she can think about is winning back her best friend, Mary Ann, after a disastrous fallout over the summer. To do so, she will have to stand up to Nadia, face the wrath of Assistant Principal Johnson, and become a legendary outlaw at Nottingham Elementary—all while forming a merry band of new friends along the way.
Gina Loveless lives in eastern Pennsylvania with her husband, son, and two dogs. She fell in love with kids' books when she was eight and fell back in love with them when she was twenty-eight. Her humorous health and wellness book, Puberty is Gross, But Also Really Awesome, will be published in 2020.
Andrea Bell is an illustrator and comic artist living in Chicago through the best and worst seasons. She enjoys rock climbing, making playlists, being surrounded by nature, and indulging in video games.

A sweet, slimy series about a girl who makes the most of a challenging situation and is rewarded with a bit of magic!
MY PET SLIME, Book 1
by Courtney Sheinmel, illustrated by Renée Kurilla
October 2019
Piper wishes she could have a pet to care for and snuggle with and take to school for show-and-tell. All of the other kids have one. But she's allergic to every animal imaginable! So instead, she makes her own pet out of slime, with big eyes, a little mouth, and two arms just long enough for hugs. It would be the perfect pet for Piper, if it were real. When a strange turn of events brings her slime to life, Piper learns how fun, challenging, and messy it can be to care for a pet . . . especially one made out of slime!
Courtney Sheinmel is a chocolate lover, a mac-and-cheese expert, and the author of over twenty highly celebrated books for kids and teens, including the middle grade series The Kindness Club, and the young readers' series Stella Batts and Magic on the Map. For nearly a decade, Courtney has mentored teen writers at Writopia Lab, a non-profit organization serving kids ages eight to eighteen, and she received a National Scholastic Outstanding Educator Award. She lives in New York City.
Renée Kurilla has illustrated many books for kids, including Orangutanka: A Story in Poems by Margarita Engle, Chicks Rule! by Sudipta Bardhan-Quallen, and the Ada Lace chapter book series by Emily Calandrelli. Her picture book Right This Very Minute, written by Lisl Detlefsen, was selected as the American Farm Bureau's 2019 Book of the Year. Renée has a BFA in illustration and diploma in graphic design from Lesley University College of Art and Design. She lives just south of Boston with her husband, daughter, and a plump orange cat who springs to life the moment everyone else falls asleep.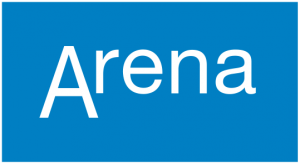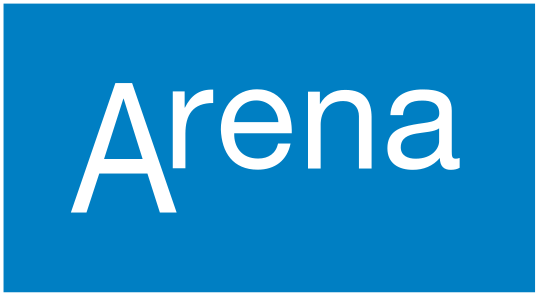 Arena Verlag Autumn 2019 Children's Books
Arena Verlag Autumn 2019 Young Adults
Arena Verlag Autumn 2019 Hotlist
Welcome to Blue Reef High: The shapeshifter school for marine animals is opening its doors!
SEAWALKERS #1: GEFÄHRLICHE GESTALTEN
(SEAWALKERS #1: DANGEROUS SHAPES)
by Katja Brandis
June 2019
14-year-old Tiago is shocked to discover that he is a Seawalker – a shapeshifter. And not just any sort: in his second form as a tiger shark, even his own kind are terrified of him. He finds it difficult to make friends at Blue Reef High, a school for aquatic shapeshifters. The only person who isn't afraid of him is the happy-go-lucky dolphin girl, Shari. As the two are making friends, the puma shapeshifter Carag suddenly appears at the school on a special mission. He has received an emergency call from the Everglades. Tiago and Shari accompany him on a search for the rare Florida panther. A tiger shark and a puma in the treacherous swamps? Will that work?
Katja Brandis, born in 1970, studied American Studies, English Studies and German Studies. She went on to work as a journalist. She has been writing since her childhood and has published numerous novels for young readers. Her Woodwalkers series sold over 450,000 copies. She lives near Munich with her husband, their son and three cats.

JUNGS SIND WIE KAUGUMMI
("Boys Are Like Chewing Gum")
by Kerstin Gier
June 2010
Sissi is thirteen, rather impudent, mercilessly bad in math–and hopelessly in love! But unfortunately, Constantin, her dream prince, only has eyes for older girls with "experience". Really too bad, 'cause when it comes to kissing Sissi simply can't keep up yet. So she moves heaven and earth and her sandbox friend Jacob to get herself some ultra-sensitive information on the topic, like pronto …
Kerstin Gier started writing women's novels in 1995 when she found herself with a fresh teaching diploma in hand but without steady work. She is best known for her Ruby Red Trilogy, and her first book, Männer und andere Katastrophen (Men and Other Disasters), was recently made into a movie starring actress and singer Heike Makatsch. Her subsequent books have enjoyed great popularity in Germany as well. Her novel Das unmoralische Sonderangebot (The Immoral Deal) won the 2005 Best German-Language Romance Novel Prize from the Association of German-Language Romance Writers (DeLiA). Born in 1966, she now works full-time as a freelance writer in a village near Bergisch Gladbach, Germany, where she lives with her husband, son, two cats, and three chickens.

Glamour, glitter and goose bumps: Gurian at her best
ALABASTER BALL: Der Fluch Der Letzten Küsse
("ALABASTER BALL: The Curse of the Last Kisses")
by Beatrix Gurian
September 2019
When Amy holds the invitation to the legendary Alabaster Ball in her hands, she believes that she is a step closer to her goal. She will finally be able to find out what happened to her sister who went to the ball a year ago – and never came back. There are countless legends associated with the night of the alabaster moon. It seems like a dream to Amy that she is actually going to be part of it all. With every dance Amy uncovers a new secret. A secret that relates not only to her sister's fate, but also to her feelings for Matt, who makes her heart melt like no other…
Beatrix Gurian studied theater and literature before working as a television editor for ten years. Since then, she has written novels for children, adolescents and adults, translated into more than ten languages. She travels around the world for her extensive research. She also teaches creative writing for all ages. She lives with her family in Munich.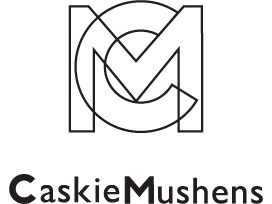 Caskie Mushens Rights Guide Frankfurt 2019
Amy McCulloch is a Canadian author. She previously worked as Editorial Director at a leading children's publisher, and in 2013 she was listed as one of The Bookseller's Rising Stars. Her debut fantasy adventure novel, The Oathbreaker's Shadow, was published in 2013 and was longlisted for the Branford Boase Award for Best UK Debut Children's book in 2014.
The Golden Compass for the digital age in this story of a coding star and her robotic companion that isn't what it seems.
#1 JINXED
by Amy McCulloch
Simon & Schuster UK, August 2018
Lacey Chu has big dreams of working for the company behind the 'baku' – a customizable smart pet that functions as a phone but makes the perfect companion for its user. The only problem is, she's just been rejected from Profectus Academy – the elite academy for cutting-edge tech.Then Lacey meets Jinx… Jinx is an incredibly advanced cat baku who opens up a world that Lacey never new existed, including entry into the hallowed halls of Profectus. But what is Jinx, really? His abilities far surpass anything written into his coded. He seems to be more than just a robotic pet. He seems … real.
The thrilling follow-up to JINXED, from the author of the magical POTION DIARIES adventures!
UNLEASHED
by Amy McCulloch
Simon & Schuster UK, August 2019
When Lacey Chu wakes up in a hospital room with no recollection of how she got there, she knows something is up. But with her customizable smart pet, Jinx, missing in action and Moncha, the company behind the invention of the robot pet, up to something seriously sinister, she's got a lot of figuring out to do. Lacey must use all her engineering skills if she has a chance of stopping Moncha from carrying out their plans. But can she take on the biggest tech company in North America armed with only a level 1 robot beetle … ?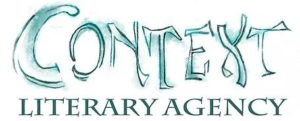 Context Frankfurt 2019 Rights List
A YA fantasy novel for fans of adventures filled with magic, friendships, and journeys. First in a planned series.
MASTER OF ONE
by Danielle Bennett and Jaida Jones
HarperTeen, Fall 2020
Rags is a common dirty thief, who is definitely not used to working toward any kind of greater good. Until Morien the Last, most skilled of the Queen's sorcerers, forces him to find a fae relic. A fae relic which turns out to be a person: Shining Talon. Shining Talon sees more in Rags than Rags has ever seen in himself. And Rags sees someone who has survived unspeakable acts, but hasn't lost his morality or hope. Together, they must find the six missing pieces of The Great Paragon, and their human masters. Before Morien finds them and uses The Great Paragon to destroy what's left of the fae people. Rags' new purpose forces him to question his identity, his understanding of the world, and his feelings for a certain magical prince, all while using every cunning instinct he has to escape Morien's wrath alive.
Danielle Bennett & Jaida Jones are the authors of the Volstovic Cycle (beginning with Havemercy). Jaida (as Hannah Jones) is an alumnus of the Scholastic Art & Writing Awards and currently works for the Alliance for Young Artists & Writers. Dani and Jaida are married and live in Brooklyn with many cats.

The teenage daughter of an executioner and the traitorous prince she can't kill must reluctantly join forces to dethrone a paranoid queen after discovering they are trapped in a video game
GLITCH KINGDOM
by Sheena Boekweg
Feiwel & Friends/Macmillan, February 2020
Ryo was the golden boy, the prankster prince, but with one stroke of a pen he has lost everything. Dagney and Grigfen were happy as minor members of the court, but when their father, the king's executioner, is branded a traitor, they each must deal in death in order to survive.. McKenna, queen of the enemy realm, has inherited a mission of conquest by assassination, but worries she's not up to the role. But behind the crowns and masks hides a secret… All of these teens are actually players in the newest, shiniest, most immersive virtual reality video game, competing against each other for a highly coveted internship with a prestigious game developer. But now this life-changing opportunity has suddenly become a deadly trap. A glitch in the software has locked the players inside the game, and they'll need to escape before the fantasy world corrupts around them. The only way out is to win.
Sheena Boekweg grew up reading books with tree branches peeking over her shoulder. She studied theatre at Weber State University, married a handsome nerd who taught her about video games, and then had three kids who stole her heart and her controllers. She lives in Utah with her family and the world's most spoiled puppy.

A new middle-grade true-crime series that follows FBI agents behind the scenes as they work to keep Americans safe.
FBI FILES: THE UNABOMBER:
Agent Kathy Puckett and the Hunt for a Serial Bomber
by Bryan Denson
Roaring Brook Press/Macmillan, June 2019
The Unabomber was a lone-wolf terrorist who carried out fourteen bombings that left three people dead and another twenty-three injured. A cunning genius, he dodged his FBI pursuers for nearly two decades, terrifying Americans from coast to coast. Agent Kathy Puckett, a spy hunter and highly trained psychologist, served as the turning point in the FBI's efforts to understand the mind of the faceless killer. Her insights helped send more than a hundred agents to a remote cabin in the mountains of western Montana on April 3, 1996. There the FBI captured Theodore J. Kaczynski, engineer of the most notorious bombing spree in U.S. history. Bryan Denson presents the story of the FBI's investigation of the Unabomber and the agent who helped bring him to justice.
Bryan Denson is an award-winning journalist and the author of The Spy's Son. He was a finalist for the Pulitzer Prize in national reporting, and contributes stories to Newsweek and serves as a special correspondent for the Los Angeles Times. FBI Files is Bryan's first series for young readers. He lives in Portland, Oregon.


Printz Award Honoree and National Book Award finalist Deb Caletti debuts in middle grade with a tongue-in-cheek hero's journey set in a town full of magic, mayhem, lighthouses… and evil.
INTO THE REAL
by Z Brewer
HarperTeen, Fall 2020
Three Quinns. Three realities. Three Brumes. The first Brume is a waking nightmare, overrun by literal monsters and cutthroat survivors. For Quinn, who is openly genderqueer, the only silver lining is their friendship with Lia—and the hope that there might still be a safe place somewhere else in the world. The second Brume is a prison with no bars. Forced to "sort out" their sexuality with other teens at Camp Redemption, Quinn must also figure out why presenting as female has never felt quite right. The third Brume is a warzone. For Quinn, who presents as male, leading the Resistance against an authoritarian government is hard, since even the Resistance might not accept them if they knew Quinn's truth. As Quinn starts to realize that they might be one person alternating among these three worlds and identities, they wonder: Which world is the real one? Or do they all contain some deeper truth?
Z Brewer is the New York Times bestselling author of several books, including The Chronicles of Vladimir Tod series, and more short stories than they can recall. When not drying readers' tears because they killed off a beloved character, they write books. Z is also an outspoken mental health and anti-bullying advocate. Z lives in Missouri with a husband person, one children person, and four furry overlords that some people refer to as "cats."

Printz Award Honoree and National Book Award finalist Deb Caletti debuts in middle grade with a tongue-in-cheek hero's journey set in a town full of magic, mayhem, lighthouses… and evil.
A FLICKER OF COURAGE
by Deb Caletti
Putnam, January 2020
The story takes place in a world much like ours, but at the same time not at all like ours, in which Vlad Luxor–a capricious, vain, infantile tyrant–rules over a town with an iron fist. He's an emperor with no clothes, but woe is the person who points that out–they could wind up turned into a squirrel or lizard or who knows what! For in this world, the evil leader also has magic, which he uses to punish anyone who speaks out against him. But in every classic tale with a despicable villain, there must also be a truly noble hero–in this case, four of them! Henry, Apollo, Pirate Girl, and JoJo must be their most brave and clever to break the spell Vlad Luxor has cast on Apollo's brother, Rocco. For we can't have Rocco remain a naked lizard for the rest of his life, now can we?
Deb Caletti is the award-winning and critically acclaimed author of over sixteen books for adults and young adults, including Honey, Baby, Sweetheart, a finalist for the National Book Award, and A Heart in a Body in the World, a Michael L. Printz Honor Book. Her books have also won the Josette Frank Award, the Washington State Book Award, and numerous other state awards and honors, and she was a finalist for the PEN USA Award.

A YA novel about an unusual family of women, the secrets they keep, and the consequences of those secrets – all from the point of view of the youngest daughter, who is visited in her dreams by a 19th-century Irish immigrant girl who died in a nearby asylum.
THE WHITSUN DAUGHTERS
by Carrie Mesrobian
Dutton, Summer 2020
So begins the story of the Whitsun daughters, three girls from a small Midwestern town. Their lives are lovingly overseen by Jane Murphy, the ghost of a young woman who, over a century earlier, lived and loved on the same small patch of farmland the girls now call home. As Jane tells the present-day story of the Whitsun girls' struggle to end an unplanned pregnancy—an effort that unearths painful family secrets—Jane recalls her own fight to defy her arranged marriage and keep both the baby she carried and the young man she loved.
Carrie Mesrobian grew up in Minnesota, where she teaches creative writing at The Loft Literary Center in Minneapolis. Half Armenian and half Norwegian, Carrie is a former high school Spanish instructor who lives with her husband and daughter and dogs in a suburb of Minneapolis and does not have any notable hobbies or super exciting interests, really.

From New York Times bestselling author Suzanne Young comes the start of a thrilling, subversive new series about a girls-only boarding school with a terrifying secret and the friends who will stop at nothing to protect each other.
GIRLS WITH SHARP STICKS
by Suzanne Young
Simon Pulse, March 2019

Some of the prettiest flowers have the sharpest thorns. The Girls of Innovations Academy are beautiful and well-behaved—it says so on their report cards. Under the watchful gaze of their Guardian, they receive a well-rounded education that promises to make them better. Obedient girls, free from arrogance or defiance. Free from troublesome opinions or individual interests. But the girls' carefully controlled existence may not be quite as it appears. As Mena and her friends uncover the dark secrets of what's actually happening there—and who they really are—the girls of Innovations Academy will learn to fight back. GIRLS WITH SHARP STICKS is under option for film and television rights to Amblin Entertainment.
GIRLS WITH RAZOR HEARTS
by Suzanne Young
Simon Pulse, March 2020

It's been weeks since Mena and the other girls of Innovations Academy escaped their elite boarding school. Although traumatized by the violence and experimentations that occurred there, Mena quickly discovers that the outside world can be just as unwelcoming and cruel. With no one else to turn to, the girls only have each other—and the revenge-fueled desire to shut down the corporation that imprisoned them.
And as the girls fight for freedom from their past—and freedom for the girls still at Innovations—they must also face new questions about their existence…and what it means to be girls with razor hearts.
Originally from Utica, Suzanne Young moved to Arizona to pursue her dream of not freezing to death. She is a novelist and an English teacher, but not always in that order. Suzanne is the author of eighteen novels for teens and adults.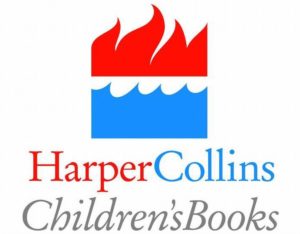 A hilarious full-color, fully-illustrated paperback series about magical unicorns from the HarperChapters line of early chapter books. Ages 6 – 10.
SPARKLETON SERIES
by Calliope Glass, illustrated by Hollie Mengert
April 2019
These early chapter books are broken down into short, fast paced chapters to keep new independent readers engaged and feeling accomplished. Backmatter: Each book comes with a page of fun, creative activities based on the book that's designed by an educator to inspire readers to think, feel, and act on what they've read.
Calliope Glass is an editor and the writer of several popular titles for licenses like Star Wars, Marvel, and the Disney Princesses. She lives in New York City with her family.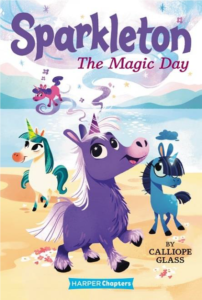 SPARKLETON #1: THE MAGIC DAY
Go big or go home! Sparkleton knows which unicorn power is best. It's the power to grant wishes! And he can't wait to get his magic! So he begs his wish granting sister to grant him wish granting powers for one whole day so he can prove what a stellar wish granting unicorn he will be. Something might go terribly horribly wrong, but what if it doesn't? Of course, A LOT of things go terribly horribly wrong. Every wish Sparkleton grants comes out opposite. Gabe wishes for sunshine and gets a storm cloud above his head. Rosie wishes for a river of glitter and gets a mud slide. And Britta's wish gets her stuck in a tree! Luckily, Sparkleton has fabulous friends like Gabe and Willow to help him figure out how to reverse the wishes. Because if he doesn't undo what he's done before sunset all the opposite wishes will stick FOREVER!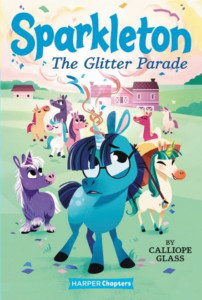 SPARKLETON #2: THE GLITTER PARADE
It's a magic emergency! Sparkleton's gloomiest friend, Gabe, gets his unicorn magic just in time to star in the annual Glitter Parade! But Gabe's new power is more embarrassing than a garden of moldy mushrooms. It's Confetti Magic, the power to make rainbows, confetti, and fireworks shoot out of his horn. YUCK! Only the bubbliest, cheeriest (aka most annoying) unicorns ever get Confetti magic and that is NOT Gabe. It must be a mistake! Or a practical joke. Luckily, Sparkleton has a glitteriffic idea to help his friend before Gabe has to perform the worst magic ever in front of everyone he's ever known!

A brand new standalone, full-color graphic novel featuring an original adventure set in the world of the #1 bestselling Warriors series. Ages 8 – 12.
WARRIORS: A SHADOW IN RIVERCLAN
by Erin Hunter, illustrated by James Barry
May 2020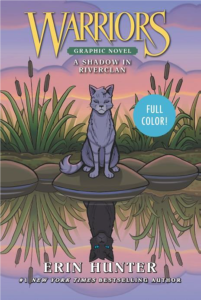 When RiverClan fell under the rule of the vicious tyrant Tigerstar, Feathertail and her brother, Stormfur , barely escaped with their lives. With Tigerstar gone, RiverClan is trying to move forward in unity and strength even if Feathertail isn't ready forgive her Clanmates' betrayal. But when RiverClan takes in a rogue cat named Sasha and her two kits, Feathertail must escape the shadows of the past if she is to be a part of her Clan's future.
Erin Hunter is inspired by a love of animals and a fascination with the ferocity of the natural world. She is the author of the bestselling Warriors, Seekers, and Survivors series. She lives in the UK.

A long-abandoned and long-haunted summer camp sets the stage for the first in a playful middle-grade horror series, perfect for Goosebumps fans. Ages 8 – 12.
CAMP MURDERFACE
by Josh Berk & Saundra Mitchell
April 2020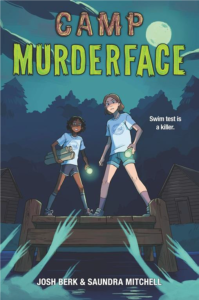 Camp Sweetwater is finally reopening, thirty years after it mysteriously shut down. Corryn Quinn knows all about fresh starts, too she is at camp specifically to avoid watching her parents break up. Same for Tez Jones his doctors have always told him to avoid excitement, but he's finally convinced them to let him give camp a try. So yeah, Corryn and Tez are more than ready to take their summer at Sweetwater by storm. But before they can so much as toast one marshmallow, strange happenings start… happening. Happenings like bugs, pouring out the floorboards. Creepy faces, screaming at them from the campfire. Whirlpools, dragging them down to the depths of the lake. Corryn and Tez must face the facts: Camp Sweetwater is super mega ultra extra haunted (with supernatural sauce). Can they survive the summer? Or will Camp Sweetwater shut down for good this time with them inside?
Josh Berk is the author of The Dark Days of Hamburger Halpin (Knopf 2010), named a best book for teens of 2010 by Kirkus Reviews and Amazon.com. It was also awarded a Parent's Choice Silver medal, a starred review from School Library Journal, and a perfect 10 from VOYA. He has previously been a journalist, a poet, a playwright, and a guitarist (mostly in bands known for things other than fine guitar playing). He is a librarian and lives in Bethlehem, Pennsylvania, with his family.
Saundra Mitchell has been a phone psychic, a car salesperson, a denture deliverer and a layout waxer. She has dodged trains, endured basic training, and hitchhiked from Montana to California. The author of nearly twenty books for tweens and teens, Mitchell's work includes Shadowed Summer, The Vespertine series, All the Things We Do in the Dark, a novel forthcoming from HarperTeen and the forthcoming Camp Murderface series with Josh Berk. She is the editor of three anthologies for teens, Defy the Dark, All Out and All Out Now.

The acclaimed author of A Good Kind of Trouble brings us a heartfelt, funny, and poignant story about finding your voice and the courage to be yourself. Ages 8 – 12.
SOMETHING TO SAY
by Lisa Moore Ramée
June 2020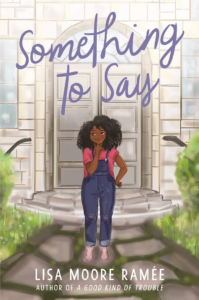 Janae does not have any friends. But that is okay she is happy being invisible, just like her idol, Astrid Dane, the star of Jenae's favorite show. At home, Jenae has plenty of company with her no nonsense Mama, her older brother Malcolm, who is home from college after a basketball injury, and her beloved grandpa Gee. When school starts, Jenae meets Aubrey, a new student and fellow Astrid superfan. Aubrey is not like anyone else at school. He has bright red hair and uses weird, made up words. He also does not seem to get the message that Jenae would rather be alone. The more she tries to push him away, the more determined he is to be her friend. When the two are paired up for a debate project in class, Jenae knows she is going to let Aubrey down. It does not matter that the competition's prize is a spot at debate summer camp, or that Aubrey has his sights set on winning. The two friends dig deep into their assigned topic: should the school be renamed after civil rights activist Sylvia Mendez one of the first children to integrate segregated schools in the U.S. instead of after John Wayne?
Lisa Moore Ramée was born and raised in Los Angeles, and she now lives in the Bay Area of California, with her husband, two kids, and two obnoxious cats. A Good Kind of Trouble was her debut novel.

A hilarious and sweet young graphic novel series about the unlikely friendship between an Elizabethan era skeleton and the dog w ho digs him up, written and illustrated by a dynamic father daughter team.
YORICK AND BONES
by Jeremy and Hermione Tankard
April 2020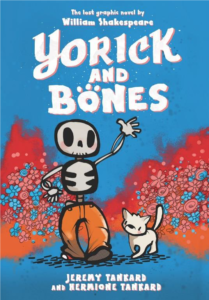 Yorick is a hapless skeleton from Shakespeare's time who was just dug up after a few hundred years of sleep. Bones is the adorable stray dog who did the digging. Not realizing that he is a skeleton or that he is now in a different time period Yorick promptly starts making his way around town, trying to meet a ne w friend. Much to his annoyance, Bones has quite literally latched onto him, excited to have a tasty leg bone to chew. But when Yorick's attempts to make a new friend just scare all the villagers away, it is Bones who remains by his side, and Yorick finally realizes that the friend he sought was right in front of him all along. Oh, and did we mention that Yorick speaks in (very accessible) iambic pentameter that would do the Bard himself proud? Jeremy Tankard is the bestselling author-illustrator of the Grumpy Bird picture books. He has loved all things Shakespeare ever since his high school drama teacher casted him in a production of The Tempest.
Hermione Tankard discovered her love of Shakespeare in the fourth grade when she asked her father (see above) to buy her a copy of Romeo and Juliet. Little did she know it would one day lead to a job writing new Shakespearean adventures with her dad. When not helping her dad with this book, she enjoys acting and singing on stage. This is her first book.

A dual point of view novel about Alice, a girl who sets out to discover the truth about her family's past after she inherits a Parisian apartment that has been abandoned since the end of World War II, and Adalyn, the great aunt she had never heard of who was rumored to have fraternized with Nazis.
THE PAPER GIRL OF PARIS
by Jordyn Taylor
April 2020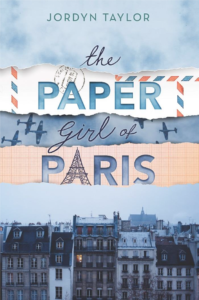 Alice: Most people would not be upset when they learned they had inherited an apartment in Paris, but seventeen year old Alice is not most people. For one thing, the only reason Alice received the apartment is because her grandmother passed away a month ago. For another, neither Alice nor her parents knew that Gram owned anything other than her condo in New Jersey. When Alice and her parents arrive in France to deal with the property they discover a home that has not been touched since the end of World War II. While Alice's parents are not interested in finding out why the apartment was left abandon for so long, Alice is determined to uncover the truth about what happened to her grandmother's family, and why her grandmother never once mentioned that she had a sister. However, the story of what actually transpired during the dark and dangerous years under the Nazi occupation is far more complicated than even Alice would imagine.
Adalyn: The most frightening thing about the armistice for sixteen year old Adalyn was how, in the three months following the German takeover, Parisians had been trying to pretend that everything was normal. While to the rest of Parisian society Adalyn still appears to be the beautiful and promising soon to be socialite from before the war, since hearing whispers of a French resistance movement, she has become determined to become a torchbearer for the fight against the occupier. As Alice is drawn into the world of resistance fighting she finds herself having to make more and more compromises to her safety, to her reputation, and to her relationships with the people she loves the most in order to do what she knows is right.
Jordyn Taylor is a New York City based writer and journalist, currently the news editor at Men's Health magazine and her work has appeared in the New York Observer, Mic, and Glamour.



JABberwocky Frankfurt 2019 Rights Guide
In the faux-documentary style of The Blair Witch Project comes the campfire story of a missing girl, a vengeful ghost, and the girl who is determined to find her sister–at all costs
RULES FOR VANISHING
by Kate Alice Marshall
Viking Books for Young Readers, September 2019
Sara's sister disappeared one year ago—and only Sara knows where she is. Becca went to find the ghost of Lucy Gallows and is trapped on her road. In the sleepy town of Briar Glen, Lucy's Road is nothing more than local lore. But Sara knows it's real, and she's going to find it. When Sara and her skeptical friends meet in the forest to search for Becca, the mysterious road unfurls before them. All they have to do is walk down it. But the path to Lucy is not of this world, and it has its own rules. Every mistake summons new horrors. Vengeful spirits and broken, angry creatures are waiting for them to slip, and no one is garunteed safe passage. The only certainty is this: the road has a toll and it will be paid. Sara knows that if she steps onto the road, she might not come back. But Becca needs her. And Lucy is waiting.
Kate Alice Marshall lives in the Pacific Northwest with her family. She works in the gaming industry as a writer and designer, most recently focusing on educational games for kids of all ages. She spends her winters cheerfully avoiding the rain, and during the summer ventures out to kayak and camp along Puget Sound. Her YA debut I Am Still Alive has been sold in many territories and film rights optioned to Universal, with Ben Affleck to star and produce.

The second installment in Daniel José Older's breakout middle-grade series.
FREEDOM FIRE: Dactyl Hill Squad #2
by Daniel José Older
Arthur A. Levine, 2019
It's 1863 and dinosaurs roam the streets of New York as the Civil War rages between raptor-mounted armies. As Magdalys ventures to rescue her older brother, the squad meets up with the dino-mounted troops of the Louisiana Native Guard, an all-black regiment in the Union Army fighting to free their people. Magdalys's burgeoning powers might be the Union's last hope. But she doesn't want to abandon the search for her brother. And she might not be the only one with a mysterious connection to dinosaurs. With the Civil War raging around her and the Union on the brink of collapse, how can Magdalys choose between the army that needs her help to survive and the brother she risked everything to save?
Daniel José Older is the New York Times bestselling author of the young adult series The Shadowshaper Cypher, the Bone Street Rumba urban fantasy series, the middle-grade historical fantasy series Dactyl Hill Squad, and Star Wars: Last Shot. He won the International Latino Book Award and has been nominated for the Kirkus Prize, the Mythopoeic Award, the Locus Award, the Andre Norton Award, and the World Fantasy Award. Shadowshaper was named one of Esquire's 80 Books Every Person Should Read. His newest adult title, The Book of Lost Saints, publishes from Imprint in November 2019.

This funny, fast-paced graphic novel follows former child queen Elida, driven from her throne at age ten and forced to wander the galaxy, evading the revolutionary forces that wanted her dead. When an old frenemy claims to know the whereabouts of Elida's long-lost mother, she is forced to return to her former kingdom and stage a rescue.
VAGRANT QUEEN, vol. 1 (issues 1 to 6)
by Magdalene Visaggio, illustrated by Jason Smith
Vault Comics, Summer 2000
VAGRANT QUEEN follows Elida from child queen to orphaned outcast as she scavenges the treacherous corners of the galaxy, always one step ahead of the Republic government out to extinguish her bloodline. She is a tough, rakish protagonist cut from the same cloth as Star Wars' Han Solo or Firefly's Malcolm Reynolds. When her old friend Isaac shows up claiming her mother Xevelyn is still alive, they head off with their new ally, Amae, to stage a rescue that will take Elida back into the perilous heart of her former kingdom and up against a deadly foe from her childhood, Commander Lazaro.
Magdalene Visaggio is the Eisner and GLAAD Media Award-nominated writer behind a half dozen comics including Eternity Girl and Quantum Teens Are Go. Jason Smith is the illustrator of The Sisters, Unlawful Good, and Last Chance. Damian Wassel, Vault's CEO and Publisher, calls the duo "one of [Vault's] most diverse creative teams."
SYFY announced they're picking up the first 6-issue arc of VAGRANT QUEEN for a 10-episode TV adaptation. The live-action TV series has been fully cast with Adriyan Rae (Light As A Feather), Tim Rozon (Diggstown), and Paul du Toit (Maze Runner) in lead roles and is slated to premiere in 2020.


Laura Dail Foreign Rights List Fall 2019
The first in a new, dark LGBTQ+ fantasy series featuring an unlikable heroine you can't help but root for in a world unlike anything you've ever seen.
THE WALLS IN THE RUBY SKY
by Mara Fitzgerald
Disney/Hyperion, Summer 2020
Emanuela Fontana has always gotten exactly what she wanted. As the privileged first daughter of the House of Fontana, her daring and sharp mind has kept her from being the traditional young lady everyone (especially her nursemaid, Paola) wishes she would be. Despite the fact that they are both secretly gay, Emanuela is about to marry her best friend, Ale, an heir to the first house of Occhia, and begin her rule of the city through him. However, Emanuela has another, deeper secret that is about to shatter her plans. In Occhia, all water comes through the Watercrea, a mysterious being with blood magic who requires all residents to present themselves to her when the first bruise-like omen appears on their skin. Throughout history, all Occhians have obeyed this rule…except for Emanuela. She has kept the tiny omen on her hip out of sight for years. When the Watercrea exposes her during her wedding ceremony, she is forced into the tower, where Occhians give their blood and die when it is their time. But when Emanuela accidentally kills the Watercrea, she is faced with a horde of angry townspeople ready to murder her to appease the gods. She and Ale run to the edge of the city, where a glowing, red veil creates a boundary between Occhia…and whatever else is out there.
Mara Fitzgerald is a biologist by day and spends entirely too much time looking at insects under a microscope. The Walls in the Ruby Sky is her debut novel.

From New York Times bestselling author of I See London, I See France comes a romantic YA contemporary perfect for summer.
JUST A BOY AND A GIRL IN A LITTLE CANOE
by Sarah Mlynowski
HarperTeen, May 2020
When Sam's boyfriend, Eli, ditches her for a trip to Europe, Sam takes a summer job as a counselor at Camp Blue Springs. She worries it will be a seven-week grind, just spent missing Eli. But then she meets Gavin, the super-hot and equally unavailable sailing instructor. While the days are filled with fun and sun, the summer starts to heat up after dark. From swimming under a cascade of stars to whispering secrets around the campfire, Gavin has turned Sam's into one full of unexpected thrills. But things may not end up where you think they will.
Sarah Mlynowski is the author of many books including Bras & Broomsticks, Ten Things We Did (and Probably Shouldn't Have) and the New York Times bestselling Whatever After series. Sarah's books have been translated into twenty-nine languages and optioned to Hollywood.

An inspiring, authentic, and gorgeously written novel about waking up and speaking up, perfect for the new generation of young activists.
RUNNING
by Natalia Sylvester
Clarion/HMH, Spring 2020
How do you find your voice when the whole world is watching? Mariana Ruiz's father is running for President. Mari knows he's a great leader, but for her, the campaign is turning into a nightmare. From a disastrous live TV tour of their home to doctored photos that go viral, she is right in the middle of it all and not in a good way. Worse, until now, she was unaware of her father's political positions. But as the campaign heats up, Mari finds it harder to ignore not just the news but the growing student activism at her school, activism that seems pointedly anti-Ruiz. She has always known her father to be a good, generous man, but maybe he isn't who she thought he was. And standing up to him … well, that's not an option. Or is it?
Natalia Sylvester is the author of Everyone Knows You Go Home, which won an International Latino Book Award. Born in Lima, Peru, she grew up in Florida and Texas and received a BFA from the University of Miami. She now lives in Austin, Texas.


Levine Greenberg Rostan Frankfurt List 2019
Based on the real-life Operation Skywatch program established under President Truman, the book is about a group of teens in 1952 Monterrey, Calif., who volunteer to help keep round-the-clock eyes on the sky. When one of them goes missing, the others must figure out what's happening and why.
SKYWATCHERS
by Carrie Arcos
Philomel/PRH, August 2020
They all looked up. Then they disappeared.
The year is 1952. The threat of invasion from the Soviet Union has people in a panic. The government has issued a call to civilians to act as radar—and Teddy, John, Caroline, Eleanor, Bunny, Frank, and Oscar eagerly answer. As members of their high school's « Operation Skywatch » club, they, along with others across the country, look to the sky in an effort to protect the country from attack. But they're not prepared for the strange green light they see when on duty, which looks like nothing they've been trained to look out for. So when the mysterious object lands in the forest, Teddy, John, Caroline, and Bunny go in to investigate. Then, they disappear. In this thrill of a novel inspired by real events, one group of teens will come face to face with the UFO phenomenon and the vastness of the unknown as they try to save one another, and possibly, the world. A powerful exploration of what if.
Carrie Arcos was born in Albany, New York, and still mourns the day her family left for the West Coast. She earned an MA in creative writing and English literature and writes young adult fiction. She has taught English–both high school level and college. She is also the author of National Book Award finalist, Out of Reach; We Are All That's Left; Crazy Messy Beautiful; and There Will Come a Time. Carrie lives in Los Angeles with her husband and three children.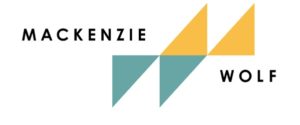 MacKenzie Wolf Rights Guide Frankfurt 2019
From the author of Printz Honor Winner Damsel and National Book Award finalist What Girls Are Made Of, a dark, engrossing, blood-drenched tale of the familiar threats to female power—and one girl's journey to regain it.
RED HOOD
by Elana K. Arnold
Balzer + Bray, February 2020
You are alone in the woods, seen only by the unblinking yellow moon. Your hands are empty. You are nearly naked. And the wolf is angry. Since her grandmother became her caretaker when she was four years old, Bisou Martel has lived a quiet life in a little house in Seattle. She's kept mostly to herself. She's been good. But then comes the night of homecoming, when she finds herself running for her life over roots and between trees, a fury of claws and teeth behind her. A wolf attacks. Bisou fights back. A new moon rises. And with it, questions. About the blood in Bisou's past, and on her hands as she stumbles home. About broken boys and vicious wolves. About girls lost in the woods—frightened, but not alone.
Elana K. Arnold is the author of critically acclaimed and award-winning young adult novels and children's books, including the Printz Honor winner Damsel and the National Book Award finalist What Girls Are Made Of. Several of her books are Junior Library Guild selections and have appeared on many best book lists, including the Amelia Bloomer Project, a catalog of feminist titles for young readers. Elana teaches in Hamline University's MFA in Writing for Children and Young Adults program and lives in Southern California with her family and menagerie of pets.

A Young Readers Edition of a compelling story of courage and triumph, this is the inspiring true story of Major Mary Jennings Hegar–a brave and determined woman who gave her all for her country, her sense of justice, and for women everywhere.
FLY LIKE A GIRL:
One Woman's Dramatic Fight in Afghanistan and on the Home Front
by Mary Jennings Hegar
Philomel, Spring 2020
On July 29, 2009, Air National Guard Major Mary Jennings Hegar was shot down while on a Medevac mission in Afghanistan. Despite being wounded, her courageous actions saved the lives of her crew and their patients, earning her the Purple Heart as well as the Distinguished Flying Cross with Valor Device. That day also marked the beginning of a new mission: convincing the U.S. Government to allow women to serve openly on the front line of battle for the first time in American history. Includes exclusive photographs throughout, a discussion guide, and a Q&A with the author written specifically for teen readers.
Netflix film currently in development, with Neil Burger (Divergent) directing.
Major Mary Jennings Hegar, one of Foreign Policy Magazine's 100 Leading Global Thinkers of 2013 and one of Newsweek's 125 Women of Impact of 2012, was commissioned into the Air Force through ROTC at the University of Texas in 1999. In 2004, she was selected for pilot training by the Air National Guard. Upon completion of her training at the top of her class, she served three tours in Afghanistan flying Combat Search and Rescue as well as medevac missions. On her third tour to Afghanistan on July 29, 2009, she was shot down on a medevac mission and sustained wounds resulting in her being awarded the Purple Heart. Today, MJ lives in Austin with her family, and has run for congress. She continues to advocate for marginalized communities as well as write and speak publicly about both her experiences in the military and her fight for increased military readiness through equality.

In the spirit of The Dork Diaries comes a hilarious new middle grade graphic novel series about self-confidence and hidden talents.
NAT ENOUGH
Followed by FORGET ME NAT
by Maria Scrivan
Scholastic/Graphix, Spring 2020 (Book 1) Fall 2020 (Book 2)
Making friends isn't easy, but losing them is even harder! Natalie has never felt that she's enough—athletic enough, stylish enough, or talented enough. And on the first day of middle school, Natalie discovers that things are worse than she thought—now she's not even cool enough for her best friend, Lily! As Natalie tries to get her best friend back, she learns more about her true self and natural talents. If Natalie can focus on who she is rather than who she isn't, then she might realize she's more than enough, just the way she is.
The upcoming sequel, FORGET ME NAT, will revolve around Nat's middle school crush.
Maria Scrivan's cartoons have been published in magazines, newspapers, books, and on national television, including MAD magazine, National Lampoon, Parade, Highlights, Funny Times, Huff Post, Mashable, Salon, and The Doctor Oz Show. Her syndicated comic "Half Full" appears daily in newspapers across the US, including the Los Angeles Times, Greenwich Time, and Stamford Advocate, and on GoComics.com. Scrivan has done illustrations for corporate clients including IBM, Deloitte, MasterCard, and AT&T, among others, and she has a thriving licensing career. She is also a member of the Society of Illustrators and speaks about cartooning and creativity for a variety of audiences at libraries and schools.


Park & Fine Frankfurt 2019 Rights Guide
From the acclaimed author of Let's Get Lost and North of Happy comes a touching exploration of love, relationships and the pain of breaking up.
BRIEF CHRONICLE OF ANOTHER STUPID HEARTBREAK
by Adi Alsaid
Inkyard Press, April 2019
Dumped by her boyfriend the summer after senior year, teen love and relationship columnist Lu Charles has hit a wall with her writing. The words just won't come to her like they used to and if she doesn't find a topic for her column, she'll lose her gig at hip online magazine Misnomer, and the college scholarship that goes along with it. Her best friend, Pete, thinks she should write through her own pain, but when Lu overhears another couple planning a precollege breakup just like hers, she becomes convinced that they're the answer to cracking her writer's block. And when she meets them—super-practical Iris and cute, sweet Cal—and discovers they're postponing their breakup until the end of the summer, she has to know more. Have Cal and Iris prolonged their own misery by staying together, knowing the end is in sight? Or does the secret to figuring out all this love business—and getting over it—lie with them? One thing is certain—if Lu can't make a breakthrough before summer is over, she can kiss her future goodbye.
Adi Alsaid was born and raised in Mexico City. He attended college at the University of Nevada, Las Vegas. After graduating, he packed up his car and escaped to the California coastline to become a writer. He's now back in his hometown, where he writes, coaches basketball, and makes every dish he eats as spicy as possible. In addition to Mexico, he's lived in Tel Aviv, Las Vegas and Monterey, California.

An action-packed young adult fantasy by debut author Francesca Flores about a girl who perseveres through poverty, violence, and loss to achieve a future for herself.
DIAMOND CITY
by Francesca Flores
Wednesday Books, TBD
Good things don't happen to girls who come from nothing…unless they risk everything. Meet Aina Solís. Pulled off the streets when she was twelve years old, Aina was trained to become one of the most powerful and dangerous assassins in Sumerand, a kingdom founded by immigrants, built by magic, and still reeling from an industrial revolution that's led to all-out civil war. Fearless and willing to risk everything―and with nothing left to lose―Aina is ready to leave her wretched past behind and accept a once-in-a-lifetime opportunity: to kill a wealthy industrialist named Kouta. But this career-defining move won't come easy. She will have to act against her boss Kohl, who doesn't tolerate his assassins working against him. What will be the price for her betrayal? Meanwhile, the closer Aina gets to her target, the more she craves an answer to the questions an assassin is never meant to ask: Who wants Kouta dead? And why was Aina chosen for this mission? Now, in a city full of dark forces and hidden agendas, old rivalries and a whole new world of enemies, it's up to Aina to unravel a conspiracy that could rewrite Sumerand's history and her own future. Is it too late to save her city―and herself? Is courage born or is it bred? And what must Aina sacrifice for a second chance to begin a better, brighter life?
Francesca Flores is a writer, traveler and linguist. Raised in Pittsburgh, she read every fantasy book she could get her hands on and started writing her own stories at a young age. She began writing Diamond City while working as a corporate travel manager. When she's not writing or reading, Francesca enjoys traveling, dancing ballet and jazz, practicing trapeze and contortion, and visiting parks and trails around San Francisco, where she currently resides.

Enchantée meets Downton Abbey in this atmospheric YA historical fantasy set in nineteenth-century Denmark, where secrets can kill and magic is a deadly gift.
SPLINTERS OF SCARLET
by Emily Bain Murphy
HMH Books for Young Readers, July 2020
For Marit Olsen, magic is all about strategy: it flows freely through her blood, but every use leaves behind a deadly, ice-like build-up within her veins called the Firn. Marit knows how dangerous it is to let too much Firn build up—after all, it killed her sister—and she has vowed never to use her thread magic. But when Eve, a fellow orphan whom Marit views like a little sister, is adopted by the wealthy Helene Vestergaard, Marit will do anything to stay by Eve's side. She decides to risk the Firn and uses magic to secure a job as a seamstress in the Vestergaard household. But Marit has a second, hidden agenda: her father died while working in the Vestergaards' jewel mines—and it might not have been an accident. The closer Marit gets to the truth about the Vestergaard family, the more she realizes she and everyone she's come to love are in danger. When she finds herself in the middle of a treacherous deception that goes all the way up to the king of Denmark, magic may be the only thing that can save her—if it doesn't kill her first.
Emily Bain Murphy was born in Indiana and raised in Hong Kong and Japan. She graduated from Tufts University and has also called Massachusetts, Connecticut, and California home. She is the author of The Disappearances and lives in the St. Louis area with her husband and two children.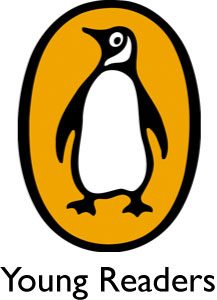 Penguin Young Readers Frankfurt 2019 Rights Guide
For the first time ever, Nobel Peace Prize Laureate His Holiness the Dalai Lama addresses children directly, sharing lessons of peace and compassion, told through stories of his own childhood.
THE SEED OF COMPASSION
by His Holiness the Dalai Lama; illustrated by Bao Luu
Kokila, March 2020
One of today's most inspiring world leaders was once an ordinary child named Lhamo Thonduo. In a small village in Tibet, his mother was his first great teacher of compassion. In everyday moments from his childhood, young readers begin to see that important lessons are all around us, and that they, too, can grow to truly understand them. With simple, powerful text, the Dalai Lama shares the universalist teachings of treating one another with compassion, which Bao Luu illustrates beautifully. In an increasingly confusing world, The Seed of Compassion offers guidance and encouragement on how we all might bring more kindness to it.
His Holiness the 14th Dalai Lama, Tenzin Gyatso, describes himself as a simple Buddhist monk. He is the spiritual leader of the Tibetan people and of Tibetan Buddhism. He was awarded the Nobel Peace Prize in 1989 and the US Congressional Gold Medal in 2007. He has been a passionate advocate for a secular universal approach to cultivating fundamental human values. The Dalai Lama travels extensively, promoting kindness and compassion, interfaith understanding, respect for the environment, and, above all, world peace
Bao Luu was born in Vietnam and currently lives in the United States. As an artist, he focuses on color and texture in his unique illustrations. He is honored to be illustrating The Seed of Compassion.

A moving and darkly funny story about a teenage girl coming of age and learning how to grieve in a small town.
THE SMALL CRIMES OF TIFFANY TEMPLETON
by Richard Fifield
Razorbill, March 2020
Tiffany Templeton is tough. But after a stint in a reform school for shoplifting, she isn't the same old Tough Tiff that everyone remembers: her mother keeps her on an even shorter leash than before, she meets with a probation officer once a month, and she's still grieving her father's recent death. As Tiffany learns who she wants to be, she must also contend with an overbearing best friend, the geriatric cast of a high-maintenance drama production, her first boyfriend, and a town full of eccentric neighbors—not to mention a dark secret she's been keeping about why the ex-football coach left town.
Richard Fifield earned his MFA from Sarah Lawrence College in upstate New York. For the past twenty years he has worked as a social worker for adults with intellectual disabilities, while volunteering as a creative writing teacher in Missoula, Montana. His first novel, The Flood Girls, was published in 2016.

Gossip Girl meets One of Us Is Lying in this slick, taut murder mystery set against the backdrop of an exclusive prep school on Long Island.
THEY WISH THEY WERE US
by Jessica Goodman
Razorbill, July 2020
Jill Newman's best friend, the enigmatic Shaila Arnold, was killed by her boyfriend three years ago. After that dark night on the beach, Graham confessed, the case was closed, and Jill and her friends tried to move on. Now, it's Jill's senior year and she's determined to make it her best yet. After all, she's a senior and a Player–a member of Gold Coast Prep's exclusive, not-so-secret secret society. Senior Players have the best parties, the admiration of the entire school, and the highest grades. This is going to be Jill's year. She's sure of it. But when she starts getting texts proclaiming Graham's innocence, Jill's dreams of the perfect senior year, in her perfect seaside town, with her perfect group of friends, starts to crumble. Suddenly, flashes of that night on the beach freshman year start coming back to her, along with memories she's tried to suppress. More than anything, Jill wants to uncover the truth about what happened to Shaila, but she soon realizes that doing so means putting her friendships, and her future, in jeopardy.
Jessica Goodman is a senior editor at Cosmopolitan, where she edits stories about career, money, love, sex, and food. She and her team received the National Magazine Award in Personal Service for their 2017 story, « How to Run for Office, » reporting on women running for office throughout the US.

A debut YA novel about a closeted Puerto Rican queer teenager from the Bronx who interns for a white feminist professor in Portland. Previously published by a small press, it received incredibly high praise without any advertising or promotion.
JULIET TAKES A BREATH
by Gabby Rivera
Dial Books for Young Readers, September 2019
Juliet Milagros Palante is a self-proclaimed closeted Puerto Rican baby dyke from the Bronx. Only, she's not so closeted anymore. Not after coming out to her family the night before flying to Portland, Oregon to intern with her favorite feminist writer—what's sure to be a life changing experience. And when Juliet's coming out crashes and burns, she's not sure her mom will ever speak to her again. But Juliet has a plan—sort of. Her internship with legendary author Harlowe Brisbane, the ultimate authority on feminism, women's bodies, and other gay-sounding stuff is sure to help her figure out this whole « Puerto Rican lesbian » thing. Except Harlowe's white. And not from the Bronx. And she definitely doesn't have all the answers. In a summer bursting with queer brown dance parties, a sexy fling with a motorcycling librarian, and intense explorations of race and identity, Juliet learns what it means to come out—to the world, to her family, to herself.
Gabby Rivera is a Bronx-born queer Latinx babe on a mission to create the wildest, most fun stories ever. She's the first Latina to write for Marvel comics, penning the solo series AMERICA about America Chavez, a portal-punching queer Latina powerhouse. In 2017, Gabby was named one of the top comic creators by the SyFy network, and one of NBC's #Pride30 Innovators. Gabby now makes magic on both coasts, currently residing in California. She writes for all the sweet baby queers and her mom.

Rebecca Stead meets The Westing Game in this scrappy, poignant, uplifting debut about family, friendship, and accepting help enough to help yourself.
PARKED
by Danielle Svetcov
Dial Books for Young Readers, February 2020
Twelve-year-old Jeanne Ann has doubts when her mom spends their savings on an old orange van and bundles them off to chase Mom's dream of working as a chef. There, they camp on the street while her mother looks for a job she never gets. Before long, Jeanne Ann realizes that this van is the closest thing she has to a home. Across the road, twelve-year-old Cal watches the homeless community parked just beyond his big house. Cal's mom is busy with the upscale restaurant she owns, but they've always been close—until Cal does something his mom just doesn't understand. Then Cal and Jeanne Ann meet. Cal is too tall and too weird and too rich and wears all his feelings on the outside of his skin, and he just wants to help. Jeanne Ann is smart, she is funny, she is stubborn—hers is a royal-looking chin, in Cal's opinion—and she does not want his help. But a quirky, meaningful friendship develops. And as it does, the pair is buoyed by a remarkable cast of nuanced, oddball characters who let them down and lift them up.
An impatient chef once told author Danielle Svetcov, « You talk too much, you move too slow! » when she was peeling onions in his restaurant kitchen. He was right. So she doubled down on writing, which rewards thinking (and talking) and going slow. Danielle wrote for The New York Times, U.S. News & World Report, The Chicago Tribune Magazine, and others before becoming a literary agent and, now, an author. You can find Danielle across the Golden Gate Bridge from San Francisco with her salami-loving family.



Saint Martin's Press Frankfurt 2019
In the tradition of Laurie Halse Anderson's Speak, comes this devastating yet ultimately hopeful debut about a teenage ballerina who finds the courage to confront abusive relationships in her past and present—a tribute to the power of self-discovery and resilience.
SPARROW
by Mary Cecilia Jackson
Tor Teen, March 2020
Though Savannah Rose—Sparrow to her friends and family—is a gifted ballerina, her real talent is keeping secrets. Schooled in silence by her long-dead mother, Sparrow has always believed that her lifelong creed—"I'm not the kind of girl who tells"—will make her just like everyone else: Normal. Happy. Safe. But in the aftermath of a brutal assault by her seemingly perfect boyfriend, Tristan, Sparrow must finally find the courage to confront the ghosts of her past or lose herself forever.
Mary Cecilia Jackson has worked as a middle school teacher, an adjunct instructor of college freshmen, a technical writer and editor, a speechwriter, a museum docent, and a development officer for central Virginia's PBS and NPR stations. Her first novel, Sparrow, was an honor recipient of the Society of Children's Book Writers and Illustrators' Sue Alexander Award, and a young adult finalist in the Writers' League of Texas manuscript contest. She lives with her architect husband, William, in Western North Carolina and Hawaii.

A story about the fragility of female friendship, of falling in love and wondering if you are ready for more, and of the glimmers of hope we find by taking stock in ourselves.
JACK KEROUAC IS DEAD TO ME
by Gae Polisner
Wednesday Books, April 2020
Fifteen-year-old JL Markham's life used to be filled with hot summer days spent giggling with her forever best friend, Aubrey, about their families and boys. But they aren't the friends they once were. With JL's father gone on long-term business, and her mother suffering from dissociative disorder, JL takes solace in her new, older boyfriend. Only, Max is about to graduate, and he's going to hit the road—with or without JL. JL can't bear being left behind again. But what if devoting herself to Max not only means betraying her parents, but permanently losing her best friend? What becomes of loyalty when no one is loyal to you?
Gae Polisner is the award-winning author of In Sight of Stars, The Memory of Things, The Summer of Letting Go, and The Pull of Gravity. She lives on Long Island with her husband, two sons, and a suspiciously-fictional looking dog. When Gae isn't writing, you can find her in a pool or the open waters off Long Island. She's still hoping that one day her wetsuit will turn her into a superhero.

The thrilling and spine-tingling conclusion to Breeana Shield's YA Bone Charmer duology.
THE BONE THIEF
by Breeana Shields
Page Street, May 2020
Saskia returns to Ivory Hall to train in bone magic, determined to use her time there to figure out how to stop Latham once and for all. After tracking down his workshop and the bones he has broken there on purpose, Saskia realizes he's actually trying to change the past. A feat she didn't think was possible. But she remembers Latham's ominous statement: with enough power, anything can be altered. And it seems Latham has all the power he needs.
Breeana Shields is the author of The Bone Charmer (Page Street) and the Poison's Kiss duology (Random House BFYR). She graduated from Brigham Young University with a BA in English. When she's not writing, Breeana loves reading, traveling, and playing board games with her extremely competitive family. She lives near Washington D.C. with her husband, her three children, and two adorable, but spoiled dogs.

Kristen Simmons is the author of the Article 5 series, The Glass Arrow, Metaltown, and Pacifica. She has worked with survivors of abuse and trauma as a mental health therapist, taught Jazzercise in five states, and is forever in search of the next best cupcake. Currently she lives in Cincinnati, Ohio with her husband, where she spends her days supporting the caffeine industry and chasing her delightfully rambunctious son.
Kristen Simmons, the author of the Article 5 series and Metaltown, brings her remarkable imagination to this intrigue-filled contemporary drama where good kids are needed to do some very bad things.
THE DECEIVERS
by Kristen Simmons
Tor Teen, February 2019
Welcome to Vale Hall, the school for aspiring con artists. When Brynn Hilder is recruited to Vale, it seems like the elite academy is her chance to start over, away from her mom's loser boyfriend and her rundown neighborhood. But she soon learns that Vale chooses students not so much for their scholastic talent as for their extracurricular activities, such as her time spent conning rich North Shore kids out of their extravagant allowances.
At first, Brynn jumps at the chance to help the school in its mission to rid the city of corrupt officials―because what could be better than giving entitled jerks what they deserve? But that's before she meets her mark―a senator's son―and before she discovers the school's headmaster has secrets he'll stop at nothing to protect. As the lines between right and wrong blur, Brynn begins to realize she's in way over head.
After The Deceivers, Kristen Simmons brings her remarkable imagination to this second intrigue-filled contemporary drama set at Vale Hall, a school for con artists.
SCAMMED
by Kristen Simmons
Tor Teen, February 2020
The stakes are higher. The cons are riskier. And nothing is what you think it is. Brynn Hilder is living a life she never dreamed possible with a home in a mansion and a top-rate education at Vale Hall. She has friends and an almost-boyfriend. The only catch? To stay in this life, she has to help take down the bad guys of Sikawa City by collecting secrets and running cons. Getting everything she wants and fighting evil doesn't seem like such a bad deal. The thing is, she's not so convinced anymore that Dr. Odin is really going after bad people after all. And the friends and almost-boyfriend that have made her life so different are all liars and con artists—so can she trust that any of it is real?



Sourcebooks Frankfurt Rights Guide 2019
An unforgettable alternative history fairy-tale series from the author of the Bone Witch trilogy about found family, modern-day magic, and finding the place you belong.
WICKED AS YOU WISH:
A Hundred Names for Magic, Book 1
by Rin Chupeco
Sourcebooks Fire, March 2020
Many years ago, the magical kingdom of Avalon was left desolate and encased in ice when the evil Snow Queen waged war on the powerful country. Its former citizens are now refugees in a world mostly devoid of magic. Which is why the crown prince and his protectors are stuck in…Arizona. Prince Alexei, the sole survivor of the Avalon royal family, is in hiding in a town so lame, magic doesn't even work there. Few know his true identity, but his friend Tala is one of them. Tala doesn't mind—she has secrets of her own. Namely, that she's a spell breaker, someone who negates magic. Then hope for their abandoned homeland reignites when a famous creature of legend, and Avalon's most powerful weapon, the Firebird, appears for the first time in decades. Alex and Tala unite with a ragtag group of new friends to journey back to Avalon for a showdown that will change the world as they know it.
Rin Chupeco wrote obscure manuals for complicated computer programs, talked people out of their money at event shows, and did many other terrible things before becoming an author. She now writes about ghosts and fairy tales and is the author of The Girl from the Well, The Suffering, and the Bone Witch trilogy. Rin lives in the Philippines with her family.

Running scared is not an option in this pulsepounding thriller from Wattpad sensation A. V. Geiger.
SCARED LITTLE RABBITS
by A. V. Geiger
Sourcebooks Fire, December 2019
After reading about a cool new app for a dating game on her favorite tech blog, Nora Weinberg is dying to play. Nora may be brilliant at school, but her smarts don't seem to extend to the dating world. So when she is accepted into a prestigious summer program for young inventors, the place where the app was originally invented, she can't wait to give the game a whirl—and maybe even work on its code. To Nora's delight, she is even invited to join the top coding team with the gorgeous but mysterious Maddox Cruz. But then a fellow student goes missing—and the tech trail for the crime leads back to Nora. Running scared, Nora must race to clear her name and uncover the sordid truth…or she might be the next to disappear.
A. V. Geiger is the author of Follow Me Back and Tell Me No Lies. An epidemiologist by training, she first learned to code during a high school summer program for students pursuing STEM careers. Nowadays, when she's not crafting thriller plots, she puts her tech skills to the best possible use by programming silly video games with her children. She lives in New Jersey with her husband and twin boys.

A RECIPE FOR HOW MUCH I LOVE YOU
by Danielle Kartes, illustrated by Dubravka Kolanovic
April 2020
This sweet, giftable cookbook introduces little chefs to simple recipes they can execute (mostly) on their own! Written by expert food blogger Danielle Kartes, this is the first cookbook every aspiring chef should own.
Danielle Kartes is an author, food stylist, and recipe developer living in Seattle, Washington with her husband Michael, a photographer, and their two sweet boys, Noah and Milo. Together, the Karteses run their boutique food photography business, Rustic Joyful Food, and host food styling workshops around the country. Danielle appears regularly on the The Rachael Ray Show, Hallmark Channel's Home and Family show, and Pickler & Ben.



Sterling Lord Literistic Rights Guide Frankfurt 2019
A lush tapestry of magic, romance, and revolución, drawing inspiration from Bolivian politics and history.
WOVEN IN MOONLIGHT
by Isabel Ibañez
Page Street, January 2020
Ximena is the decoy Condesa, a stand-in for the last remaining Illustrian royal. Her people lost everything when the usurper, Atoc, used an ancient relic to summon ghosts and drive the Illustrians from La Ciudad. Now Ximena's motivated by her insatiable thirst for revenge, and her rare ability to spin thread from moonlight. When Atoc demands the real Condesa's hand in marriage, it's Ximena's duty to go in her stead. There could be a way to overthow the usurper without starting another war, but only if Ximena turns her back on revenge—and her Condesa.
Isabel Ibañez was born in Boca Raton, Florida and is the proud daughter of two Bolivian immigrants. A true word nerd, she received her degree in creative writing and has been a Pitch Wars mentor for three years. Isabel is an avid movie goer and loves hosting family and friends around the dinner table. She currently lives in Winter Park, Florida with her husband, their adorable dog, and a serious collection of books.



Text Publishing 2019 Frankfurt Rights Guide
Raw and real, funny and heartbreaking—a story about what it takes to fight back when you're not a hero.
THIS IS HOW WE CHANGE THE ENDING
by Vikki Wakefield
October 2019
Sixteen-year-old Nate McKee is doing his best to be invisible. He's worried about a lot of things—how his dad treats Nance and his twin half-brothers; the hydro crop in his bedroom; his reckless friend, Merrick. Nate hangs out at the local youth centre and fills his notebooks with things he can't say. But when some of his pages are stolen, and his words are graffitied at the centre, Nate realises he has allies. He might be able to make a difference, change his life, and claim his future. Or can he?
Vikki Wakefield writes realistic fiction for young adults. Her work explores coming-of-age, family, class, relationships, and the lives of contemporary teens. Her novels All I Ever Wanted, Friday Brown, Inbetween Days and Ballad for a Mad Girl have won numerous awards. Vikki lives in Adelaide, Australia.


Wakefield Press Rights Catalogue 2019
Inspired by the fairytale, Snow is set in a post-climate change world where all survival depends on the goodwill of others.
SNOW
by Gina Inverarity
May 2020
In a world ravaged by climate change, the sun has disappeared behind the clouds for good. Now there is only winter, ice and cold. When Snow is born she is the apple of her father's eye, but her stepmother dislikes her and tries to keep them apart. When Snow's father dies, her stepmother orders a hunter to take her into the woods and be killed. Snow makes her escape, a tiny child in a vast, cold world with only her wits and an orphaned bear cub to help her. Together they survive in the wilderness, finding a kind of home among a rough and ready group of miners. Life is not easy for Snow, and this is no fairy tale. She has to fight to survive, but ultimately realises she'll be on the run forever if she doesn't face up to the past. Her path will take her high into the mountains, over misty passes, desolate gorges and raging rivers, as well as to the city where she will make her case for the return of what is hers in all but name.
Gina Inverarity studied Writing and Communications at the University of South Australia and for the past 18 years has worked as an editor for a range of independent publishers. She completed honours in English at Victoria University, Wellington, in 2013 and her first children's picture book, The Brown Dog, was published in 2017. Gina lives in New Zealand with her partner, two daughters and two happy dachshunds. In her spare time Gina is a trainee yoga teacher at Wellington Iyengar Yoga Centre. Snow is her first young adult novel.

The Hounded is a book about depression and working out who you really are, from one of Australia's most prolific children's television writers.
THE HOUNDED
by Simon Butters
June 2016
On his fifteenth birthday, Monty is at rock bottom. Ignored by his parents, bullied at school, and with a brain that's prone to going walkabout, he's all by himself. Until he meets the black dog for the first time. It's just like any other dog, except that only Monty can see it. And it talks. And Monty's not sure whether it's a friend – or a foe. The black dog gets him talking to pretty, popular Eliza Robertson for the first time. It takes him to places he's never been. Eventually it will take Monty, and the people around him, to the very edge.
Simon Butters is a screenwriter in film and television. His credits include: Wicked Science, Scooter: Secret Agent, H20 Just Add Water, Pirate Islands, The Elephant Princess, Lightning Point, Mako: Island of Secrets and Sam Fox: Extreme Adventures among others. Simon was the inaugural winner of the Australian Writers' Guild John Hinde Science Fiction Award for his film Min Min. The Hounded is Simon's first novel and was shortlisted for the 2014 Adelaide Festival Unpublished Manuscript Award.

The first volume in an anticipated trilogy of childhood novels.
THIS EXCELLENT MACHINE
by Stephen Orr
April 2019
Clem Whelan's got a problem: trapped in the suburbs in the Sunnyboy summer of 1984 he has to decide what to do with his life. Matriculation? He's more than able, but not remotely interested. Become a writer? His failed lawyer neighbour Peter encourages him, but maybe it's just another dead end? To make sense of the world, Clem uses his telescope to spy on his neighbours. From his wall, John Lennon gives him advice; his sister (busy with her Feres Trabilsie hairdressing apprenticeship) tells him he's a pervert; his best friend, Curtis, gets hooked on sex and Dante and, as the year progresses and the essays go unwritten, he starts to understand the excellence of it all. His Pop, facing the first dawn of dementia, determined to follow an old map into the desert in search of Lasseter's Reef. His old neighbour, Vicky, returning to Lanark Avenue – and a smile is all it takes. Followed by a series of failed driving tests; and the man at his door, claiming to be his father. It's going to be a long year, but in the end Clem emerges from the machine a different person, ready to face what he now understands about life, love, and the importance of family and neighbours.
Stephen Orr was born in Adelaide in 1967. He studied teaching and spent his early career in a range of country and metropolitan schools. One of his early plays, Attempts to Draw Jesus, became his first Australian/Vogel shortlisted novel, published in 2002. Since then he has published seven novels, a volume of short stories (Datsunland) and two books of non-fiction (The Cruel City and The Fierce Country). He has won or been nominated for awards such as the Commonwealth Writers' Prize, the Miles Franklin Award and the International Dublin Literary Award.


Writers House Frankfurt 2019 Rights Guide Children's and YA
A searing and timely poetic memoir and call to action from multi-award winning and bestselling Laurie Halse Anderson.
SHOUT
by Laurie Halse Anderson
Viking, Spring 2019
Bestselling author Laurie Halse Anderson is known for the unflinching way she writes about, and advocates for, survivors of sexual assault. Now, inspired by her fans and enraged by how little in our culture has changed since her groundbreaking novel Speak was first published twenty years ago, she has written a poetry memoir that is as vulnerable as it is rallying, as timely as it is timeless. In free verse, Anderson shares reflections, rants, and calls to action woven between deeply personal stories from her life that she's never written about before. Described as « powerful, » « captivating, » and « essential » in the nine starred reviews it's received, this must-read memoir is being hailed as one of 2019's best books for teens and adults. A denouncement of our society's failures and a love letter to all the people with the courage to say #MeToo and #TimesUp, whether aloud, online, or only in their own hearts, SHOUT speaks truth to power in a loud, clear voice– and once you hear it, it is impossible to ignore.
Laurie Halse Anderson is a New York Times bestselling author whose writing spans young readers, teens, and new adults. Combined, her books have sold more than eight million copies. She has been twice nominated for the Astrid Lindgren Memorial Award. Two of her books, Speak and Chains, were National Book Award finalists, and Chains was short-listed for the prestigious Carnegie Medal. Laurie was selected by the American Library Association for the 2009 Margaret A. Edwards Award and has been honored for her battles for intellectual freedom by the National Coalition Against Censorship and the National Council of Teachers of English.

A page-turning new YA horror in which a group of teens is struggling to escape from a small midwestern town that refuses to let go of its outdated ideals—no matter how high the cost…
CLOWN IN A CORNFIELD
by Adam Cesare
HarperCollins, Summer 2020
When Quinn Maybrook and her father move to a tiny, boring town with a weird clown for a mascot, they're looking for a fresh start. But ever since the town's only factory shut down, Kettle Springs has been cracked in half. Most of the town believes that the kids are to blame. After all, the juniors and seniors at Kettle Springs High are the ones who threw the party where Arthur Hill's daughter died. They're the ones who set the abandoned factory on fire and who spend all their time posting pranks on YouTube. They have no respect and no idea what it means to work hard. For the kids, it's the other way around. And now Kettle Springs is caught in a constant battle between old and new, Red and Blue, tradition and progress. It's a fight that looks like it will destroy the town. Until one homicidal clown with a porkpie hat and a red nose decides to end it for good. Because if your opponents all die, you win the debate by default.
Adam Cesare is a New Yorker who lives in Philadelphia. His books include Mercy House, Video Night, The Summer Job, and Tribesmen. His work has been praised by Fangoria, Rue Morgue, Publishers Weekly, Bloody Disgusting, and more. His titles have appeared on « Year's Best » lists from outlets like Complex and FearNet. He writes a monthly column for Cemetery Dance Online. He also has a YouTube review show called Project: Black T-Shirt where he discusses horror films and pairs them with reading suggestions.

Set to be a long-running series and aimed at older middle-grade readers, GOLDEN UNICORN is an epic new universe of adventure from best-selling author Anh Do!
GOLDEN UNICORN #1: RISE OF THE MYTHIX
by Anh Do
Allen & Unwin, October 2019
Some heroes are legends. Some legends are real. The tyrant known as the Soul Collector hunts down anything that is beautiful, unusual or unique. Kelly Swift is trying hard to be an average teenager, to fit in. But every day her powers are growing: she can run faster than the wind, she can hear people's thoughts, she is not normal. When her mother is taken by the Soul Collector, Kelly can't linger in the shadows any longer. But who is she really? Can she be the one in the prophecy? Is she…the Golden Unicorn?
Anh Do is an accomplished writer, actor, producer and stand-up comedian, as well as a runner up on Australia's Dancing with the Stars. His award-winning adult autobiography, The Happiest Refugee, is an international bestseller, and he's the author of two bestselling chapter book series, WeirDo and Ninja Kid. He lives in Sydney, Australia.

From Printz Honor-winning author Jennifer Donnelly comes another stunning reimagining of a fairytale classic—Snow White!
POISONED
by Jennifer Donnelly
Scholastic, Fall 2020
Once upon a time, a girl named Sophie rode into the forest with her mother's huntsman. Her lips were as red as blood, her skin as pale as snow, and her hair as dark as night. Sophie should be happy, for she's about to come of age and inherit her father's throne, but the queen, her stepmother, is convinced that the girl is too weak and foolish to rule. And Sophie believes her. She believes everything she'd heard about herself. The queen has demanded that her huntsman kill Sophie and take her heart, for her magic mirror has declared Sophie a threat, and although the huntsman is remorseful, he carries out his dark orders. As he rides away, with the heart in a glass box, he's certain that the princess is dead. But as Sophie draws her last breath, seven mysterious, magical strangers come to her aid. She manages to survive, and then sets off to take back her heart and her throne, and to prove that even the darkest magic can't extinguish the fire burning inside every girl.
Jennifer Donnelly is the author of A Northern Light, which was awarded a Printz Honor and a Carnegie Medal, Revolution (named a Best Book by Amazon, Kirkus Reviews, School Library Journal, and the Chicago Public Library, and was nominated for a Carnegie Medal), the Deep Blue series, and many other books for young readers, including Lost in a Book, which spent more than 20 weeks on the New York Times bestseller list. She lives in New York's Hudson Valley.

Reminiscent of S.E. Hinton's The Outsiders and Lauren Wolk's Wolf Hollow, this timeless coming-of-age story illuminates the nature of evil, the art of storytelling, and the possibility of redemption.
BONES OF A SAINT
by Grant Farley
Soho Teen/Soho Press, Fall 2020
Fifteen-year-old RJ Armante has never known a life outside his dead-end hometown of Arcangel. Nothing changes: it's a one-gang town. The Blackjacks still rule as they have for generations, luring the poorest youth into their monopoly on petty crime. They've left him alone until now. RJ spends most of his time carrying his younger brother, Charley, otherwise in a wheelchair, around the valley. But when the Blackjacks come knocking and enlist RJ to prey upon Mr. Leguin—an old man who gives the whole town the creeps—he hits his breaking point. And it's not just about the Blackjacks. It's about Charley. It's about Roxanne, the girl he can't reach because of an inexplicable moment in their past. It's about the kids in his crew who have little or nothing to live for. In order to free himself of the Blackjacks' stranglehold, RJ ends up in a fight to free Arcangel from its past.
Grant Farley was an English teacher for over 25 years and has published writing in UCLA's West/Word and Silk Road. This is his debut novel.

From the acclaimed author of Page By Paige comes a bold and original YA graphic novel about battling your inner doubts and fears—and finding your genius.
THE DARK MATTER OF MONA STARR
by Laura Lee Gulledge
Abrams, April 2020
Sometimes, the world is too much for Mona Starr. She's sweet, geeky, and creative, but it's hard for her to make friends and connect with other people. She's like a lot of sensitive teenagers—but in the hands of graphic novelist Laura Lee Gulledge, Mona's struggle with depression takes on a vivid, concrete form. Mona calls it her Matter. The Matter gets everywhere, telling Mona she's not good enough, and that everyone around her wishes she would go away. But through therapy, art, writing, and the persistence of a few good friends, Mona starts to understand her Matter, and how she—and readers—can turn their fears into strengths. Heartfelt, emotionally vulnerable, and visually stunning, THE DARK MATTER OF MONA STARR is a story that takes the inner life of a teenager seriously, while giving readers a new way to look at the universal quest for meaning and connection.
Laura Lee Gulledge is the author of the graphic novels Will & Whit and Page by Paige, which was nominated for the prestigious Eisner Award. She is also a teaching artist as seen through her interactive book Sketchbook Dares: 24 Ways to Draw Out Your Inner Artist. She lives in Charlottesville, Virginia.

In this heartfelt and hilarious new novel from Greg Howard, an enterprising boy starts his own junior talent agency and signs a thirteen-year-old aspiring drag queen as his first client.
MIDDLE SCHOOL'S A DRAG, YOU BETTER WERK!
by Greg Howard
Putnam/PRH, February 2020
Twelve-year-old Mikey Pruitt – president, founder, and CEO of Anything, Inc. – has always been an entrepreneur at heart. Unfortunately, he hasn't had much success coming up with his million dollar idea. A baby tornado ran off with his general store, and the kids in his neighborhood never did come back for their second croquet lesson. But Mikey is determined to keep at it.
It isn't until kid drag queen Coco Caliente, Mistress of Madness and Mayhem (aka eighth grader Julian Vasquez) walks into his office (aka his family's storage/laundry room) looking for an agent that Mikey thinks he's finally found his million-dollar idea, and the Anything Talent and Pizzazz Agency is born! Soon, Mikey has a whole roster of kid clients looking to hit it big or at least win the middle school talent show's hundred-dollar prize. As newly out Mikey prepares Julian for the gig of a lifetime, he realizes there's no rulebook for being gay – and if Julian can be openly gay at school, maybe Mikey can too, and tell his crush, dreamy Colton Sanford, how he feels.
Born and raised in the South Carolina Lowcountry, Greg Howard's love of words and story blossomed at a young age. Originally set on becoming a famous songwriter and following that dream to the bright lights of Nashville, Tennessee, Greg spent years producing the music of others before eventually returning to his childhood passion of writing stories. Greg writes young adult and middle grade novels focusing on LGBTQ characters and issues. He has an unhealthy obsession with Reese's Peanut Butter Cups and currently resides in Nashville with his three rescued fur babies—Molly, Toby, and Riley.

THE KINDER POISON is an enthralling fantasy adventure that follows a sixteen-year-old girl chosen to be the human sacrifice in a deadly game between three heirs who will do anything for the crown.
THE KINDER POISON
by Natalie Mae
Razorbill Books/Penguin, June 2020
In the magical kingdom of Orkena, sixteen-year-old Zahru has long dreamed of a life beyond the desert, even though she knows her lowly position as a stable girl who can commune with animals will never afford her such a luxury. All that changes when the ailing ruler invokes an ancient tradition known as the Crossing. It's a death-defying race across the desert, in which the first to finish—and take the life of a human sacrifice at the journey's end—will ascend to the throne and be granted untold powers. As preparations and celebrations for the Crossing ramp up, Zahru jumps at the chance to experience a small taste of glamour by sneaking into the palace. But the minor indiscretion quickly becomes the worst mistake of her life as she gets caught up in a feud between the heirs and is ultimately forced to become the contest's human sacrifice.
As a freshman at the University of Colorado, Natalie Mae decided to pursue Information Technology because classmates said "no one could make a living" with an English degree. It wasn't too many years later she realized it didn't matter what the job paid—nothing would ever be as fulfilling as writing. Programmer by day, writer by night, it was only a matter of time before the two overlapped. Her debut, a cyberthriller about a teenage hacker, released in 2015. She now writes in her home office with a bag of dark chocolates in one hand and a leopard cat on her lap. She is most definitely not checking Instagram right now.

With heart-stopping thrills (chainsaws, helicopter journeys, extraordinary dreams!), BLOOM introduces the world to a dangerous new plant species, and three brave kids who may be the only ones capable of fighting it.
BLOOM:
The Overthrow series, Book 1
by Kenneth Oppel
Knopf, Spring 2020
BLOOM is the first book in a trilogy (book #2 HATCH and #3 THRIVE each to come a year after) laced with inventive science fiction elements but rooted in the present world. Anaya is pretty much allergic to the world. Pollen, trees, most foods, you name it. Her allergies leave her face puffy, her nose constantly filled with snot, and her eyes glued shut with gunk. Leave it to her ex-best friend Petra to develop an allergy to water yet remain beautiful and popular. But Petra, for her part, can't bathe, can't swim, can't even step outside in the rain without breaking out in hives. After a mysterious new species of tall black grass invades their Canadian island town, neither Anaya nor Petra is affected by its strange side effects. Neither is Seth, a new boy at their school with secrets of his own. As the unlikely trio rushes to solve the mystery of these new plants before their effects become life-threatening to everyone around them, they soon discover that they may know less about this sinister infestation, and themselves, than they originally thought.
Kenneth Oppel is one of the most highly regarded authors of middle-grade fiction writing today. Among his books is the 2015 middle-grade novel The Nest, which received six starred reviews, was the Canadian Library Association's 2016 Book of the Year, a New York Times Editors' Choice, and was included on several notable « Best of 2015 » lists, as well as Airborn, a 2005 Printz Honor Book.

Sold in an impressive 6-figure pre-empt, TORNADO BRAIN is a heartfelt and powerfully affecting coming of age story, in which a neurodiverse 7th grader is determined to find her missing best friend before it's too late.
TORNADO BRAIN
by Cat Patrick
Putnam/Penguin, May 2020
Things never seem to go as easy for Frankie as they do for her twin sister Tess. For one, Frankie has a string of acronyms attached to her that Tess does not have: ADD (Attention Deficit Disorder), SPD (Sensory Processing Disorder), AS (Asperger's Syndrome). Tess doesn't have to see a therapist and doesn't mind people touching her. Loud noises don't hurt Tess's ears and she doesn't get as distracted as Frankie does. And most of all, Tess has lots and lots of friends while Frankie only had one–before her sister stole her away. With just a few weeks left in seventh grade, Frankie's now former friend, Collette, goes missing. Putting aside her hurt and bewilderment over her friend's betrayal, Frankie becomes determined to figure out the clues Colette left behind to find her before it's too late.
Cat Patrick is the internationally beloved author of Indie Next pick Forgotten, Revived, The Originals and Court, and the co-author of Just Like Fate. TORNADO BRAIN is her middle-grade debut.

A riotously funny new middle-grade series from Caldecott Honoree and New York Times bestselling author Aaron Reynolds
THE INCREDIBLY DEAD PETS OF REX DEXTER
by Aaron Reynolds
Hyperion, April 2020
Rex Dexter is itching to have a dog. He was practically born to have one. His name is Rex, for crying out loud. It's a dog's name. Any pooch is preferable, but a chocolate Labrador is the pinnacle. The best of the best. The dream of all dreams. When Rex's B-Day for Me-Day finally arrives, his parents surprise him with a box. A box with holes. A box with holes and adorable scratchy noises coming from inside. Could it be? Yes! It has to be! A . . . a . . .Chicken? Pet poultry? How clucky. One hour and fourteen minutes later, the chicken is dead (by a steamroller), Rex is cursed (by the Grim Reaper), and wild animals are haunting Rex's room (hounding him for answers). Even his best friend Darvish is not going to believe this, and that kid believes everything. Rex's uninvited ghostly guests are a chatty, messy bunch. And they need Rex to solve their mysterious deadly departures from the Middling Falls Zoo before it happens again. But how?
Aaron Reynolds is a New York Times bestselling author and has written many highly acclaimed books for kids, including Here Comes Destructosaurus!, Carnivores, and the Caldecott Honor-winning Creepy Carrots!

From the bestselling author of The Beginning Of Everything comes a timely and authentic coming-of-age YA story—witty and heartbreaking in turns, this is a sensitive exploration of LGBTQ+ themes, a tale of first love, second beginnings, and last chances.
YOU DON'T LIVE HERE
by Robyn Schneider
HarperCollins, June 2020
In Southern California, no one lives more than thirty miles from the nearest fault line. Sasha Bloom is standing right on top of one when her world literally crumbles around her. With her mother now dead and father out of the picture, Sasha moves in with her estranged grandparents. Living in her mom's old bedroom, Sasha has no idea who she is anymore. Luckily, her grandparents are certain they know who she should be: A lawyer in the making. Ten pounds skinnier. In a socially advantageous relationship with a boy from a good family—like Cole Edwards. And Cole has ideas for who Sasha should be, too. His plus one at lunch. His girlfriend. His. Sasha tries to make everything work, but that means folding away her love of photography, her grief for her mother, and her growing interest in the magnificently clever Lily Chen. Sasha wants to follow Lily off the beaten path, to discover hidden beaches, secret menus, and the truth about dinosaur pee. But being friends with Lily might lead somewhere new. Is Sasha willing to stop being the girl everyone expects and start letting the girl beneath the surface break through?
Robyn Schneider is the bestselling author of The Beginning of Everything, for which she's writing the screenplay (BCDF Pictures are set to produce), Extraordinary Means, and Invisible Ghosts. Her works have earned numerous starred reviews, appeared on many state reading lists, and been published in over a dozen countries.

Autres listes disponibles :
Books Crossing Borders – Young Adult Frankfurt 2019
DeFiore & Co – Frankfurt 2019 Children's & YA
Ethan Ellenberg Agency – Rights Guide Frankfurt 2019
The Friedrich Agency – Frankfurt 2019 rights list
The Gernert Company – Frankfurt 2019 Middle-Grade & YA Rights Guide
Greystone Books – Right Catalogue Fall 2019
Harvey Klinger – Frankfurt 2019 Adults & Children
Kaplan/DeFiore Rights – Frankfurt 2019Children's Rights Guide
KTLiterary – Frankfurt Rights List 2019