LONDON
BOOK FAIR
2015
FICTION
Agence Eliane Benisti LBF Fiction Highlights List – 2015 (PDF)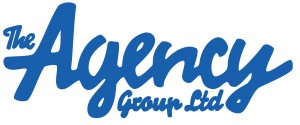 Download here the full Agency Group catalogue
From the fastest bestselling debut author of THE MINIATURIST, sold in 33 countries

BELONGING
by Jessie Burton
Ecco, Fall 2016
July, 1935. The Schloss family arrives in the town of Arazuelo, southern Spain. Harold Schloss is their mercurial patriarch, a Viennese Jewish art dealer, ruthless, brilliant – and on the run. His English wife, Sarah, a troubled depressive who lost her first fiancé on the fields of Flanders, has spent the last twenty years rebelling against her wealthy family. Olive is their only child, a promising yet frustrated painter who has suffered the shifts of her parents' relationship all nineteen years of her life.
Within hours, a young woman from the town, María Teresita, turns up at the door of their rented finca offering her services as a housekeeper. María's half-brother is Isaac Robles, newly returned from the Paris salons, his head full of revolution and dreams of being a painter as famous as Picasso. As civil war looms through 1936, and Franco's forces near ever closer, María Teresita and Isaac Robles entrench themselves in the family. When Sarah takes the unwise decision of commissioning Isaac over Olive to paint her portrait, sexual awakenings and hidden desires can no longer be controlled.
Thirty years late, in July 1967, a painting is left propped on the doorstep of the Skelton Gallery in Mayfair. It is rumoured to be the work of Isaac Robles, whose mysterious death at the burgeoning of his artistic powers has confounded the art world for decades…

A funny, brave, zeitgeisty, epic debut
THE WANGS V. THE WORLD
by Jade Chang
TBA
THE WANGS V. THE WORLD is a new take on belonging in America, with immigrants who don't yearn for acceptance or struggle to fit in. Instead, they're here to knock shit down and rebuild the country in their own image!
A bit of family history: its author, Jade Chang, was born in America, but for generations, the Changs (her father's side) and the Baos (her mother's side) were wealthy landowners who presided over vast estates in Mainland China. When the Communists won the Chinese Civil War in 1949, her grandparents were lucky enough to flee to Taiwan along with the remains of the Nationalist Army. On that tiny island they socialized primarily with other displaced Mainlanders and taught their children, her parents, to long for a lost China.
Charles Wang, the patriarch at the heart of THE WANGS V. THE WORLD, shares the same background as Jade's parents, and that same yen for his family's unseen acres. He is a brash, brilliant, lovable asshole who came to America and built a cosmetics fortune. When the book begins, it is the late summer of 2008 and thanks to a bad case of "irrational exuberance" he has just lost it all. Now all Charles wants is to get his family safely stowed away so that he can go back to China, the homeland he has never even seen, and attempt to reclaim his ancestral lands.
Jade Chang has covered arts and culture for publications like Metropolis Magazine (where she was the West Coast Editor for several years), the BBC, the Los Angeles Times Magazine, Glamour, and others. She is currently at Goodreads, where she works on editorial strategy.

A clever upmarket women's fiction, in the vein of Harriet Lane, Liane Moriarty and Rosamund Lupton
THE SISTERS
One Lied, One Died
by Claire Douglas
Harpercollins, August 2015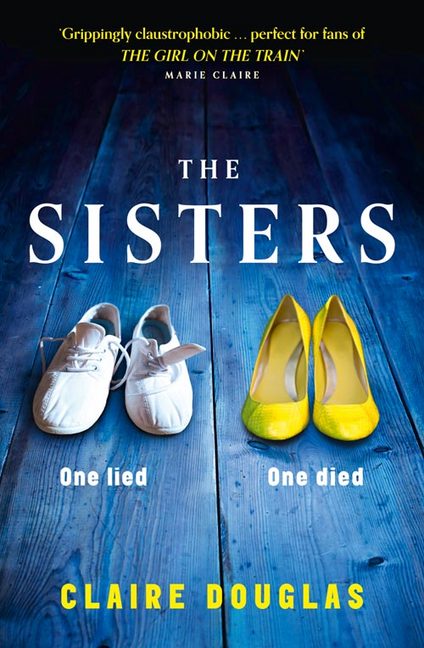 After the tragic death of her twin sister and a subsequent breakdown, Abi has moved to Bath to make a fresh start. But wherever she goes, she's haunted by the memory of Lucy, and can't stop herself from searching fruitlessly for her sister's face in crowds. One day she meets Bea – a girl with an uncanny resemblance to Lucy – and Bea's twin brother, Ben, with whom she feels an irresistible attraction.
Before long, Bea has invited Abi to live in their townhouse, which places Abi's budding relationship with Ben under strain. But Bea has a secret to hide that she'll do anything to protect, and as Abi falls deeper in love with Ben, things in the house take a turn for the worse. Slowly, Abi begins to unravel, and must question everything she thought she knew about her new friends – and about herself.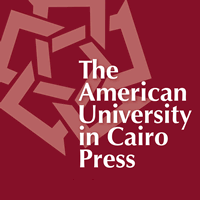 Download here the full AUC Press catalogue
A dystopian tale of crime and excess set in a future, alt-Alexandria
WOMEN OF KARANTINA
by Nael Eltoukhy
2014
Back in the dog days of the early twenty-first century pair of lovebirds fleeing a murder charge in Cairo pull in to Alexandria's main train station. Fugitives, friendless, their young lives blighted at the root, Ali and Injy set about rebuilding, and from the coastal city's arid soil forge a legend, a kingdom of crime, a revolution: Karantina.
Through three generations of Grand Guignol insanity, Nael Eltoukhy's sly psychopomp of a narrator is our guide not only to the teeming cast of pimps, dealers, psychotics, and half-wits and the increasingly baroque chronicles of their exploits, but also to the moral of his tale. Defiant, revolutionary, and patriotic, are the rapists and thieves of Alexandria's crime families deluded maniacs or is their myth of Karantina-their Alexandria reimagined as the once and future capital-what they believe it to be: the revolutionary dream made brick and mortar, flesh and bone?
Subversive and hilarious, deft and scalpel-sharp, Eltoukhy's sprawling epic is a masterpiece of modern Egyptian literature. Mahfouz shaken by the tail, a lunatic dream, a future history that is the sanest thing yet written on Egypt's current woes.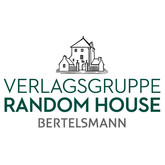 Download here the full catalogue
Being a man, a father, a son – an intrepid novel about the experience of crossing borders
DAS KURZE LEBEN DES RAY MÜLLER
The Short Life of Ray Müller
by Ralf Bönt
DVA, March 2015
Marko Kindler is waiting to be interrogated; it is only hours since the accident happened – how could everything get out of control like that? Is he the victim or the culprit?
Marko is a modern man wanting to do justice to many roles. His high expectations make life with his childhood sweetheart and their two children spin off course. In the end he ventures a new beginning with the level-headed Lycile. After the birth of their son, Ray, Marko is forced to realise that again his ideals of fatherhood can't be met. The sudden death of a friend in New York makes long forgotten questions surface again with unexpected force. Has he found the happiness and freedom he has always longed for? He decides to take a step that cannot be gone back on.
A ruthlessly candid novel about the yearning for and the burden of freedom and at the same time a passionate psychograph of our age.

Two women, an old house and a kind of a family
ALTES LAND
Old Country
by Dörte Hansen
Knaus, February 2015
Five-year-old Vera has fled from East Prussia to the North German region Old Country with her mother in 1945. They find refuge in an old farmhouse. But for the whole of her life Vera has never felt at home in the big, chilly house, yet she cannot bring herself to abandon it. Then, sixty years later, her niece, Anne, suddenly appears at her front door. She has fled with her little son from a suburb in Hamburg, where ambitious wholefood parents carry their kids through the streets like trophies – and where Anne's husband loves another woman. Vera and Anne are alien to each other and yet they have more in common than they realise.
With sharp eyes and dry wit, Dörte Hansen tells of two lone wolves who surprisingly find something they never looked for: a family. For all readers of Anne Gesthuysen and Katharina Hagena.

A love that is forever – like the betrayal that destroys it…

DAS HAUS AM FLUSS
The House on the River
by Tanja Heitmann
Blanvalet, March 2015
One morning Marie is sitting in her car and going north. Together with her son, she is going to risk a new beginning in her family's old summer residence, far away from the ghosts of the past.
The derelict house stands forsaken in an overgrown garden near the Elbe River and promises to give her the peace she is longing for. But while she is doing renovation work Marie discovers on the old walls signs of the glamour of days gone by. They tell a story of love and betrayal – and of the hope that it is never too late for happiness…
Tanja Heitmann was born in 1975 and works in a literary agency. She has already published several novels, including the sensationally successful Pure Morning, which was in the bestselling charts for months. The Secret of the Whale Bone was her first family saga set against the atmospheric backcloth of the North Sea, the place of her own personal longings.

Coming of age in the shadow of world history
89/90
by Peter Richter
Luchterhand, March 2015
They are the last year allowed to take part in everything – back in those days, in Dresden, from the summer before theWall fell until reunification: balmy nights by the open-air pool and the concerts at the FDJ youth club. They are the last to be given « pre-military instruction »– and they are then the first, in the autumn '89, to put what they learned there into practice: against the power of the state. And finally against each other.
After all, what other options are open to you if you do your bit to bring down the Wall but still have a math exam the next day? – When your girlfriend is a convinced communist and your mates at the pool turn into neo-Nazis?
From the innocence of the last summer in the strange secluded world of East Germany to the street fighting that went with German unity: in this autobiographic novel, Peter Richter has described the chaotic ending of East Germany from the point of view of the then fifteen -year-old– to the point, authentic and linguistically brilliant.

The life-packed story of a family – witty, burlesque and touching
SCHULD WAR ELVIS
Elvis Was to Blame
by Rebecca Maria Salentin
Bertelsmann, March 2015
In the late 1970s, a little girl is born to a family, the members of which are as fun-loving as they are numerous. They call her Hebron. She owes her name to her father who, shortly after she was conceived, made off back to his homeland, Israel.
With one thing and another, Hebron's mother, Meggy, doesn't have much luck with men: since she is of the misguided assumption that a child will tie a man to a woman, it is not long before Meggy has five children from four men – but nothing like a long-term relationship.
She and her motley flock live in an old timber-frame house with an overgrown garden in a respectable village, where the unconventional family is sceptically eyed. As the oldest, Hebron sticks by her mother in all matters, but when she is on the verge of breaking down under the weight of the responsibility for her siblings, Hebron sets out to travel to Israel in search of her father…



Download here the BROWNE & MILLER Fiction catalogue
The brilliant novel about a young man, a small town, and murder in the summer of 196, winner of the 2014 Edgar Award for Best Novel!
ORDINARY GRACE
by William Kent Krueger
Atria Books, March 2013
New Bremen, Minnesota, 1961. The Twins were playing their debut season, ice-cold root beers were at the ready at Halderson's Drug Store soda counter, and Hot Stuff comic books were a mainstay on every barbershop magazine rack. It was a time of innocence and hope for a country with a new, young president. But for thirteen-year-old Frank Drum it was a summer in which death assumed many forms. When tragedy unexpectedly comes to call on his family, which includes his Methodist minister father, his passionate, artistic mother, Juilliard-bound older sister, and wise-beyond-his years kid brother, Frank finds himself thrust into an adult world full of secrets, lies, adultery, and betrayal.
On the surface, ORDINARY GRACE is the story of the murder of a beautiful young woman, a beloved daughter and sister. At heart, it's the story of what that tragedy does to a boy, his family, and ultimately the fabric of the small town in which he lives. Told from Frank's perspective forty years after that fateful summer, it is a moving account of a boy standing at the door of his young manhood, trying to understand a world that seems to be falling apart around him. It is an unforgettable novel about discovering the terrible price of wisdom and the enduring grace of God.



Download here the full Crown Publishing Group catalogue
And here the Religion Books rights list
This novel will show legions of readers what can happen when you face your fears, take a chance, and open yourself up to the world
I ALMOST FORGOT ABOUT YOU
by Terry McMillan
April 2016

In I ALMOST FORGOT ABOUT YOU, Dr. Georgia Young's wonderful lifegreat friends, family, and successful career- aren't enough to keep her from feeling stuck and restless. When she decides to make some major changes in her life, she finds herself on a wild journey that may or may not include a second chance at love.
"It's another dull Friday night. I'm lying in bed, alone, of course, propped up by a sea of pillows, still in work clothes and my lab coat because after a grueling day of back-to-back patients I'm almost comatose which is why I'm channel surfing while I wait for my pizza to be delivered. I stop when I come to my favorite standby: Law & Order: Criminal Intent, even though I've seen almost all of them — including the reruns. Sometimes I still watch the first five or ten minutes, just long enough to see Detective Goren walk around the crime scene, looking for clues before he begins to study the victim by circling them in his long trench coat until he stops, tilts his head to the side, puts on those rubber gloves and then rubs the new growth on that beautiful square chin, because he's just trying to make sense of it all. And it's at that moment, before he utters a word that I usually pucker up, blow him a kiss and then change the channel. Like I'm doing now. I've been in love with him and his shoulders long before my first marriage ended. I would've killed to have sex with him but he went off the air. And were he to walk in here right now, I'd let him do almost anything he wanted to do to me. That is so not true. It's been centuries since I've had sex so I'm not sure I'd even remember what to do first. In fact, I think I'd be too uncomfortable not to mention scared of getting all touchy feely with any man and far too embarrassed at the mere thought of him seeing me naked. Hell, I sleep with the remote."



Download here the full Laura Dail catalogue
A sexy new trilogy set in a Tudor England where Elizabeth I is married with a child, and has sent her niece to France as a spy

THE VIRGIN'S DAUGHTER
A Tudor Legacy Novel
by Laura Andersen
Ballantine/Random House, May 2015
Elizabeth I is married to King Philip of Spain, and they have a daughter. But the marriage is dissolving. With its dissolution, England's tensions with Catholic France are flaring up again. And Elizabeth has intelligence of a threat against her daughter's life, a scheme known as The Nightingale Plot.
Elizabeth sends Lucette, the daughter of her best friend, to France to try to uncover who is behind the conspiracy. Lucette is smart, has been trained by Dr. John Dee, and has a connection to the family suspected of being behind the Nightingale Plot. As Lucette investigates the three male LeClercs, she is danger of losing her life, and her heart.
Laura Andersen is the author of The Boleyn Trilogy, also published by Random House and with nearly 80,000 copies in print.



Download here the Liza Dawson New Fiction catalogue
and here the Liza Dawson Science Fiction and Fantasy Books catalogue
Bold Contemporary multi-world fantasy from science fiction star Charles Stross
MERCHANT PRINCES SERIES
Tor, 2004-2014
MERCHANT PRINCES is a thrill-a-minute saga about finding the family you never knew you had…and sometimes wishing you could take it all back. Miriam, a hip tech journalist who hails from Boston, discovers she has alternate world relatives known collectively as the Clan. With this new mafia-like family of world-skipping assassins comes an elite identity of her own for Miriam. Now her new home is caught in a civil war, she is pregnant with the heir to the throne, and if that's not enough, a splintergroup wants her on their side of a desperate power struggle. Meanwhile, unknown to the Clan, the U.S. government has knowledge of their worlds-wide dealings and plans tomanipulate the Clan. But what the government doesn't know is that a rebel Clan faction plans to come after the U.S. president with nuclear weapons. Can anti-terror measures be taken in multiple dimensions?
The six-book series was released as three omnibuses in 2014, and three new books in the series are under contract:
The Bloodline Feud
(The Merchant Princes, #1-2)

The Traders' War
(The Merchant Princes, #3-4)

The Revolution Trade
(The Merchant Princes, #5-6)

"Men in Black" meet James Bond in Charles Stross's Laundry series of SF spy thrillers starring IT geek (and master of the supernatural) Bob Howard
THE ANNIHILATION SCORE
(The Laundry series #6)
Ace, July 2015
The one-time IT consultant now labors as a field agent for "the Laundry," a super-secret British spy agency tasked with keeping mankind safe from evil magicks and wizardry that few of us recognize exists. Now a junior manager within the Laundry, Bob realizes his job has gotten only tougher when a new threat arises from the darkness: a vampire-like infection has overtaken the traders employed by a merchant bank in London. Bureaucracy and magical horror collide in the sixth book in the series, as Bob and his eccentric assortment of colleagues attempt to save the world from what appears to be a conspiracy between man and monsters.
The fifth book in the Laundry series, THE RHESUS CHART, was published in July 2014.


Download here the full DeFiore catalogue
A hauntingly affecting tale of the loves and losses of six generations of women in a family of firefighters, spanning from famine era-Ireland to Brooklyn a decade after 9/11
THE ASHES OF FIERY WEATHER
by Kathleen Donohoe
Houghton Mifflin Harcourt, March 2016
Editor: Lauren Wein
Katie Rourke-McKenna is nine when her mother is killed in the World Trade Center. Being adopted makes her different than most children of 9/11: the mother she's loved her whole life is gone; still in the world is the one she's never met. Katie doesn't know her biological family, but in stories that focus on mothers, daughters, wives, we meet them all and watch them grapple with the role of living with those who face down danger most of us are lucky never to encounter at the ring of a bell. Suffering the untimely deaths of fathers, husbands, brothers, dealing with unwanted—and fervently longed for—pregnancies, coming to grips with their sexuality—their problems are universal, yet uniquely told. Each woman plays a role in the others' narratives as the novel explores how the inner lives of women are bequeathed down through the generations. When Katie is nineteen, she decides it is time to find her birth mother, and her search draws the narratives together into one riveting whole.
Poignant, wise, and filled with the emotional wounds and ultimate resilience of six generations of women connected in the most intimate way to the dangers of fire, THE ASHES OF FIERY WEATHER is a tour de force in the tradition of Let the Great World Spin with the sensibilities of Alice McDermott.

THE GRID combines historical fiction and fabulism with science fiction and elements of noir– creating a novel as audacious and bold as we hoped would come from this profoundly talented young author
THE GRID
by Benjamin Hale
Simon &Schuster, TBA (Manuscript due December 2015)
Editor: Cary Goldstein
Benjamin Hale's highly anticipated next novel marks a true triumphant return to form. Channeling the poetic prose of The Evolution of Bruno Littlemore and reminiscent of David Mitchell's Cloud Atlas and Roberto Bolaño's 2666; THE GRID seeks to claim a place in the emerging genre of what Douglas Coupland recently dubbed "Translit" – a novel which "collapses timeand space as it seeks to generate narrative traction in the reader's mind." Set on the fictional isla nd nation Joyous Guard in the former British Caribbean, THE GRID follows a varied cast of characters between the eighteenth century and the turn of the Millennium– and into the future– as they fight for their place in a society ruled by power and influence. THE GRID explores the banality of evil in a landscape where the inhuman use of humanity is commonplace, death is ubiquitous, and money and power reign supreme. From the slave society of the revolutionary period to the tourism society of contemporary times, and even to the island's eerie uninhabitable future, the colorful and complex characters who live on Joyous Gard tell a story bigger than the times in which they live, or the small island they inhabit. In its experimentation with language, its large c ast of characters, and its expansive stage of action, set across the long arch of history (which does not always bend toward justice).
Benjamin Hale's first novel THE EVOLUTION OF BRUNO LITTLEMORE, has been called « a brilliant, unruly brute of a book," (The Washington Post) « a major accomplishment, » (The San Francisco Chronicle) and « an absolute pleasure" (The New York Times) and has been sold in 7 foreign countries.

The day Savannah was killed she was fifteen minutes late to meet me : so begins Susan Strecker's wonderful novel of family secrets, twin sisters and the murder that left one twin behind, even as they continue to share a unique connection
SCAR TISSUE
by Susan Strecker
St. Martin's Press, 2016
Editor: Laurie Chittenden
Savannah was the popular bad girl skipping school and moving quickly from one boyfriend to the next, so when she didn't meet her twin sister Cady as promised, Cady wasn't surprised and to be honest, Cadywas already angry with her. When Cady suddenly experiences severe neck and chest pain, she realizes Savannah is in trouble, but within minutes Savannah is already gone. Years later Cady, now a bestselling author, is driven by an insatiable need to find out who killed her sister, using the guise of book research to interview prison guards and convicted killers, profilers and psychiatrists. Despite Savannah's death, the bond Savannah and Cady share has never been broken, and Savannah still comes to Cady in her dreams, but the clues her sister sends don't add up until new evidence points to the killer having loved her sister. So Cady becomes suspicious of everyone – her parents, her brother, her friends and all the inhabitants of her tiny town. As the novel draws to its shocking climax, the reader is drawn into a labyrinth of deception and betrayal in which Cady has to use strength and resources she never knew she had in order to face the horrifying truth about who killed her sister.


Download here the full Donadio Rights Guide LBF 2015
An exploration of the complexities of identity, this remarkable debut novel shows how language, race, and history manifest in everyday life
WE LOVE YOU, CHARLIE FREEMAN
by Kaitlyn Greenidge
Algonquin, May 2016
« Kaitlyn Greenidge's debut novel slips a very skillful knife under the skin of American life. This is a story about family, about language, about history and its profound echoes. In particular she is surgically brilliant when it comes to the issue of race: she pushes the story into brand new territory. The novel does what all good art should do — it creates an appearance of ease, but then it returns to haunt and question us. This is an allegory that pays tribute to Ellison, to Morrison, to Wideman and Doctorow, and it is every bit as necessary and provocative as Colson Whitehead's The Intuitionist." – Colum McCann
Frustrated by the limitations of cross-race communication in her predominantly white town, a young African-American girl teaches herself to sign. Years later, Laurel uproots her husband and daughters from their over-educated and underpaid life in the South End of Boston. The Freemans have been hired by a private research institute to teach sign language to a chimpanzee. Told primarily from the point of view of Laurel's elder daughter, Charlotte, the novel shifts in time from the early 1990s to the founding of the Institute in the 1930s to the present day. With language both beautiful and accessible, Greenidge examines that time in each person's life when we realize the things we thought were normal may be anything but.


For the Dystel & Goderich catalogue Fall 2014, please use our contact form
From #1 New York Times and USA Today bestseller Gayle Forman comes her adult fiction debut
BYPASS
by Gayle Forman
TBA
Maribeth Klein is the perfect wife, mother, magazine editor, and ball juggler extraordinaire—until she unexpectedly has a heart attack. When she ends up undergoing open-heart surgery that leaves her at her most vulnerable, unable to be the Keeper and Doer of All Things, her family and friends prove incapable of picking up the slack. Feeling overtired, overtaxed, and underappreciated, she runs away to Pittsburgh in search of her estranged birth mother, desperate to unwind the mess she's made of her life. As she drifts away from her life back in New York City, she begins new friendships and an unusual relationship with her cardiologist, who can finally relate to her feelings of brokenness. It's not until she receives an inadvertent email from her husband that she's forced to confront the real problem: the secrets she stores in the inner recesses of her damaged heart.
Gayle Forman is the author of New York Times bestsellers I Was Here, If I Stay, Where She Went, and an award-winning author and journalist whose articles have appeared in numerous publications.


Download here the full FLATIRON BOOKS_catalogue
1889 : A love story set in Paris against the backdrop of the building of the Eiffel Tower
TO CAPTURE WHAT WE CANNOT KEEP
by Beatrice Colin
Summer 2016
TO CAPTURE WHAT WE CANNOT KEEP, is a novel set in Paris against the backdrop of the building of the Eiffel Tower, in which a penniless widow and an upper class engineer fall in love, despite their different social strata. This note from the author herself explains how the story came to life:
"Usually when I'm in Paris I tend to avoid the Eiffel Tower – too many tourists. One day I realised, however, that it was so famous that I had ceased to actually see it anymore. I started to wonder what was it doing there and who built it. I discovered that it wasn't designed by Gustave Eiffel but by two engineers, Émile Nouguier and Maurice Koechlin who worked for Eiffel, for the World Fair of 1889.  There are only a few photographic images of Émile Nouguier and not much biographical information apart from his engineering work – which was impressive – and the fact that he was unmarried. Nouguier left Eiffel's firm shortly after the tower was completed and started his own firm. One of his biggest achievements was the Fairherbe Bridge in Senegal which is still in use today.  A photograph of Nouguier captures a handsome young man with a slightly wistful expression. I decided to write a fictional character based on him to tell the story of the tower and of the vibrant, revolutionary times in which it was built."
Beatrice Colin is a novelist based in Glasgow. The Luminous Life of Lilly Aphrodite/The Glimmer Palace (2008), a novel set in Berlin in the early 20th century, was translated into eight languages, was a Richard and Judy pick and was short-listed for several major awards. The Songwriter (2010) was set in jazz-age New York and translated into Italian and Portuguese.

An incredibly written novel about stories and storytelling
ALL THAT'S LEFT TO TELL
by Daniel Lowe
TBA
ALL THAT'S LEFT TO TELL is told through the lens of an American hostage in Pakistan named Marc, who develops an almost Scheherazade-ian relationship with his captor and interrogator. Every night she comes in to interrogate him, and every night t hey end up telling each other stories—including the story of the life and death of Marc's daughter Claire, who was killed back in America only a month beforehand. The novel thus becomes a kind act of imagination, containing stories (and stories within stories) about the thousand tiny things that could have happened differently. Throughout the course of these stories, father and daughter start to find their way towards understanding one another once again, even if only in imagination and in death.

An incredibly written novel about stories and storytelling
UNTITLED NOVEL
by Deborah Elaine Kennedy
Fall 2016
If OLIVE KITTERIDGE by Elizabeth Strout had been a mystery, it might have been something like Kennedy's debut, a novel of linked narratives featuring the residents of small town Colliersville, Indiana after the disappearance of a little girl. The portrait of a town emerges from the amazingly ri ch and varied voices of the people who live there, each of whom know different things about the missing girl and about each other. With a mix of tenderness and absurdity, recent Iowa Writers' Workshop graduate Kennedy illuminates the complex and flawed cast of characters and lays bare the often unsettling fabric of their town.



Download here the full Friedrich Agency_catalogue
A tour de force of voice
PIECE OF MIND
by Michelle Adelman
Norton, February 2016
"Like the Tourettes-ticcing Lionel Essrog in Jonathan Lethem's MOTHERLESS BROOKLYN, or the obsessive-compulsive Mona Gray in Aimee Bender's AN INVISIBLE SIGN OF MY OWN, Michelle Adelman's heroine—and she definitely is that—travels a path that is by nature solitary, yet intersects with all that is best in ourselves.  I hope you'll root for Lucy's success as much as I do."    – Helene Wecker, author of THE GOLEM AND THE JINNI
Lucy, the unique narrator of Michelle Adelman's debut novel, lives with a traumatic brain injury. At three, she was hit by a car and has since lived with the repercussions, ranging from the profound to the mundane. At first glance Lucy looks average—her clothes, her hair just slightly askew. Yet her TBI makes it so she cannot function on a day-to-day level: She has zero focus. She has no concept of long-term planning. She has never been able to hold a job or live alone. Still, Lucy's injury does not obscure her fundamental intelligence and creative spark. PIECE OF MIND follows Lucy's journey to find herself and her place in the world during a life-changing summer at the age of thirty-five.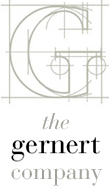 Download here the full Gernert Company catalogue
This moving, thought-provoking, and surprising novel by an award-winning writer draws upon both history and today's headlines to illuminate the relationship between Islam and the West
THE KINDNESS OF ENEMIES
by Leila Aboulela
Weidenfeld & Nicolson (UK), August 2015 / Grove–Atlantic (US), 2016
Editor: Arzu Tahsin/ Elisabeth Schmitz
Alternating between Scotland, 2010, and the Caucasus mountains of the 19th Century, fascinating thematic lines are drawn connecting the world we live in and what history has borne in the past. First we meet Imam Shamil, the legendary leader of the Muslim tribes of the Northern Caucasus who became the head of the anti-Russian resistance in the 19th century's Caucasian War. Switching to contemporary Scotland, here we meet Shamil's descendants, modern-day Muslims who occupy a broad spectrum of thought when it comes to religious beliefs, the meaning of « jihad », and how much one should and could assimilate into « traditional » British society. These two narratives inform, enhance, and challenge each other, resulting in a highly-accomplished, multi-layered novel that takes our ideas, shakes them up, and helps us reach a better understanding of both history and the world as we currently know it.
Leila Aboulela's three previous novels were longlisted for the Orange Prize. "Lyrics Alley" won Novel of the Year at the Scottish Book Awards and was shortlisted for the Commonwealth Writers' Prize, while Aboulela's collection of short fiction, "Coloured Lights", won the Caine Prize. She has also been nominated for the International IMPAC Dublin Literary Award.

Layered plots, crackling dialogue, and propulsive action mark Keep Calm, the riveting debut thriller from award winning actor, director, and screenwriter Mike Binder
KEEP CALM
by Mike Binder
Henry Holt, February 2016
Editor: Michael Signorelli
Former Michigan cop Adam Tatum receives an unexpected offer from Heaton Global Investments, a golden opportunity that seems almost too good to be true. He travels to 10 Downing Street to help implement a new pension program for the British Civil Service. The deal goes off without a hitch and so does a bomb in the conference room. The Prime Minister is gravely wounded. And the only attendee with a checkered past is Adam Tatum. Sensing a trap, Tatum flees with his family, desperately fighting for survival in an unfamiliar country. The lives of his children, the future of his marriage, and the fate of a nation depend on Tatum exposing the conspirators who pegged him for a fall.
Georgia Turnbull, the Chancellor of the Exchequer, and Davina Steel, the lead investigator, each stand to gain from the successful manhunt of Adam Tatum. But, as motives emerge and desires ignite, each must decide what they're really after.
Mike Binder is an award winning director, screenwriter, producer, and actor. His latest film is "Black or White", starring Kevin Costner. KEEP CALM is his first novel.

For those who loved Neil Gaiman's "The Ocean at the End of the Lane"
ELEANOR
by Jason Gurley
Crown, January 2016
Editor: Hilary Teeman
"Jason Gurley will be a household name one day" – Hugh Howey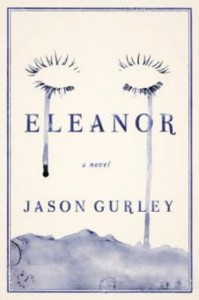 Eleanor and Esmerelda are identical twins with a secret language all their own, inseparable until a terrible accident claims Esme's life. Eleanor's family is left in tatters: her mother retreats inward, seeking comfort in bottles; her father reluctantly abandons ship. Eleanor is forced to grow up more quickly than a child should, and becomes the target of her mother's growing rage. Years pass, and Eleanor's painful reality begins to unravel in strange ways. The first time it happens, she walks through a school doorway, and finds herself in a cornfield, beneath wide blue skies. When she stumbles back into her own world, time has flown by without her. Again and again, against her will, she falls out of her world and into other, stranger ones, leaving behind empty rooms and worried loved ones. One fateful day, Eleanor leaps from a cliff and is torn from her world altogether. She meets a mysterious stranger, Mea, who reveals to Eleanor the weight of her family's loss…

A dark and tautly suspenseful thriller that begins as innocent curiosity and quickly turns dark and harrowing as terrible secrets are discovered and lives begin to unravel…

THE WINTER GIRL
by Matt Marinovic
Doubleday, January 2016
Editor: Rob Bloom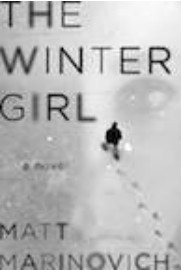 It's winter time in the Hamptons: everything is quiet, with many of the homes shut for the season, and a couple is staying at the house of the wife's father, who is dying from cancer and in the hospital. The husband, meanwhile, is unemployed, struggling to save his marriage, but also strangely obsessed with the house next door. The lights go off at the same time every night so he's convinced no one is there. He checks it out with his wife and they find that something horrible has happened…but not in the way you imagine. By turns eerie, darkly comic and vicious, THE WINTER GIRL pays with the notion of storytelling and how we craft our own versions of the truth.
Matt Marinovich is the author of STRANGE SKIES, a satire comedy, published by HarperCollins in 2007. THE WINTER GIRL is his first thriller.



For the full Frances Goldin catalogue, please use our contact form
The eagerly anticipated sequel to THE GOLEM AND THE JINNI
THE IRON SEASON
by Helene Wecker
TBA
THE IRON SEASON picks up the story of Chava the Golem and Ahmad the Jinni, still in New York at the outset of World War I. Chava continues to live on the Lower East Side, while Ahmad has moved to Greenwich Village, where he moves among the bohemian set. Their lives are upended when Sophia Winston, the Fifth Avenue heiress with whom the Jinni had a tryst, and who has become a Middle Eastern archeologist friendly with the likes of T.E. Lawrence and Gertrude Bell, returns from an expedition to Syria with the news that the flask carrying the trapped wizard Schaalman has found its way to the Metropolitan Museum of Art. She also brings another jinni, this one in human female form, a jinniyeh. Meanwhile, a dangerous trove of mystical books, once owned by Chava's friend Rabbi Meyer, resurfaces in the unlikeliest of places: a Jewish orphanage on the Upper West Side. These new developments will pose deadly threats to the uneasy peace of Chava and Ahmad. Against the backdrop of looming war, the parallel rise of Zionism and Arab nationalism, and the explosive growth of the United States as a world power, THE IRON SEASON continues the unlikely love story of the woman made from clay, and the man made from fire.




Download here the full Harpercollins London 2015 Rights Guide
With the heart and humor of "The Rosie Project" and the spirited plot twists of "Where'd You Go, Bernadette"
THE ART OF LEVITATION
by Julia Johnson
William Morrow, March 2016
THE ART OF LEVITATION is a remarkable debut novel. "Mimi's prickly," Alice Whitley's boss tells her when he asks her to go to Los Angeles to assist MM Banning while she writes her long-awaited second novel. Forty years after the publication of MM Banning's famous debut, the reclusive literary legend, having lost all her money to a Bernie Madoff-style Ponzi scheme, is now anxious to provide for the future of her son Frank, a brilliant, friendless, eleven-year-old expert on all things classic Hollywood. No problem, Alice thinks. All she'll need to do is keep an eye on things and help out as needed so that the writing goes smoothly. Six months of LA sun and she'll be back in NYC. Nothing, of course, goes at all smoothly. Julia Johnson worked at Mademoiselle Magazine before marrying and moving to LA where she lives with her husband and their two children.

The New York Times bestselling author of LABOR DAY and AFTER HER returns with a new novel about the true meaning — and the true price — of friendship
UNDER THE INFLUENCE
by Joyce Maynard
William Morrow, February 2016
Sally is a 39-year-old divorcée whose ex-husband left her for a younger, prettier wife named Cheri. She is a single mom who lost a custody battle for her seven-year-old son, David. She is a talented art photographer who makes ends meets by taking pictures of grade school kids for Happy Days Portraits, Inc., and working society parties for a catering company. She is a recovering alcoholic. She is lonely. And then Sally meets Ava and Swift Havilland. Ava and Swift have a life that Sally has only dreamed about. They share a lovely home, are passionately in love with each other, and for some unknowable reason, from the minute Ava meets Sally, she wants to make Sally a part of their lives. Swift spends his days directing his and Ava's charitable foundation, Wag, which is devoted to the care and welfare of dogs. Ava devotes herself to her husband and doing Good Works – giving money to homeless people, donating clothes to women's shelters, and supporting the arts and deserving political candidates. As Sally falls increasingly under the influence of Ava and Swift – doing odd jobs around the house, cataloguing Ava's enormous art collection, helping Ava plan parties – Ava and Swift insist on hiring and paying for a lawyer to help her regain custody of her son. Before long, Sally is deep in debt to the Havillands . . . but it doesn't matter. After all, they are her best friends. Until the unthinkable happens. David witnesses a boating accident involving Swift, his grown son Cooper, and the Havillands' housekeeper's daughter. To save her son, Sally must choose between the truth and her "friends."

An eerie, ambitious, and structurally complex novel, as poignant as it is thrilling
THE MAN WITHOUT A SHADOW
by Joyce Carol Oates
Ecco, January 2016
In 1965, a young research scientist named Margot Sharpe meets Elihu Hoopes, the subject of her study, a handsome amnesiac who cannot remember anything beyond the last seventy seconds. Over the course of thirty years, the two embark on mirrored journeys of self-discovery: Margot, enthralled by her charming, mysterious, and deeply lonely patient, as well as her officious supervisor, attempts to unlock Eli's shuttered memories of a childhood trauma without losing her own sense of identity in the process. And Eli, haunted by memories of an unknown girl's body underneath the surface of a lake, pushes to finally know himself once again, despite potentially devastating consequences. Although Margot and Eli meet over and over, in the same room, with the same greeting, Joyce Carol Oates' tightly written, nearly clinical prose propels the lives of these two characters forward, seemingly balanced on the thinnest, sharpest of lines between past and future, both suspended in a dream-like, shadowy present.

A searing new novel of race, power, and unexpected alliances set in Philadelphia in the years before the Civil War, by the award-winning author of CITY OF REFUGE and WHY NEW ORLEANS MATTERS
A FREE STATE
by Tom Piazza
Harper, September 2015
"A FREE STATE takes you into a past time and an unfamiliar world, and yet it resonates strongly with the familiar present. It has great kinetic energy, a gripping central narrative, and a host of indelible characters. It raises questions about the intersections of identity, race, power, and culture…A hugely rewarding novel."   — Monica Ali
Philadelphia, 1855. A young man named James, the manager of the Virginia Harmonists – a fledgling minstrel troupe, comprised of young white musicians from the North – is walking the city streets when he encounters a musician whose talent will change the course of his life. The man is Henry Sims, a fugitive slave and a musical genius who has changed his name and fled to Philadelphia for the chance of freedom. At considerable risk to both of them- for it is illegal for black and white performers to appear onstage together, even in Philadelphia – James persuades Henry to pose as a Mexican musician named "Juan Garcia," a Mexican musician who speaks no English, and to join the Harmonists as a featured performer- in blackface. Elsewhere, in Virginia, a blood-hungry bounty hunter named Tull Burton is hired to find Henry and bring him back to his master, dead or alive. A FREE STATE is many things: a fast-paced chase novel; a richly literary evocation of time and place; an unlikely buddy story; a tour through the earliest years of music as an American art form; and a profound, surprising parable of identity and its expression, liberty and its costs, during the darkest era in American history.
Tom Piazza is the author of eleven books of fiction and nonfiction, including the novels CITY OF REFUGE, which won the Willie Morris Award, and MY COLD WAR, as well as the post-Katrina manifesto WHY NEW ORLEANS MATTERS. He was a principal writer for the HBO drama series "Treme".

In the vein of Myla Goldberg's « Bee Season » this riveting debut novel follows the story of one family's dysfunction as they wrestle with their belief in religion and Kabbalah
THE MYSTICS OF MILE END
by Sigal Samuel
William Morrow Paperbacks, October 2015
The neighborhood of Mile End is a unique one. There's the Meyer family—widowed David Meyer may be a professor of Jewish Mysticism, but that doesn't make him a believer in religion; his daughter Samara secretly lights Shabbat candles and is studying for her Bat Mitzvah; his eleven-year-old son Lev is trying to understand the world around him. Next door neighbor and Holocaust survivor Mr. Glassman tutors Samara for her Bat Mitzvah. And across the street lives Mr. Katz, an older man no one in Mile End will touch, who is building the Tree of Knowledge out of scraps of trash. When David has a heart attack, he believes God is speaking to him deep within his chest. Samara tries to finish what he started: ascending the Kabbalah's Tree of Life on her own. As she becomes more obsessed with reaching the Tree's highest heights, someone must help her down. The entire neighborhood of Mile End has been there all along, but only one of them can catch her when she falls.
Sigal Samuel is a writer and editor for The Jewish Daily Forward. She has published fiction and journalism in The Daily Beast, The Rumpus, BuzzFeed, and This Magazine, among others.

The new global bestseller from the thoroughbred Francis stable
FRONT RUNNER
by Felix Francis
Michael Joseph, September 2015
'The Francis flair is clear for all to see' – Daily Mail
'Felix Francis has one priceless advantage – he couldn't have had a better teacher.' – Washington Post

'Fans of both thrillers and horse racing will be on tenterhooks…' – Kirkus
A new case for Jeff Hinckley, undercover investigator for the British Horseracing Authority. He's approached by the multi-time champion jockey, Dave Swinton, to discuss the delicate matter of losing races on purpose. Little does Jeff realise that the call would result in an attempt on his life, locked in a sauna with the temperature well above boiling point. Dave Swinton is then found dead, burnt beyond recognition in his car at a deserted beauty spot. The police think it's a suicide but Jeff is not so sure. He starts to investigate the possible races that Swinton could have intentionally lost but discovers instead that others are out to prevent him from doing so, at any cost.

A bewitching modern fable of memory, loss, and love from Nicholas Hogg, the IMPAC Award–nominated author of SHOW ME THE SKY
TOKYO
by Nicholas Hogg
Cargo Press, June 2015
'A magnificent writer' – Independent
Social psychologist Ben Monroe has returned to Tokyo after a failed marriage, determined to seek out his former lover Kozue. His estranged teenage daughter Mazzy reluctantly flies from California to join him. On the flight she meets a young Japanese man, Koji, a cult survivor, who tells her the story of the luminous night princess Kaguya-hime, a powerful tale of beauty and obsession. As Ben delves deeper into the underworld in search of Kozue, Mazzy and Koji are compelled to follow, and their four lives dangerously intersect, as past and present collide.
.

A novel dealing with powerful themes of first friendships, rebellion and betrayal
THE SUMMER OF BROKEN STORIES
by James Wilson
Alma Books, April 2015
England 1950s. While out playing in the woods ten-year-old Mark meets a man living in an old railway carriage. Despite his wild appearance, the man, who introduces himself as Aubrey Hillyard, is captivating – an irreverent outsider, and a writer to boot. Aubrey encourages Mark to tell stories about his own make-believe world, and in return, he tells the boy about a novel he is writing– a work of ominous science fiction. As the meddling villagers plot to drive Aubrey out the claustrophobic atmosphere builds, and Mark finds himself caught between two worlds, yet convinced that he must help Aubrey prevail – at any cost.
James Wilson has written four novels: The Dark Clue (described by Allan Massie in The Scotsman as 'wonderfully entertaining', and by The Washington Post as 'a stunning first novel'); The Bastard Boy (longlisted for the IMPAC Award); The Woman in the Picture ('multi-layered, deeply absorbing and entertaining' – The Times; 'A superb achievement' – Kevin Brownlow); and Consolation ('an animated, haunting and surprisingly uplifting novel' – The Observer). James is also the author of a critically-acclaimed work of narrative non-fiction, The Earth Shall Weep: A History of Native America, published by Picador in Britain and by Atlantic Monthly Press in America, which won a Myers Outstanding Book Award.



Download here the full Harvey Klinger catalogue
The search for the famously lost first film ever made:
SEANCE INFERNALE
by Jonathan Skariton
Knopf, 2016
Editor: Victoria Wilson

Jonathan Skariton's SEANCE INFERNALE is set in contemporary and 19th-century Europe.
The story is about the search for the famously lost first film ever made: Séance Infernale. The creator of this movie was Augustin Sekuler, considered by many to be the true inventor of motion pictures. The book is about his disappearance on a train headed to Paris in 1890, days before he could present the world with his greatest new invention, and the bizarre riddles within the film's frames that conceal the inventor's darkest secret.




Download here the full Kuhn Project rights list
A second novel from Mrs. Queen Takes the Train author William Kuhn, centering on the love, sex, and scandal between several turn-of-the-century artists and aristocrats

THE PAINTED LADY
by William Kuhn
Harper, Fall 2015
A nearly life-sized portrait, with the figure of a woman painted against an oriental rug, sweeps that woman and the man who depicted her into a life neither one of them could ever have imagined. The woman, Isabelle Gardner, is Madame X, John Singer Sargent's most famous painting.
Based on exhaustive research, THE PAINTED LADY is about the creation of one portrait that launched the international career of one man, the social ambitions of one woman, and transformed the art of portraiture.
William Kuhn is the previous author of MRS. QUEEN TAKES THE TRAIN and READING JACKIE.

Set in Shenzhen, China, the « city of sins, » LOTUS is the story of a young sex worker and a photojournalist torn, like the city itself, between past traditions and modern desires

LOTUS
by Lijia Zhang
Holt, Fall 2016
Lotus arrives as a teenager in the seaside city of Shenzhen—known as the most successful "Special Economic Zone" in China, which permits free-market style business—as one of thousands of migrant workers from rural China. She begins work as a factory worker, only to quickly realize she won't make nearly enough money to live on. So she turns to the only profession that could prove lucrative—prostitution.
Bing began his career as a businessman, but turns to his passion for photography after his divorce. Through his work as a photojournalist, his and Lotus' lives collide when he begins an award-winning series of photos featuring Lotus' day-to-day life as a prostitute. Bing falls in love with Lotus and offers himself as her exclusive patron, but Lotus is torn between her conflicting desires for security and to finally escape prostitution
Lijia Zhang is a writer and social commentator who lives in Beijing and focuses on human stories set in China. She is a regular speaker on BBC Radio and NPR, and is the author of the memoir "Socialism Is Great!".



Download here the full Levine Greenberg Rostan LBF list 2015
THE PASSENGER inverts the traditional thriller, bypassing whodunit for the larger mysteries of who are you, and what is forgivable, and what is not?
THE PASSENGER
by Lisa Lutz
Simon & Schuster, Spring 2016
Tanya DuBois doesn't exist. At least not after an accident leaves her husband dead and thrusts her into the uncomfortably familiar position of Suspect No. 1. She has only one choice: Run. In this breakout standalone thriller, New York Times- bestselling author Lisa Lutz weaves a restless, riveting story of lies, crimes, and the difference between the identity we are born with, the identity we choose, and the identity we can't leave behind, no matter how hard we try. As "Tanya" watches her life recede in the rearview mirror, we realize she was never real to begin with. And neither is Amelia Keen, Debra Maze, Emma Lark, Sonia Lubovich, or a girl called only Jo. Or almost any of the things she tells us about herself, her past or where she is going next. She is "Amelia" when she meets Blue, another woman with a life she'd rather not discuss, and thinks she's found a kindred spirit. But their pasts and futures clash as the body count rises around them. Shedding identities like snakeskins, it becomes impossible for the people in Tanya's life – and even herself – to know exactly who they're dealing with. It's only as she comes closer to facing her past that she can start to piece together the truth about not only who she was but who she can still be.
Lisa Lutz is the author of the bestselling series, THE SPELLMAN FILES, as well as the mystery Heads You Lose (with David Hayward) and the upcoming literary novel, HOW TO START A FIRE. She has received numerous accolades for her work, including an Alex Award, and nominations for the Edgar, Barry, Anthony awards, among many others.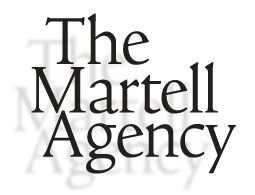 Download here the full Martell Agency International Rights List
A wonderful literary thriller
THE NIGHT MARKET
by Jonathan Moore
Houghton Mifflin Harcourt, September 2016
Jonathan Moore's exciting new Hitchcockian literary suspense thriller THE NIGHT MARKET, set again in a brilliantly rendered noir San Francisco, follows two police detectives who are evacuated from a blood-soaked murder scene contaminated by a strange toxin, only to have their memories altered to protect a far-reaching conspiracy that they then must struggle to unravel.
Rights sold in: UK/BC (Orion)
Jonathan Moore is an attorney with the Honolulu firm of Kobayashi, Sugita & Goda. Before completing law school in New Orleans, he was an English teacher, the owner of Taiwan's first Mexican restaurant, a whitewater raft guide on the Rio Grande, a counselor at a Texas wilderness camp for juvenile sex offenders, and an investigator for a criminal defense attorney in Washington D.C.



Download here the full Park LG Rights List
Sometimes the very dreams we chase lead us far from the shores of who we truly are
THE ONE THAT GOT AWAY
by Leigh Himes
Hachette Books, April 2016
Abbey Lahey, a working mother of two struggling to make ends meet on the outskirts of Philadelphia, wonders whether the sometimes wearying grind she faces after 8 years of marriage to her landscaper husband truly reflects the life she was meant to lead. When a freak accident catapults her inexplicably into a parallel existence, Abbey comes to discover the pleasures and pitfalls of the Road Not Taken. Now married instead to Alex van Holt, a handsome scion of the Philadelphia Main Line, Abbey finds herself living a life of privilege and ease, the picture-perfect complement to her ambitious husband, who is in the final throes of his Congressional campaign. Yet even as Abbey revels in the luxuries of time and money that her newfound "alternate" life offers, she finds herself puzzling over some of the mysteries of Abbey van Holt's life and trying to pinpoint when, exactly, Abbey Lahey's life and marriage somehow lost their way. As Election Day looms, her quest to make sense of her two life trajectories – each with its own hidden costs and moments of joy – will drive her to take increasingly dramatic steps to reclaim the "real" Abbey . . . whoever that may be.

Atmospheric, moving, and utterly compelling
THE EXPATRIATES
by Janice Y.K. Lee
Viking, January 2016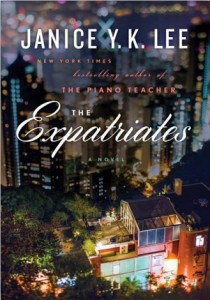 In the stunning follow-up to her acclaimed first novel, Janice Lee delves into the lives of three very different women living in the intimate expatriate community of Hong Kong in this transporting novel about motherhood, marriage, and the elusive nature of happiness. Mercy, a young KoreanAmerican and recent Columbia University graduate, is adrift, undone after a terrible incident in her recent past. Hilary, a lonely, wealthy housewife, is haunted by her struggle to have a child, something she believes could save her foundering marriage. Meanwhile, Margaret, once a happily married mother of three, takes every opportunity to escape from her life in the wake of a shattering loss. As each woman struggles with her own demons, their lives collide in ways that have irreversible consequences for them all.
Lee's debut novel, THE PIANO TEACHER, has been published in 26 territories.

From the author of HIDDEN
SMOKE
by Catherine McKenzie
Amazon Publishing, October 2015
One year after quitting her job fighting wildfires to start a family with her husband, Elizabeth is on the verge of divorce, childless, and wondering what comes next. So when a massive blaze threatens to sweep through her idyllic town in the Rockies, it's all too easy to return to the trenches and what she does best. But which is the biggest threat to her home: the fire, or Elizabeth's near-crippling fear of facing the problems in her marriage to Ben? Meanwhile, Elizabeth's former best friend Mindy seizes upon the emergency to bring purpose to her life, rallying the town to fundraise money in support of John, the first man to lose his home to the destruction. As evidence begins to point towards John as the cause of the fire, Mindy's sixteen-year-old son and his friends are unexpectedly cast under suspicion and Mindy finds herself —and her family—involved in a way she couldn't imagine. As Elizabeth, Ben and Mindy face the ever-advancing flames, they realize some things will be lost forever, but others might still be saved.




Download here the full Saint Martin's Press rights list
Dramatic and thrillingly written with an uncanny eye for glimpses of beauty in a ravaged landscape, FALLEN LAND is a love story at its core, and an unusually assured first novel
FALLEN LAND
by Taylor Brown
St. Martin's Press, January 2016
Set in the final year of the American Civil War, this debut introduces a young couple: Callum, a seasoned horse thief at fifteen years old, who came to America as an orphan from his native Ireland, and Ava, her father and brother lost to the war, who hides in their crumbling home until Callum rescues her from the bands of hungry soldiers pillaging the South. Pursued relentlessly by a murderous slave hunter, tracking dogs, and ruthless men, the couple race through a beautiful but ruined land, surviving on food they steal from abandoned farms and the occasional kindness of strangers. In the end, as they intersect with the scorching destruction of Sherman's March, the couple seeks a safe haven where they can make a home and begin to rebuild their lives.
For readers of Cold Mountain by Charles Frazier

In this searching, elegiac debut, J. Bradford Hipps examines the question of whether there can be a place in good literature for a novel about people who seek, and even find, existential fulfillment in their jobs
THE ADVENTURIST
by J. Bradford Hipps
St. Martin's Press, April 2016
The narrator, Henry Hurt, is a lovesick, whip-smart, anxious but loyal software engineer at Cyber, a generic software security company housed in a bland office tower in the workaday downtown of an anonymous American Everycity. But while Henry struggles between desire and duty to the individuals above, around, and below him at Cyber—rather than to the corporation itself—the hard truth is that in this twenty-first century globalized economy, you're only as good as this quarter's performance. Will it be Henry and his cohort's last?

A young woman falls in love, gets married, and then witnesses the decline of that marriage under highly original circumstances
PEOPLE WHO KNEW ME
by Kim Hooper
St. Martin's Press, March 2016
People Who Knew Me is the story of Emily Morris, a young woman who falls in love, gets married, and then witnesses the decline of that marriage under highly original circumstances. Emily has an affair with someone she works with (the marriage is all but over, after all), and then finds out she's pregnant. She resolves to tell her husband, to leave him for the father of her child, but the world is split open by 9/11. Emily's world, as well, because her lover is killed in the attack. Emily stayed home from work that day, and it's amid terrible tragedy that she finds her freedom, as she secretly leaves New York City for California to start a new life as Connie Prynne. With urgency and suspense, the novel moves back and forth between the present and the past, as circumstances force Emily to confront her past for the good of her twelve-year-old daughter.

"Metcalfe's taut prose and unique narrative choices mark him as a writer to watch."—Booklist on The Tragic Age
THE PRACTICAL NAVIGATOR
by Stephen Metcalfe
St. Martin's Press, July 2016
Michael Hodge is a man lost and looking to find his bearings. He is a struggling building contractor. He isan abandoned husband. He is the father of a seven-year-old boy on the autism spectrum. His mother is in the beginning stages of Alzheimer's and his girlfriend is married. A practical man, Michael remains surprisingly upbeat. But then, out of nowhere, his estranged wife, Anita, returns home wanting—Michael isn't sure what—a reconciliation? A role in the life of their son, Jamie? Can Michael help everyone in his life find happiness without sacrificing his own? He's not sure of that either. All he knows is that safe harbor, a sheltered haven for himself and the people he loves, is far away.
For readers of One Last Thing Before I Go by Jonathan Tropper

The next book from the award-winning author of Island of a Thousand Mirrors is the confession of a woman convicted of infanticide, who asks if she might be forgiven for this most heinous of acts
THE RIVER QUEEN
by Nayomi Munaweera
St. Martin's Press, February 2016
In the idyllic hill country of Sri Lanka, a young girl grows up with her loving family; but even in the midst of this paradise, terror lurks in the shadows. When tragedy strikes, she and her mother must seek safety by immigrating to America. Both love and loss fill her life, but even as she assimilates and thrives, the secrets and scars of her past follow her into adulthood. In this new country of freedom, everything she has built begins to crumble around her, and her hold on reality becomes more and more tenuous. When the past and the present collide, she sees no other choice than to commit her unforgivable final act.

WILL YOU WON'T YOU WANT ME? achieves that rare combination of razor-sharp wit and romance—a love story that's not afraid to be smart, satirical and wise. Nora Zelevansky's mesmerizing writing captivates from page one."—Cara Lockwood, USA Today bestselling author of I Do (But I Don't)
WILL YOU WON'T YOU WANT ME?
by Nora Zelevansky
St. Martin's Griffin, April 2016
Marjorie Plum isn't your average washed up prom queen. After all, her New York City prep school was too cool for a royal court. Yet, ten years after high school graduation, she is undeniably stuck in the past, and when her life takes an unexpected turn, she is forced to start over, moving in to a tiny box of an apartment in Brooklyn. Desperate to pay rent, she starts tutoring a precocious 11-year-old-girl, beginning a surprise-filled journey towards adulthood, where she learns about herself from the most unlikely sources: a rekindled childhood love, a grumpy (but strangely adorable) new boss, even her tutee. Ultimately, though, she is the one who must decide: who is the real Marjorie Plum?




Download here the full Sterling Lord catalogue
Eleanor Henderson's powerful and profound new novel is an American epic of race, inequality, and heredity set in dirt-poor share-cropping Georgia in the years of Prohibition and the Great Depression
THE TWELVE-MILE STRAIGHT
by Eleanor Henderson
Ecco, 2017
Editor: Megan Lynch
Comparisons are not only odious, but they can't do justice to the combination of elements at play here that make Eleanor's partial typescript stand out already as an astounding achievement. She makes a profound bow to old-fashioned American storytelling, but also displays a multi-valued, many-stranded, troubling, probing and dizzying take on character and perspective; here's the closeness and intimacy of a family drama, but seamlessly melded with a bang up-to-date examination of the wide-ranged themes and questions and concerns of the Great American Novel. Historical novel? Yes, I suppose; this is fiction set in the past, but with an urgency that's completely contemporary; a truly great new novel of the south—reminiscent of the category's giants, Toni Morrison, Faulkner—but whose great achievement is to take us there without alighting on any cliché or over-familiarity of place and emotion.
It begins with a killing, and burns outwards and upwards from there. We believe this will be not just an extraordinary novel, but an important one; a novel that will win prizes, and become a future classic.
Herself the granddaughter of a Georgia sharecropper, Eleanor Henderson is a Professor of Creative Writing at Ithaca College, and the author of the acclaimed Ten Thousand Saints, a New York Times Book of the Year, the film adaptation of which just premiered at the Sundance Festival.
DROITS CEDES AUX EDITIONS ALBIN MICHEL




Download here the full Text Publishing catalogue
From the author of "Wake in Fright" comes a chillingly brilliant short novel that is part "Wolf Creek" and part "Duel"
FEAR IS THE RIDER
by Kenneth Cook
May 2016
A young man travelling from Sydney to Adelaide for work decides to detour a little way into the desert. He turns his hatchback onto a notoriously dangerous road that bisects uninhabited stonecovered flats. Out there, under the baking sun, people can die within hours He is not far along the track when a distraught young woman stumbles from the scrub and flags him down. A journalist from Sydney, she has just escaped the clutches of an inexplicable, terrifying creature.
Now this desert-dwelling creature has her jeep. Her axe. And her scent… FEAR IS THE RIDER is a nail-biting chase into the remote outback, towards the devil lurking at its centre.
Kenneth Cook was born in Sydney. WAKE IN FRIGHT, which drew on his time as a journalist in Broken Hill, was first published in 1961 when Cook was thirty-two. Cook published twenty-one books in a variety of genres. He died in 1987 at the age of fifty-seven.

Anever before published short-story collectionby the author of THE WATCH TOWER

A FEW DAYS IN THE COUNTRY
by Elizabeth Harrower
November 2015
Internationally acclaimed for her five brilliant novels, Elizabeth Harrower also wrote a number of extraordinary short stories. Some of the stories have been previously published, but others are published here for the first time. A Few Days in the Country brings together the work for the first time. This book underlines Harrower's standing as one of the great post-war Australian writers.

Jamieson reimagines the elements of the vampire myth in a wholly original way
DAY BOY
I Learned To Be A Man From A Monster
by Trent Jamieson
July 2015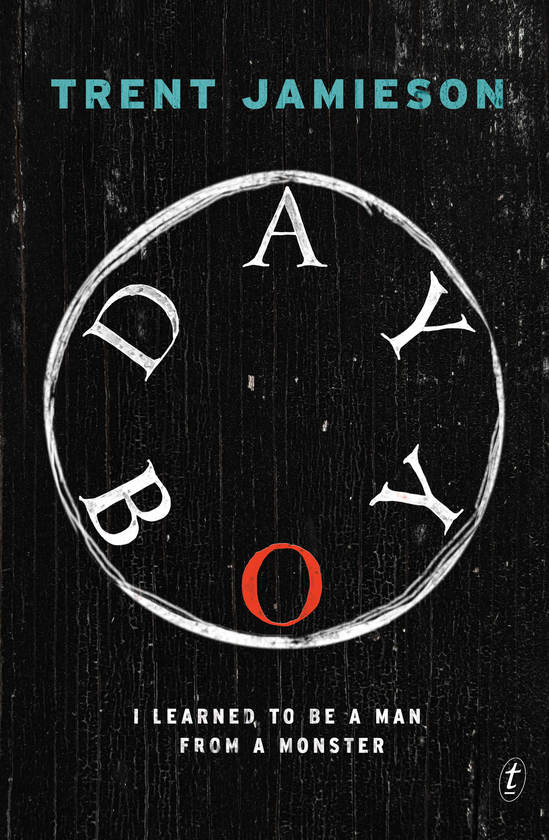 Mark is a Day Boy. In a post-traumatic future the Masters—formerly human, now practically immortal—rule a world that bends to their will and a human population upon which they feed. Invincible by night, all but helpless by day, each relies on his Day Boy to serve and protect him.
Mark has been lucky in his Master: Dain has treated him well. But as he grows to manhood and his time as a Day Boy draws to a close, there are choices to be made.
Will Mark undergo the Change and become, himself, a Master—or throw in his lot with his fellow humans? As the tensions in his conflicted world reach crisis point, Mark's decision may be crucial.

DAY BOY is beautifully written and surprisingly tender novel about fathers and sons, and what it may mean to become a man.
Or to remain one.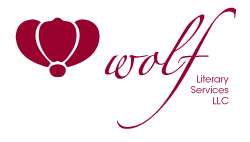 Download here the full Wolf Lit. catalogue
In the spirit of Maria Semple's Where'd You Go, Bernadette and Graeme Simsion's The Rosie Project comes a hilarious and heartfelt story of an aspiring author trying to rescue her single-mother family by writing the next Great American Novel
HOW TO WRITE A NOVEL
by Melanie Sumner
Vintage, August 2015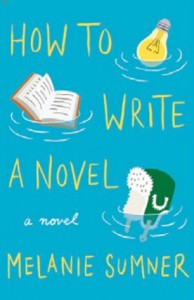 Aristotle "Aris" Thibodeau is 12.5 years old and destined for glory. Unfortunately, after her father's death, she finds herself plopped down in Kanuga, Georgia, where she has to manage her mother Diane's floundering love life and dubious commitment to her job as an English professor. Not to mention, co-parenting a little brother who hogs all the therapy money. Luckily, Aris has a plan. Following the advice laid out in Write a Novel in Thirty Days! she sets out to pen a bestseller using her charmingly dysfunctional family as material. If the Mom-character, Diane, would ditch online dating and accept that the perfect man is clearly the handyman/nanny character, Penn MacGuffin, Aris would have the essential romance for her plot (and a father in her real life). But when a random accident uncovers a dark part of Thibodeau family history, Aris is forced to confront the fact that sometimes in life – as in great literature – things might not work out exactly as planned.
Rights sold in: Germany (Dumont), Israel (Keter) and Italy (Mondadori).



Download here the full Writers House List London 2015
From the bestselling author of THE SILENT SISTER
PRETENDING TO DANCE
by Diane Chamberlain
St. Martin's Press, October 2015
As thirty-eight-year-old Molly James and her husband Aidan start the process of adopting a baby, Molly is swept back into the past she'd desperately tried to escape. As a young teenager, Molly lived with her extended family on one hundred acres in the Blue Ridge Mountains. The mountains were her playground and she was well loved by her family, particularly her father, a therapist famous for books he'd written about a method called 'Pretend Therapy.' The adults in Molly's life created a safe and secure world for her to grow up in, and Molly's fourteenth summer promised the same sort of idyllic existence that she'd always enjoyed. But Molly's security crumbled that summer as she discovered she could no longer trust the family she loved. Now, as an adult about to become a parent herself, Molly must face the past or risk losing everything she cherishes.
Diane Chamberlain is the New York Times bestselling author of 22 novels, including NECESSARY LIES and THE SILENT SISTER, whose rights have been sold in ten foreign territories.

Life is dirtier than Jo Montfort could have ever imagined. And the truth may be the dirtiest part of all
THESE SHALLOW GRAVES
by Jennifer Donnelly
Delacorte, September 2015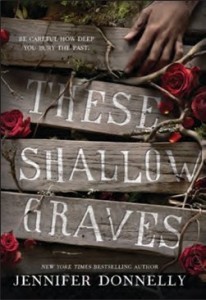 Jo Montfort is beautiful, rich, and soon to be married off to a rich bachelor—but that's the last thing she wants. Instead, Jo dreams of becoming a newspaper reporter like Nellie Bly, the boundary-breaking female reporter made famous by her book Ten Days in a Madhouse. Jo's biggest problem is not having her writing aspirations taken seriously. That is, until she learns that her father is dead—reported to have shot himself while cleaning his pistol. Charles Montfort was a newspaper tycoon, and, Jo knows, far too meticulous to accidentally set off a loaded gun. The more Jo hears about his death, the more something feels wrong about the story. Suicide is the obvious explanation, but Jo feels sure that is not the case. Then she meets Eddie—the young, smart, infuriatingly handsome reporter at her father's newspaper, and it becomes all too clear howmuch she stands to lose if she keeps searching for the truth. Only now it might be too late to stop.
Jennifer Donnelly is the author of Carnegie winning A NORTHERNLIGHT, REVOLUTION, and, most recently, THE WATER FIRE SAGA.

Night Vale: a small town where ghosts, angels, aliens, and government conspiracies are all commonplace parts of everyday life. And where the lives of two women, with two mysteries, will converge
WELCOME TO NIGHT VALE
by Joseph Fink, Jeffrey Cranor
Harper Perennial, October 2015
« Hypnotic and darkly funny. . . . Belongs to a particular strain of American gothic that encompasses The Twilight Zone, Stephen King and Twin Peaks, with a bit of Tremors thrown in. »—The Guardian
"Night Vale's charm comes from the matter-of-factness with which it occupies the intersection between small-town slice of life and deep weirdness." – Wired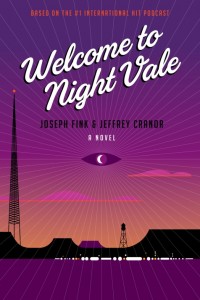 Nineteen-year-old Night Vale pawn shop owner Jackie Fierro is given a paper marked « KING CITY » by a mysterious man in a tan jacket holding a deer skin suitcase. Everything about him and his paper unsettles her, especially the fact that she can't seem to get the paper to leave her hand, and that no one who meets this man can remember anything about him. Jackie is determined to uncover the mystery of King City and the man in the tan jacket before she herself unravels…
WELCOME TO NIGHT VALE has been the #1 comedy podcast for the past year on iTunes in the U.S. and has also hit #1 in the Netherlands and Italy while dominating the charts in other foreign markets as well.
Rights sold in: Brazil (Intrinseca), Russia (AST) and UK (Orbit).

New York Times bestselling authors KarenWhite, BeatrizWilliams, and LaurenWillig present a masterful collaboration—a rich, multigenerational novel of love and loss that spans half a century…

THE FORGOTTEN ROOM
by Karen White
Berkley, January 2016
1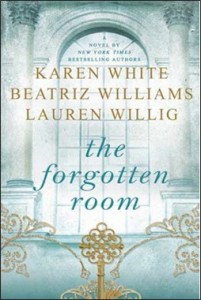 945: When critically wounded Captain Cooper Ravenel is brought to a private hospital on Manhattan's Upper East Side, young Dr. Kate Schuyler is drawn into a complex mystery that connects three generations of women in her family to a single extraordinary room in a Gilded Age mansion.
Who is the woman in Captain Ravenel's miniature portrait who looks so much like Kate? And why is she wearing the ruby pendant handed down to Kate by her mother? In their pursuit of answers, they find themselves drawn into the turbulent stories of Olive Van Alan, driven in the Gilded Age from riches to rags, who hired out as a servant in the very house her father designed, and Lucy Young, who in the Jazz Age came from Brooklyn to Manhattan seeking the father she had never known. But are Kate and Cooper ready for the secrets that will be revealed in the Forgotten Room? THE FORGOTTEN ROOM, set in three different time periods, is a sumptuous feast of a novel brought to vivid life by three brilliant storytellers.


BACK LIST:


A tour-de-force set in contemporary Cambodia that recalls Graham Greene, Paul Bowles and Ian McEwan in its brilliant atmosphere, tautly wound narrative and indelible characters
HUNTERS IN THE DARK
by Lawrence Osborne
Hogarth, January 2016
A modern Graham Greene… Osborne is a thrilling, exceptional talent . —Sunday Times (UK)
When Robert Grieves crosses the Thai-Cambodia border, he is simply a lone, aimless traveler: a British English teacher in his early thirties, abroad on holiday with no particular destination in mind. But when he unexpectedly wins a large sum of money at the gambling table, his fate becomes intertwined with the lives of a cast of others: people who are strangers to him now but whose choices will affect his future in surprising – and often dangerous – ways.
Simon Beaucamp, a dashing expat American, asks Robert to join him at his lavish riverside home and introduces him to Sothea, his beautiful and reserved Khmer girlfriend, and though Simon's motives are unclear, Robert can't help but be taken in by the American's elegance and generosity. What follows is a sophisticated game of cat and mouse, where identities are blurred, greed trumps kindness, and karma ruthlessly has its way with everyone involved. Filled with Hitchcockian twists and turns, suffused with the steamy heat and pervasive superstition of the Cambodian jungle, and unafraid to confront uneasy questions about destiny, luck, and the machinations of fate, HUNTERS IN THE DARK is a masterful novel that feels like an instant classic.
Lawrence Osborne is the author of THE FORGIVEN, THE BALLAD OF A SMALL PLAYER (A New York Times 100 Notable Books of 2014 and A New Yorker Best Book of 2014), and six books of nonfiction, including THE WET AND THE DRY.



What if overcoming the legacy of American slavery meant bringing back that very institution? A young black attorney is thrown headlong into controversial issues of race and power in this page-turning and provocative new novel
FORTY ACRES
by Dwayne Alexander Smith
Atria Books, July 2014
Martin Grey, a smart, talented black lawyer working out of a storefront in Queens, becomes friendly with a group of some of the most powerful, wealthy, and esteemed black men in America. He's dazzled by what they've accomplished, and they seem to think he has the potential to be as successful as they are. They invite him for a weekend away from it all—no wives, no cell phones, no talk of business. But far from home and cut off from everyone he loves, he discovers a disturbing secret that challenges some of his deepest convictions…
Martin finds out that his glittering new friends are part of a secret society dedicated to the preservation of the institution of slavery—but this time around, the black men are called "Master." Joining them seems to guarantee a future without limits; rebuking them almost certainly guarantees his death. Trapped inside a picture-perfect, make-believe world that is home to a frightening reality, Martin must find a way out that will allow him to stay alive without becoming the very thing he hates.
A novel of rage and compassion, good and evil, trust and betrayal, FORTY ACRES is the thought-provoking story of one man's desperate attempt to escape the clutches of a terrifying new moral order.




A former undercover cop now in witness protection finds himself pulled into a murder mystery
AMERICAN BLOOD
by Ben Sanders
Thomas Dunne Books, September 2015
After a botched undercover operation, ex-NYPD officer Marshall Grade is living in witness protection in Santa Fe, New Mexico. Marshall's instructions are to keep a low profile: the mob wants him dead, and a contract killer known as the Dallas Man has been hired to track him down. Racked with guilt over wrongs committed during his undercover work, Marshall decides to investigate the disappearance of a local woman to atone for his past failings.
Members of the local drug trade, including a strange and meth-addled military veteran, seem to hold clues to the woman's disappearance. Although they're the types of characters Marshall's accustomed to facing, he can't prevent word of his activities from spreading, and soon the worst elements of his former life, including the Dallas Man, zero in.
Written by a rising New Zealand star who has been described as "first rate" and "a master," this American debut drops a Jack Reacher-like hero into a setting right out of NO COUNTRY FOR OLD MEN.
Rights have already sold to Heyne in Germany (two-book deal); Hayakawa in Japan (two-book deal); and AST in Russia.
An announcement has just been made that Warner Brothers has closed a film deal for the book, with Bradley Cooper attached to star and produce.
Ben Sanders is a 24-year-old New Zealander. He published his first novel, The Fallen, at age 20.




« A tour de force » about a widow's efforts to be reunited with her son
DELICIOUS FOODS
by James Hannaham
Little, Brown,, March 2015
Darlene, a young widow and mother devastated by the death of her husband, turns to drugs to erase the trauma. In this fog of grief, she is lured with the promise of a great job to a mysterious farm run by a shady company, with disastrous consequences for both her and her eleven-year-old son, Eddie–left behind in a panic-stricken search for her.
DELICIOUS FOODS tells the gripping story of three unforgettable characters: a mother, her son, and the drug that threatens to destroy them. In Darlene's haunted struggle to reunite with Eddie, and in the efforts of both to triumph over those who would enslave them, Hannaham's daring and shape-shifting prose not only infuses their desperate circusmtances with grace and humor, but also wrestles with timeless questions of love and freedom.


OTHER LISTS:
North Atlantic Jan-June 2015 New Titles
–