The brilliant new panorama of a historical year, by bestselling author Oliver Hilmes.
SCHATTENZEIT:
Deutschland 1943: Alltag und Abgründe
(Days of Darkness: Germany, 1943)
by Oliver Hilmes
Siedler/PRH Germany, January 2023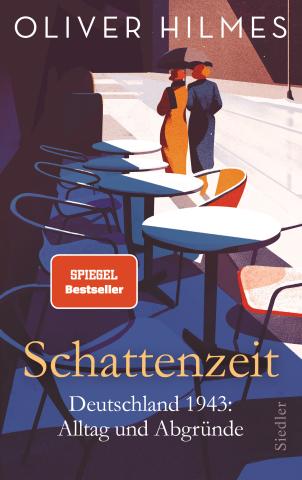 The catastrophe happens over coffee and cake: on a visit to his mother's childhood friend in March 1943, Karlrobert Kreiten, a consummate 26-year-old pianist with a promising future ahead of him, claims that Germany has lost the war, and the Führer his mind. Six months after making these unguarded comments, he dies on the gallows.
Kreiten's tragic fate is at the centre of « Days of Darkness », Oliver Hilmes's superb account of life in Germany in 1943. That year, an entire army is wiped out at Stalingrad, and Goebbels calls for a 'total war'; children are moved to the countryside for their safety, while millions of Germans crowd into cinemas to see the movie star Hans Albers as Baron Munchausen; the cities are already lying in ruins, yet people keep dancing; and while the Nazis' 'machinery of destruction' is firing on all cylinders, some fantasise about the 'final victory' even as others try to stand up to the dictatorship.
In this brilliantly devised and meticulously researched kaleidoscope of stories and character portraits, Hilmes brings the dramatic events of 1943 back to life.
Oliver Hilmes, born in 1971, has a PhD in modern history and is curator at the Berlin Philharmonic foundation. He is the author of bestselling biographies of Alma Mahler-Werfel, Cosima Wagner, Franz Liszt and Ludwig II. His award-winning bestseller Berlin 1936: Sixteen Days in August was translated into numerous languages.