In this arresting memoir, Shannon Burns recalls a childhood bouncing between dysfunctional homes in outer-suburban Adelaide, between impoverished family members unwilling or unable to care for him.
CHILDHOOD
by Shannon Burns
Text Publishing Australia, September 2022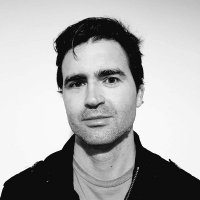 This is what I think I know: my father met my mother while he was dating her sister. Their love was figured on betrayal, both hostile and libidinous. She was in her late teens. He was twenty and travelled everywhere barefoot. Neither had finished high school and both were decorated with amateur tattoos. Things may have been good for a while, but it didn't last: they argued fiercely and he left. Weeks later, she tracked him down and said she was pregnant. So he moved back in, and they prepared themselves for parenthood.
Eleven months later I was born. By the time my father discovered the deception, it was too late.
There is something chastening about this mode of conception, about knowing that, by most ordinary standards, your beginning was aberrant.
Aged nine, Shannon Burns beats his head against the floor to get himself to sleep. Aged ten, he knows his mother will never be able to care for him: he is alone, and can trust no-one.
Five years later, he is working in a recycling centre—hard labour, poorly paid—yet reading offers hope. He begins reciting lines from Dante, Keats, Whitman, speeches by Martin Luther King, while sifting through the filthy cans and bottles. An affair with the mother of a schoolfriend offers a way out, a path to eventual independence and a life utterly unlike the one he was born into.
'I want to imagine the past,' Burns says, 'in order to discard it more fully. I want to ensure that its power over me is diluted even further, to forestall the possibility of a more damaging reckoning.' He writes concisely, sketching crisp scenes that often terrify in their brutality. Possessing a clarity of purpose and vividness of expression that bring to mind Raimond Gaita's Romulus, My Father, this book is destined to be a classic.
Shannon Burns is a writer and critic from Adelaide. His work has appeared in the Monthly, Meanjin and Australian Book Review.