A debut mystery with slight speculative elements, which follows an actress turned psychic who finds herself embroiled in a murder investigation when the doppelgänger she never knew existed turns up missing.
THE DIVIDE
by Morgan Richter
Anchor/Knopf, publication date TBD
(via Levine Greenberg Rostan Literary)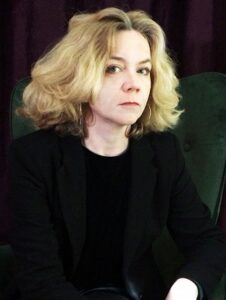 When Jenny St. John was eighteen, she moved to Los Angeles from her rural Iowa hometown and scored the lead role in an independent film called The Divide. She was working with the young auteur director Serge Grumet and on her way to becoming the next indie darling. But when the movie tanked and Jenny never caught a second break it seemed her charmed story had a different ending in mind. Now, two decades later, after floundering on the fringes of the entertainment industry, she's barely keeping afloat running a low-level grift as a psychic life coach.
But when news surfaces that Serge has been murdered, Jenny's life is turned upside down. Unbeknownst to Jenny, Serge's ex-wife, painter Genevieve Santos, looks alarmingly similar to Jenny. So much so, that when Gena goes missing, the cops think Jenny is Gena.
Jenny finds herself pulled into Gena's world and manages to somehow leverage both her resemblance to Gena and her ersatz psychic abilities to infiltrate the affluent yet unstable inner circle of friends, which include a Korean pop idol-turned-social media star and an Oscar-winning actress-turned-wellness guru. It becomes clear that Gena is either the culprit of Serge's murder or another victim. Soon Jenny's search to find Gena unearths dark secrets about her own past while putting her squarely in the sights of a killer.
THE DIVIDE is a propulsive, unputdownable novel full of sharp insights on identity, age, success, and the inescapable pitfalls of fractured memory.
Morgan Richter is a graduate of the Filmic Writing program at the University of Southern California's film school and has worked in production on several television shows including ABC's America's Funniest Home Videos and E! Entertainment Television's Emmy-winning comedy series Talk Soup. An avid popular culture critic, she is the author of Duranalysis: Essays on the Duran Duran Experience and has amassed a cult following on her analyses of classic Duran Duran videos. She has self-published five novels but THE DIVIDE is her first foray into traditional publishing. Morgan currently lives in Seattle.