A paw–some new full–color chapter book series about a hotel for dogs!
WELCOME TO THE WOOFINGTON
(THE WOOFINGTON #1)
by Donna Gephart and Lori Haskins Houran, illustrated by Josh Cleland
Amulet/Abrams, May 2024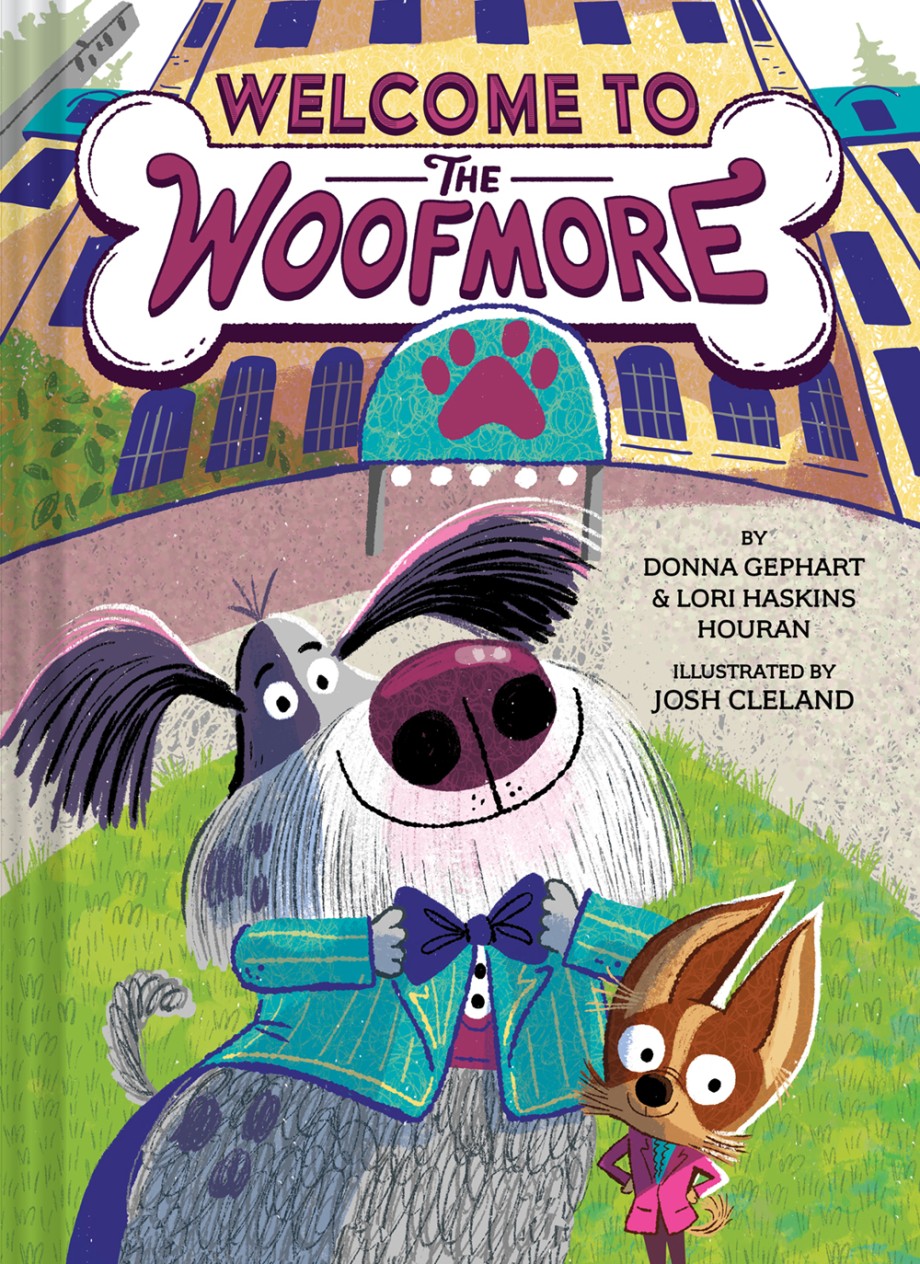 Welcome to the Woofington, where the water bowls are always full and there's kibble on every pillow! Rufus and his boss, Ms. Coco, work hard to make every guest feel like a VIP (Very Important Pooch).
It's the grand opening of the hotel, and Rufus and Ms. Coco want everything to be pawfect. Especially for their VIP guest, movie star Greta Garbark. How can Rufus keep the pup–parazzi from hounding Ms. Garbark? And what will Ms. Coco do when a (very itchy) problem hits the hotel?
With adorable illustrations and hilarious text, this new early chapter book series will hit young dog lovers smack in the funny bone!
Donna Gephart's award–winning middle–grade novels include Lily and Dunkin, Death by Toilet Paper, How to Survive Middle School and others. Her first picture book, Go Be Wonderful, is a celebration of being perfectly imperfect. She's worked as an editor at a greeting card company, a creative writing teacher at a high school, and as an indie bookseller. She lives in South Jersey with her family and her canine office assistant, Benji, a sweet retriever mix.
Lori Haskins Houran is a former children's book editor and the author of more than 55 books for kids, including Next to You, a School Library Journal Best Picture Book; the Kirkus–starred Button Your Buttons; and Close Your Eyes, which SLJ called "a perfect bedtime work, filled with sly humor." She lives on the North Shore of Massachusetts with her husband, four boys, and two rascally rescue dogs.
Josh Cleland is an illustrator working out of his home studio just outside of Portland, Oregon, where he resides with his wife, Rayna, and creative director/dog, Newman. Some of his recent illustrated children's books include Fridge–opolis, The End, Chomp Chomp Dino, New York, Go!, Trick–or–Treat Songs, and Portland Baby. His work can also be found in various children's magazines including Highlights and Storytime, as well as as greeting cards, games, and more.