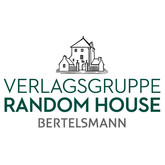 Overweight is always the result of inner imbalance: reprogram yourself positively
DIE EGO-DIÄT
Reducing Leisurely and Attaining Your Desired Weight
by Ronald P. Schweppe, Aljoscha A. Long
Südwest, January 2014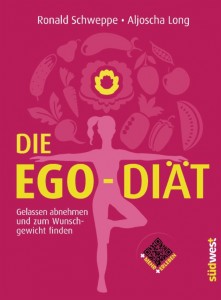 With this diet, you can attain your best weight completely without calorie counting: NLP techniques can redirect the unconscious urge to overeat into productive behavior and tap the source of internal strength, and thus help one become more content, more self-confident, and more filled with energy. The QR codes interspersed in the book are linked to audio tracks that contain fantasy journeys and meditation exercises.
.
.
.

.

Acclaimed chef Pete Evans takes a whole new approach to making gluten-free, grain-free, and dairy-free meals that are worthy of a restaurant but effortless to prepare
THE PALEO CHEF
Quick, Flavorful Paleo Meals for Eating Well
by Pete Evans
Ten Speed Press, January 2014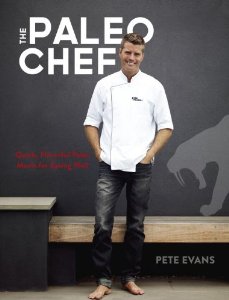 The Paleo diet has taken America by storm as more and more people discover the health benefits of cutting out processed, sugary foods and instead eating quality proteins and fats, fresh vegetables and fruits, and nuts and seeds. However, following this way of eating doesn't mean sacrificing flavor or spending a long time in the kitchen. In The Paleo Chef, Pete Evans, one of Australia's leading chefs and food personalities, shows readers how to prepare gorgeous food that is satisfying, flavor-forward, and good for you. A graduate of New York's Institute of Integrative Nutrition and an enthusiastic supporter of the Paleo movement, Pete's mission is to revolutionize the way we eat and live. The Paleo Chef is his breakout book, a visually rich collection of more than 100 of his most inspired, no-sacrifice recipes for every meal of the day, from Sprouted Seed Bread to Chia Seed Pudding, Grilled Asparagus with Roasted Bone Marrow to Chocolate Beet Cake, and more.
——————————
Cassey's workouts are incredibly effective at keeping women motivated and moving, and her simple, seasonal recipes and eating tips will complement readers' workout goals.
CASSEY HO'S HOT BODY YEAR-ROUND
The POP Pilates Plan to Get Slim, Eat Clean, and Live Happy Through Every Season
by Cassey Ho
Harmony, April 2015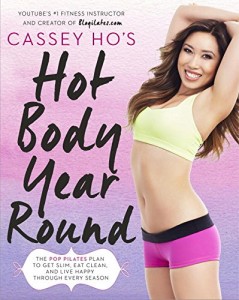 The 27-year-old exercise dynamo Cassey Ho is known for her popular, exhilarating, and targeted « POP Pilates » workouts, which utilize Pilates moves into more upbeat sequences to keep practitioners engaged and active. Cassey's empire, Blogilates.com, features her trademark 5- 10-minute routines like Bikini Body and Post-Holiday Fat Burn, which target specific body parts for visible results. Hot Body Year-Round will finally bring together Cassey's irresistible and inspiring personality, creative riffs on Pilates poses, and challenging sequences to the page. Because fitness goals differ throughout the calendar year–holiday eating and parties take a toll, while summer activities keep calories burning even outside the gym–the book is divided based on seasonal goals.
.

.

Dr. Breus delves into the science behind this sleep–weight-loss connection, explaining exactly how sleep boosts your metabolism, ignites fat burn, and decreases cravings and overall appetite, and he presents a realistic action plan to help you get your best sleep
THE SLEEP DOCTOR'S DIET PLAN
Lose Weight through Better Sleep
by Micheal Breus, Ph. D.
Rodale Press, May 2011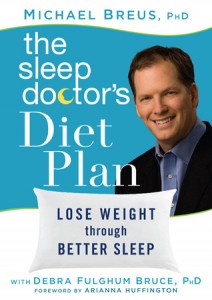 Losing weight while you sleep may sound too good to be true, but in fact the connection between inadequate sleep and weight gain (among a host of other negative medical results) has long been recognized by medical researchers. Turning this equation on its head, clinical psychologist and board-certified sleep expert Dr. Michael Breus shows that a good night's sleep will actually enable you to lose weight, especially if you have been chronically sleep deprived.
THE SLEEP DOCTOR'S DIET PLAN is designed to help any woman who has been frustrated by her inability to shed weight by giving her the tools to overcome the stress, poor habits, and environmental challenges that stand between her and adequate rest. If you are ready to stop tossing and turning night after night, if you are done downing coffee to conquer nagging fatigue, and if you have bounced from one diet to another in an effort to find one that really, finally helps you lose the pounds you want, THE SLEEP DOCTOR'S DIET PLAN has the information, advice, and practical strategies you need to get deep, revitalizing sleep—and achieve a slimmer, healthier body in the process.
.

.



Are you ready for the Bad Ass Body you've always wanted?
THE BAD ASS BODY DIET
by Christmas Abbott
William Morrow, May 2015
In THE BAD ASS BODY DIET, fitness celebrity Christmas Abbott will teach you how to attain the body of your dreams with a targeted eating strategy that will teach you how to choose foods that tone and define your softest bits (even declaring bacon a diet food!), while walking readers through her 12 Minutes of Christmas total-body workout plan that will whip glutes and hips, and everything else, into top shape.
As a formerly "skinny fat" woman who found her fitness calling through CrossFit while working as a civilian in Iraq, Christmas knows what real women need to get the butt and body of their dreams. In The Bad Ass Body Diet, Christmas will dispel the myth of the health benefits of a "pear shape" body, teach readers how to "spot-reduce" excess fat with targeted meal plans and recipes that make cellulite a distant memory, and galvanize all with a quick and simple workout plan that tones everything—from booty to total body. Unlike most diet and exercise books that assume the same goals for all readers, Christmas identifies the three types of dieters that she has discovered at her multiple gyms—Modifiers, Gainers and Maintainers—and tailors her approach to each set of goals for maximum results. Women have been led astray by a flat belly obsession for far too long, and Christmas will finally tackle this fitness myth to show that health, vitality and the body you've always wanted all start with a trim and tight tush.
Christmas Abbott is a CrossFit gym owner, model, Reebok spokesperson and fitness celebrity with over 250,000+ Facebook and 125,000+ Instagram followers.
——————————
Practical and proven tools for successfully escaping the most common diet traps for good
THE DIET TRAP SOLUTION
Train Your Brain to Lose Weight and Keep It Off for Good
by Judith S. Beck PhD, Deborah Beck Busis
HarperOne, April 2015
Most diet programs work at first. We lose a few pounds in a few weeks but then life happens and the bad habits and the weight return. This is where diets fail us and why THE DIET TRAP is an invaluable resource for losing and keeping the weight off good.
One of the primary misconceptions about weight loss is that, to succeed, the only thing you have to focus on is what you eat. Not true. An equally vital factor in successful weight loss—particularly for yo-yo dieters—is changing what we think. To consistently eat differently, we must learn to think differently. For example, stress, bad habits, social pressures, travel – all of these are a part of life and derail the majority of diets. We are not alone. Diets fail us, we don't fail at them. It is only by learning how to navigate these inevitable obstacles that we can have success, and keep the weight off.
In these pages, mother and daughter team Judith Beck and Deborah Beck Busis, who have successfully worked with thousands of clients, show readers how to think their way thin. In this practical and accessible guide, readers identify their specific diet traps, including emotional eating, social pressure, travel and eating out. By strengthening your "resistance muscle" and creating action plans to prepare for your personal triggers, losing weight becomes not only progressively easier but sustainable and even enjoyable.
With THE DIET TRAP SOLUTION, you have the power to overcome thoughts and behaviors that have been holding you back for years, allowing you to lose unwanted pounds and keep the weight off for life.
——————————
Healthy fats are the new low-carb
EAT MORE FAT, LOSE MORE WEIGHT
The Fat Solution to Shed Pounds, Reverse Chronic Illness, and Finally Feel Fantastic!
by Jonny Bowden, Ph.D., C.N.S., and Steven Masley, M.D
HarperOne, Spring 2016
Low-fat diets have made us fatter and sicker than ever, and eating fat has gotten a bad rap. But recently there has been a lot of buzz and research in the health world about the benefits of a higher fat diet. In fact, doctors and health practitioners, Paleo fanatics and trainers, plant-based researchers and vegans, and high-protein, low-sugar, and gluten-free experts all actually agree that the average dieter is eating way too little fat. When dieters stop swapping out butter, stop replacing red meat, and ditch the low-fat and no-fat diet foods, they lose more weight and reduce their risk of disease.
Eating more fat is the key to losing weight faster, reversing many everyday symptoms and chronic illnesses, and looking and feeling amazing. But how much fat is too much? What sources of fat are the healthiest? And how do you eat fat to burn fat? This is not your mother's Atkins. In EAT MORE FAT, LOSE MORE WEIGHT, a bestselling nutritionist and a bestselling physician will change how readers think about fat and offer readers three healthy weight loss solutions tailored to their specific needs—The Mediterranean Fat Solution, The Paleo Fat Solution, and The Ketosis Fat Solution—that will have them feeling, thinking, and looking better than they have in years. The right fats will address cravings. They will nourish brain and heart health. And they will reverse metabolic syndrome and increase weight loss.
Jonny Bowden, Ph.D, C.N.S. is a board certified nutritionist and nationally acclaimed author of The Great Cholesterol Myth, which has sold over 100000 copies, and 13 other books, which have sold more than an additional 800000 copies.
Steven Masley, M.D. is a renowned physician and the former medical director of the Pritikin Longevity Center. His recent book, The 30-Day Heart Tune-Up, has sold nearly 50,000 hardcovers in its first four months of publication.
——————————
The former Biggest Loser star and celebrity trainer presents a high intensity workout and eating plan that delivers big results in just 20 minutes a day
THE 20-MINUTE BODY:
20 Minutes, 20 Days, 20 Inches
by Brett Hoebel
HarperWave, February 2015
From his days as a trainer on The Biggest Loser, Bret Hoebel knows that when people log hours on a treadmill, they'll lose weight. But he also knows that most of his clients don't have the schedule or the desire to spend that much time at the gym. And the truth is: the number of minutes you spend working out isn't the key to weight loss: intensity is.
Time and again, Brett meets clients who've been making the same mistakes – not only are they focused on the clock, but they're also concentrating on fat burn and pounds lost as markers of success. And with a fat-first focus on losing weight, plateaus come quick and often. But it's not about fat, it's about muscle.
In The 20-Minute Body, Brett explains why the key to long term weight loss is building muscle. The more lean muscle your body has, the more calories your body will burn at rest. Metabolic muscle is the secret to fast metabolism. And all you need is 20 minutes a day to create it. Additionally, when you focus on inches, not pounds, you'll find that you fit into your clothes better and love the shape of your body. Weight is misleading – muscle weighs more than fat, but it takes up far less room. So throw away the scale and invest in a tape measure to track your success. The 20-Minute Body will help you lose 20 inches – from around your stomach, hips, thighs, and arms – in just 20 days.
All it takes is 20 minutes of exercise, paired with 20-minute meals that are focused on nutrient quality, not calorie counts. Brett offers readers sample meal plans and recipes for meals, snacks, and desserts the whole family will love – all of which can be thrown together in 20 minutes or less.
——————————
A guide to losing weight while looking and eating like a goddess
THE GREEK DIET
Classic Recipes From the Thai Home Kitchen
by Maria Loi, Sarah Toland
William Morrow, September 2014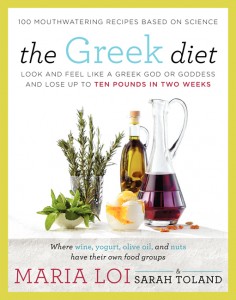 Science and sensuality meet to create THE ORIGINAL GREEK DIET, co-written by world-famous chef and the "Martha Stewart of Greece," Maria Loi, and health journalist and former Olympic athlete, Sarah Toland. The "Original Greek Diet" combines classic Mediterranean ingredients like olive oil, yogurt, and honey, turning them into delicious, healthy recipes that satisfy your soul and your palette. There is no starving, no long hours spent at the gym, and no restrictive plans that eliminate carbs, dairy, caffeine, or alcohol. You eat to enjoy yourself, just like the ancient Greek goddesses.
Structured around the 12 food pillars of the traditional Greek diet, the book provides 100 healthy, authentic Greek recipes for you to enjoy. Not only will you be eating delicious foods that are healthy and 100% unprocessed, you'll also enjoy knowing that new research shows that the Mediterranean diet is the healthiest food plan in the world, and is especially noted for its positive effects on heart health. The book includes tips on how to incorporate easy exercises and improved sleep – both metabolism boosters – into your Aphrodite lifestyle.
——————————
A book full of practical, easy ways to get skinny and stay that way
THE SKINNY JEANS DIET
Change Your Thinking, Change Your Eating, and Finally Fit into Your Pants!
by Lyssa Weiss
William Morrow Paberback, December 2014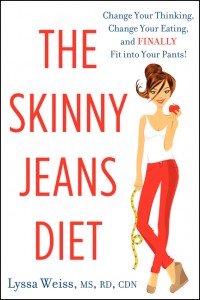 Fifteen years, fifty pounds, and four jean sizes ago, nutritionist Lyssa Weiss took control of her life for good, combining a lifetime of food struggles with an education in nutrition to create the amazing Skinny Jeans Diet. Lyssa specializes in emotional and compulsive eating, teaching women who have been on every diet imaginable that weight loss has little to do with calories and everything to do with strategies.
THE SKINNY JEANS DIET is a no-nonsense, back to basics, how-much-can-you-eat-and-still-fit-into-your-pants guide for women who want to break the destructive and demoralizing cycle of yo-yo dieting and discover the best strategies, tips and tricks for living thin – forever. The food plan is practical and calorie controlled, with food combinations that keep blood sugar levels stabilized so that you won't suffer from physical hunger. Above all, Skinny Jeans is a mindset. It's about showing up for your life 100 percent present, without food or weight distractions. It's about being the best version of you. And of course it's about wearing your favorite clothes… even skinny jeans!
.

.



The #1 New York Times bestselling author of Shred is back with a four week super-charged plan that brings the principles of Shred with twice the intensity
SUPER SHRED
The Big Results Diet: 4 Weeks, 20 Pounds, Lose it Faster!
by Ian K. Smith, M.D
St. Martin's Press, January 2014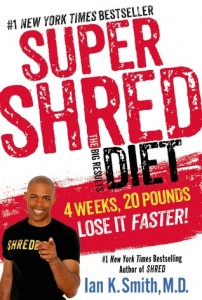 The diet that works faster and forever!
SUPER SHRED
Using the same principles—meal spacing, snacking, meal replacement and diet confusion—that made his SHRED a major #1 bestseller—Dr. Ian has developed what dieters told him they needed: a quick-acting plan that is safe and easy to follow at home, at work, or on the road.
SUPER SHRED is a program with four week-long cycles:
–Foundation, when you'll eat four meals and three snacks a day, start shedding pounds and set yourself up for success
–Accelerate, when you'll kick it up and speed up weight loss
–Shape, the toughest week in the program, and the one that will get your body back by keeping it guessing
–Tenacious, a final sprint that cements your improved eating habits and melts off those last stubborn pounds
The SHRED system never leaves you hungry. It's a completely new way to lose weight, stay slender, and feel fantastic about your body, mind and spirit!
Includes more than 50 all-new recipes for meal replacing smoothies and soups!
.