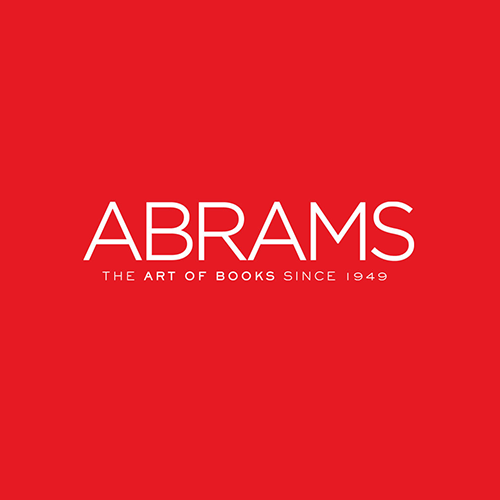 Two inspirational journals
IDEAS TO BE REALIZED / IDEAS TO BE WRITTEN
Abrams Noterie, February 2018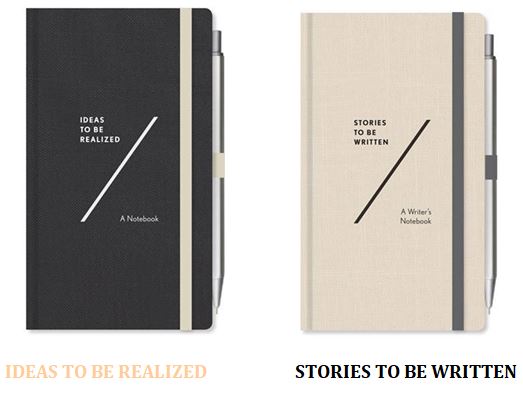 IDEAS TO BE REALIZED is a notebook for creative planners, designers, and dedicated note-takers. Jot down thoughts, sketch diagrams, outline projects, and more in this compact, lay-flat, cloth-covered journal. Interspersed among the blank gridded pages are quotes that touch on all aspects of imaginative thinking. Offering advice, witticisms, and quips on everything from the creative process to the struggles of brainstorming to the need for perseverance, this notebook is the perfect tool for anyone brimming with ideas that should one day be realized.
STORIES TO BE WRITTEN is a notebook for writers, by writers. Jot down everything from plot points to title ideas to character quirks and snippets of dialogue in this compact, lay-flat, cloth-covered notebook. Interspersed among the blank, lined pages are quotes that touch on all aspects of writing and being a writer. Offering advice, witticisms, and quips on everything from the creative process to the agonies of editing to the dream of publishing, this notebook is the perfect gift for anyone brimming with stories that should one day be written.

Improv quilting, in which quilt designs emerge organically as fabric is cut and stitched, is simple, popular, and fun 
EAST-MEETS-WEST QUILTS
Explore Improv with Japanese-Inspired Design
by Patricia Beleya
Abrams Books, October 2017
Expert quilter Patricia Belyea offers improv instruction and shares her appealing Quilt Manifesto of five simple rules. While providing quilters with a starting point, the fifth rule of the Manifesto, "Break any rule you like," opens the door to creative freedom. (However, the solid instructions allow even the rule-breakers to create beautiful quilts on the first try).
Fourteen projects combine authentic Japanese yukata cottons and contemporary fabrics; each is finished with bold hand-stitching. The quilt-making process is presented in detail, and each quilt shows the irresistible wabi-sabi influence of Japanese design. The sense of discovery in each project is inspiring and out of the ordinary.
Patricia Belyea is the founder of the Seattle-based company Okan Arts. She is a former graphic designer turned quilting professional, and an influencer with a strong presence in the quilt industry (she is a past president of the Contemporary QuiltArt Association). Belyea is a sought-after lecturer, teacher, and quilt journalist.

Come with us on a knitting journey!
JAPANESE STITCHES UNRAVELED
by Wendy Bernard
Abrams, May 2018
Japanese stitch patterns are eye-catching and much sought after by devotees, but before now, they often seemed out of reach, whether locked behind Japanese-language instructions or tangled up in difficult-to-decipher illustrations. Japanese Stitches Unraveled offers 150 rare patterns inspired by these elusive and intricate Japanese stitch designs, along with fully illustrated charts, familiar symbols, and clear instructions for every single stitch. Each stitch pattern receives Wendy Bernard's unique four-direction makeover—topdown, bottom-up, back-and-forth, and in-the-round. To showcase the knitting in action, Bernard also includes instructions for six garments as well as her famous formulas for knitting without a pattern.
Wendy Bernard is the author of "The Knitting All Around Stitch Dictionary", "Up, Down, All-Around Stitch Dictionary", and the "Custom Knits" series. Her popular blog, Knit and Tonic, has thousands of fans, and her knitwear patterns have been published everywhere, from Knitty and Stitch Diva Studios to Interweave Knits and Knitscene magazines. She teaches top-down knitting on Creativebug, Craftsy, and via her DVD series (Interweave).

Weave your way into our spring craft books with some tiny projects that really pop!
LOOME PARTY
by Vilasinee Bunnag
Abrams, March 2018
LOOME PARTY is a one-stop shop for learning how to use the Loome tool to make tiny, splendid projects using only your yarn stash. Learn the foundations of creating pom-poms, tassels, friendship bracelets, weavings, and cords galore with Vilasinee Bunnag, founder of Loome. Bunnag provides clear, step-by-step instructions and colorful photography that will teach you how to use the all-in-one tool (included in the book) to make mini masterpieces.
Just like knitting or crochet, you'll be able to hone your skills and create a style that's uniquely yours as you learn to work with the tool. Once you've got the hang of working with the tool, you'll learn how to change and combine these basic elements to make more than 20 bright and playful projects—each developed by a guest designer— for decorating, displaying, and wearing, including pom-pom gift toppers, woven bracelets, and tassel garlands. From a singular colorful pom-pom wrapped around a gift box to small weavings mounted on a mobile to tassel earrings for topping off a festive outfit, you can make a Loome creation for every occasion. Loome Party is a fun, thorough, and modern reference full of approachable how-to projects for readers of all ages.
Vilasinee Bunnag is the co-creator, designer, and creative director of Loome, a Brooklyn-based company that markets the Loome tool, an all-in-one fiber craft tool. She is an exuberant crafter, designer, and entrepreneur.

As makers, we tend to learn different stitches over time without thinking much about how they relate to one another. But when Natalie Chanin and her Alabama Chanin and The School of Making teams began to look at needlework closely, they realized all stitches are based on geometric grid systems—and by using grids as guides, they could make learning stitches, even seemingly elaborate ones, as easy as child's play
 THE GEOMETRY OF HAND-SEWING
By Natalie Chanin
Abrams, November 2017
In THE GEOMETRY OF HAND-SEWING, Chaninpresents their breakthrough method, featuring illustrated instructions (for both right- and left-handed stitchers) for more than 100 stitches—from the most basic straight and chain to the more fanciful feather and herringbone; photos of both right and wrong sides; and guidelines for modifying stitches to increase one's repertoire further. To simplify learning, the book also includes two plastic stitching cards die-cut with the grids on which every stitch in the book is based. These reusable cards can be stitched through for practicing ( just as children use lacing cards to learn to tie shoes) or used as stencils for transferring grids to fabric.
Natalie Chanin is the founder and creative director of Alabama Chanin and author of Alabama Stitch Book, Alabama Studio Style, Alabama Studio Sewing + Design, and Alabama Studio Sewing Patterns.

"Attention  DIY'ers: You Need Lena Corwin's Book!" ―Lucky magazine
LENA CORWIN'S MADE BY HAND:
A Collection of Projects to Print, Sew, Weave, Dye, Knit, or Otherwise Create
by Lena Corwin
Stewart, Tabori and Chang, October 2013
In 2009, tastemaker and bestselling author Lena Corwin turned the top floor of her Brooklyn brownstone into a studio and began hosting classes for local crafters. In Lena Corwin's Made by Hand, she re-creates and builds upon her popular workshop series in order to reach crafters in Brooklyn and beyond. For this "best of" collection, she has chosen expert teachers and her favorite projects: Jenny Gordy introduces us to knitted socks and elegantly sewn tops and dresses; Cal Patch teaches how to make a modern embroidery sampler as well as a braided rag rug; and Corwin herself presents her favorite screen-printing and stamping techniques. In total, there are 26 lessons/projects, all presented with step-by-step photos and illustrations.
Lena Corwin is the author of STC Craft's « Printing by Hand », the illustrator for STC Craft's « Kids Crochet » and « Kids Weaving », and the curator of an independent art and design publishing collective called Lines & Shapes. She has worked as a graphic and textile designer for Marithé + François Girbaud, Calvin Klein, and Jill Stuart, and has designed textiles and home goods for Anna Sui, Trina Turk, Rebecca Taylor, Target, and Urban Outfitters.

Your new mantra: rescue, restore, redecorate!
RESCUE, RESTORE, REDECORATE
by Amy Howard
Abrams, May 2018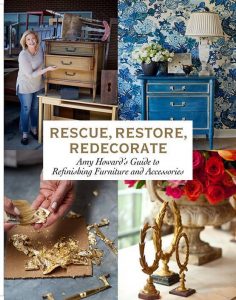 Whether you dream of restoring an heirloom to its former beauty, or just want to modernize a flea market treasure, Amy Howard has the design and refinishing secrets you need. Here are all the furniture finishing recipes, techniques, and tips that have made Howard's beloved classes sold-out success stories, and made Howard herself the go-to guru of refinishing and "use what you have" redecorating. Try your hand at unique painted and faux finishes, and experiment with gold leaf, distressing, and marvelous graining effects. Along the way, you will learn a treasure trove of techniques, as Howard shares before-and-after makeovers from her studio and offers impeccable step-by-step instruction in all that is needed to achieve each look. Presented for the first time in book form, here are all of Amy's secret recipes and refinishing tips for transforming tired furniture into stunning showpieces. You'll never look at a hand-me-downs the same way again. Whether the aim is to bring back a worn beauty or glorify, gild, or modernize an affordable ugly duckling, Rescue, Restore, Redecorate teaches readers trade secrets Amy Howard gathered in the course of a twenty-year career as the go-to furniture restoration and refinishing expert
Amy Howard is a designer, teacher, and driving force in the world of home furnishings. Her dedication to the mantra "rescue, restore, redecorate" is evident within the Amy Howard line of products. She is a regular contributor to FamilyCircle and Women's Day magazines, and is also launching a furniture collection with F. Schumacher in 2017.

An uniquely interactive watercolor how-to book that showcases a modern aesthetic
WATERCOLOR WORKSHOP
Learn to Paint in 100 Experiments
by Amy Howard
Abrams, February 2018
Watercolor is one of the most accessible and popular art mediums to explore. With Watercolor Workshop, a guided sketchbook, artist Sasha Prood brings a sense of freedom and fun to watercolor instruction, while still covering all the skills you need to get started. Through 100 different experiments, you'll learn traditional techniques like wet-on-dry, wet-on-wet, and flat washes, plus more creative applications like colorful ombrés, bloom textures, and using multimedia. Each experiment features step-by-step tutorials, beautifully painted examples, and space to practice directly in the sketchbook.
This workbook brings a sense of freedom and fun to watercolor instruction while still covering all the skills you need to get started. Printed on thick paper with a lie-flat binding, Watercolor Workshop is the ultimate guide to contemporary watercolor techniques.
Sasha Prood has a strong presence in the design world and has taught workshops at the School of Visual Arts (SVA), the Type Directors Club, TYPO Talks in Berlin, and more. She is very well-connected and established graphic design personality, Steven Heller (a personal mentor of hers and an Abrams author himself) wrote the forward to the book.

Need to challenge your creativity?
CRAFT A LIFE YOU LOVE
by Amy Tangerine
Abrams, April 2018

In CRAFT A LIFE YOU LOVE, readers will learn how to focus their creative energy and make things (and make things happen) by implementing small—yet powerful— changes in their everyday lives. In this memoir and hardworking handbook, creativity and craft maven Amy Tangerine, shows readers how to find their flow, maintain a positive mindset, and cultivate a rich and fulfilling life by focusing on what truly matters. Chapters explore how to craft the soul, craft the right mindset, craft the right environment, craft good habits, rediscover your creative mojo, and maintain momentum, with each section offering exercises for taking your creative practice to the next level. For anyone who has felt disconnected from their creativity or has had trouble saving a space for their passions, Craft a Life You Love will teach you how to make time for creativity each and every day.
Amy Tangerine teaches creative workshops all over the world. She has partnered with companies including Disney, Facebook, Target, Sanrio, and more, and she has a scrapbook line with American Crafts. She teaches online at Craftsy and Brit + Co. You can see more of her work at amytangerine. com.

Paring down, focusing on quality, and enjoying craft's therapeutic aspects are all trends in the craft world right now
SLOW KNITTING
A Journey from Sheep to Skein to Stitch
by Hannah Thiessen
Abrams, October 2017
Like the "slow food" movement, Slow Knitting encourages knitters to step back, pare down, and celebrate the craftsmanship of their work. In five chapters centered around the tenets of slow knit¬ting—sourcing carefully, making thoughtfully, thinking environmentally, experimenting fearlessly, and exploring openly—Hannah Thiessen challenges knitters of all skill levels to view their practice in a new way. Each chapter contains explorations of fiber types; profiles of well-known yarn types, makers, and yarn suppliers; and garment patterns inspired by the featured fibers. With contributions from knitting superstars Norah Gaughan, Bristol Ivy, and many others, Slow Knitting proposes an approach to knitting that is both minimalist and all-encompassing, and emphasizes what makes knitting a meditation, a passion, and a unique necessity.
Hannah Thiessen is a freelance creative and social media marketing consultant with a specialty in yarn and knitting-related business. Having worked with companies like Malabrigo Yarns, Bare Naked Wools, and Shibui Knits, Hannah cares deeply about wool: where and how it is made into yarn, and what it becomes in the hands of the knitter. She has dabbled in various textile-related crafts from quilting and garment-making, to spinning her own yarns, knitting, and weaving.
Designed to be gender neutral, CARVE is the perfect response to the growing trend of mindful crafts for both men and women that offer an excuse to slow down and enjoy
CARVE:
A Simple Guide to Whittling
by Melanie Abrantes
Clarkson Potter Hardcover, August 2017
Norwegian Wood meets How to Tie a Tie in this irresistible gift for DIY enthusiasts. Using just a tool or two (a pocketknife and a gouge), readers will learn how to whittle 12 small objects that take just a few hours to finish—and in the process carve out a little peace and quiet for themselves. CARVE is an accessible guide to a hobby made for unplugging and connecting with the outdoors. Beautiful lifestyle and how-to photographs inspire readers to carve simple projects that include a comb, catch-all tray, camping fork and knife, air plant hanger, pair of dice, and more. Woodworker Melanie Abrantes also includes information on choosing the right knife and wood and tips on personalizing and maintaining a finished piece with staining, burning, monogramming, and more.
Product designer and maker Melanie Abrantes runs her own wooden spoon carving workshops in Oakland and sells her designs in small shops and retail stores nationwide, including Urban Outfitters and West Elm. Here site can be viewed here. She's been featured in Martha Stewart Living, Anthology, Domino, Dwell, and Bon Appétit.

Craft meets home decor in this gorgeous lifestyle book featuring 50-plus handmade projects for every room in the home
A WELL-CRAFTED HOME
by Janet Crowther
Clarkson Potter, September 2017
A WELL-CRAFTED HOME showcases beautifully styled rooms with instructions for crafting the sophisticated objects shown, from a sewn leather pillow and a painted tray for the bedroom to a pendant lamp and a large-scale print for the living room to a wooden planter and tea towels for the kitchen. Favoring timeless, high-quality designs over kitsch, the projects in this book are for the discerning DIY-er looking to add unique items to their home that will stand the test of time. The gorgeous photography throughout make this as much an inspirational lifestyle book as it is a practical guide. The book is divided into sections on the entrayway, living room, kitchen, dining room, bedroom, closet, bathroom, and outdoor space with projects perfect for all levels of crafters.
Janet Crowther is the founder of For the Makers, an online craft destination that provides the materials and instructions for creating projects for the home. For the Makers has created craft kits for Anthropologie, Birchbox, and 100 Layer Cake, has been featured in Martha Stewart Living, New York magazine, and on Design*Sponge. Janet is also the coauthor of "Make a Statement" (Chronicle Books, 2015), a DIY statement jewelry book.

This easy gardening book shows renters and homeowners alike how they can create their own spot of green no matter their skill level, space, or quality of light
HOW TO WINDOW BOX:
Small-Space Plants to Grow Indoors or Out
by Chantal Aida Gordon and Ryan Benoit
Clarkson Potter, February 2018
With step-by-step photography for each project, HOW TO WINDOW BOX shows readers how to create a range of mini-gardens from succulents to veggies to herbs and also showcases a variety of full sun- and shade-loving options. This is not your grandmother's houseplant book—the authors write the popular gardening blog The Horticult and have filled this book with hip plants and millennial-friendly designs. Bright photography and a thorough introduction to soil, watering, choosing a window box (or building one from scratch), and plant types make this great for anyone who's keen to start gardening.
Chantal Aida Gordon and Ryan Benoit are the founders of The Horticult, a gardening and lifestyle site that Better Homes and Gardens named the best gardening blog of 2015. Previously, Gordon was a writer and editor at Vogue and NBC Universal; she also has bylines in Zagat and the New York Times. An engineer, photographer, and founder of Ryan Benoit Design, Benoit builds modern furniture and outdoor planters.

One of Martha's most intimate books ever, and the authoritative advice included will make this a must-have for every gardener or flower enthusiast
MARTHA'S FLOWERS:
The Definitive Guide to Growing, Gathering, and Arranging Exquisite Blooms
by Martha Stewart
Clarkson Potter, February 2018
MARTHA'S FLOWERS offers a rare glimpse into Martha Stewart's personal gardens, featuring her very favorite blooms and including everything you need to know from cultivation to display. This gorgeous book includes instructions for successfully growing flowers and arranging them along with practical tips, foolproof techniques, and plenty of inspiration from Martha's own homes. Gardening has long been a favorite pastime of Martha Stewart—she has owned, loved, and developed six gardens since first learning the joys of gardening from her father. In MARTHA'S FLOWERS, she brings you into her personal gardens, walking them through rows and rows of  tulips, daffodils, peonies, poppies, hydrangeas, dahlias, and more, while sharing stories of what these flowers mean to her. She also invites Kevin Sharkey, a long-time Martha Stewart Living editor and dear friend, to teach how to beautifully arrange these flowers yourself. In the back of the book, she includes a helpful, hardworking list of tools and vessels that are good to have, information on how to plan a cutting garden, and a tutorial on forcing branches.
Martha Stewart is America's most trusted lifestyle expert and teacher and the author of more than 80 books on cooking, entertaining, crafts, homekeeping, gardens, weddings, and decorating. She has a robust personal social media presence with more than 3 million twitter followers and 95,000 Instagram followers.

An inspiring and practical guide to crafting incredibly realistic and artful crepe paper flowers for arrangements, décor, art, wearables and more
THE FINE ART OF PAPER FLOWERS:
A Guide to Making Beautiful and Lifelike Botanicals
by Tiffanie Turner
Watson-Guptill, August 2017
Paper flowers continue to be a popular trend in the art and craft space, and paper artist Tiffanie Turner is widely admired for her beautiful and lifelike creations, which she models on live flowers to achieve a natural look rarely seen in crafting books. In this strikingly packaged, elevated guide Turner instructs readers on how to create over 30 unique paper flowers at home, including both small and large designs. Step-by-step instructions, which are as lovely as they are informative, and sections on special techniques like candy striping and creating natural looking imperfections make this an incredible resource for crafters looking for their next show-stopping project.
Tiffanie Turner is an artist, licensed architect, and a botanical painter who explores nature and botany in extremely large and sometimes very small scales, in paper. She was the May 2016 artist in residence at San Francisco's de Young Museum. Her work has been featured in O magazine, Better Homes & Gardens, American Craft and California Style magazines and in the recently published book "The Paper Playhouse" by Katrina Rodabough. She has been featured on the Martha Stewart Living blog, Poppytalk, Design*Sponge, Design Crush, Apartment Therapy, The Jealous Curator, Williams-Sonoma Taste blog, Refinery 29, and others.
Following the success of Ami Ami Dogs, Ami Ami Dogs 2 and Ami Ami Kittens comes Mitsuki Hoshi's fourth installment in the amigurumi series, Super Easy Amigurumi
SUPER EASY AMIGURUMI:
Crochet Cute Animals
by Mitsuki Hoshi
Harper Design, August 2017
Amigurumi, which means knitted stuffed toy in Japanese, is the art of crocheting stuffed animals. The technique results in animals with large heads and small bodies, upholding the cute aesthetic of amigurumi animals.
Complete with step-by-step instructional text, crochet charts, illustrations, and photographs of finished characters, SUPER EASY AMIGURUMI will keep crocheters entertained for days. Beginners can learn the most basic crochet techniques with the book's first four animals, the chick, chicken, parakeet and penguin. Each increasing in complexity, these first four animals feature clear and easy step-by-step photographs that demonstrate the fundamental crochet skills and guide you in reading instructional crochet charts.
Starting off with basic crochet techniques for beginners and developing into more challenging patterns for experts, SUPER EASY AMIGURUMI is perfect for crocheters of any level!

Animals Included: Chick, Chicken , Parakeet, Penguin, Panda, Frog, Pig, Rabbit, Mouse, Bear 
Mitsuki Hoshi is a dedicated Amigurumi designer and has published seven books on Amigurumi and knitting, including Ami Ami Dogs and Ami Ami Dogs 2. She is also the author of The Night Before Christmas in Crochet and ABC Crochet. Her cute designs swiftly and widely gained popularity in the craft world. You can see her creations on her website (http://hoshi-mitsuki.com/).
A brilliant and effective way to calm kids and avoid conflict using activities for sensory play and focus as effective parenting tools for all children
THE SUPERKIDS ACTIVITY GUIDE TO CONQUERING EVERY DAY
Awesome Games and Crafts to Master Your Moods, Boost Focus, Hack Mealtimes and Help Grownups Understand Why You Do the Things You Do
by Dayna Abraham
Page Street Publishing, August 2017
With this unique kids' activity book, parents can finally stop fighting their kids and inspire them to actually want to get dressed in the morning, brush their teeth, eat their dinner, finish their homework, clean their room and sit still in the car. Dayna Abraham, a certified child educator, was successfully using sensory activities with her son who has Sensory Processing Disorder when she discovered that they also made a difference in her other children who didn't have the disorder. She now shares 101 of the best sensory activities to help all kids succeed during times of the day when they have the most trouble focusing and being patient, whether it's getting out the door on time in the morning or peacefully eating a meal with their family at a restaurant. These activities are lifesavers to parents and caretakers, as they engage kids' senses in a unique way that helps the kids remain calm and focus on the task at hand. Example activities and useful crafts include: 2-Ingredient Focus Dough to help kids focus on homework, Blindfold Taste Tests and Moody Meals to help them try new foods, DIY Worry Stones to help them battle separation anxiety at school or daycare, and Rainbow Sensory Rug to help them wind down at the end of the day. The book is written to kids in a fun superhero theme that encourages and helps them let their true awesomeness shine all day long!
Dayna Abraham is a certified early childhood teacher turned homeschooling mom of three. She's the creator of the kids' activity blog Lemon Lime Adventures, which has an audience of nearly 85,000 followers on Facebook. As a stay-at-home mom, she also supports her oldest son who has Sensory Processing Disorder.

The ultimate in designer landscaping projects for boosting your home's value
BIG IMPACT LANDSCAPING
28 DIY Projects You Can Do on a Budget to Beautify and Add Value to Your Home
by Sara Bendrick
Page Street Publishing, March 2017
If you've ever looked at the weed-filled expanse that passes for your backyard and wondered why your family never uses it, then this book is for you. Sara Bendrick, host of I Hate My Yard! and Build It Like Bendrick, addresses the most common homeowner requests for affordable ways to bring privacy, shade, dining areas, fire features and manageable plantings into their yards to increase their enjoyment of outdoor spaces and increase the value of their home. With 28 unique projects featuring step-by-step instructions and photos, Sara shows you how to:
•             Assemble a fireplace out of prefab concrete modules
•             Install a stone patio with a pebble mosaic focal point
•             Build an overhead structure to provide shade and the feeling of an outdoor room
•             Make a privacy screening wall that lets in light and provides a beautiful backdrop
•             Create a maintenance-free dry creek bed with a footbridge that will wow your neighbors
•             Construct a retaining wall from practically free recycled materials
•             Add a bocce court that will return fun and games to your backyard
Get the most out of your property and expand your living space while enjoying more time outdoors with Big Impact Landscaping as your guide.
Sara Bendrick is a licensed landscape designer/contractor and host of the DIY Network's "I Hate My Yard!" She has her own design and construction business, Sarita Landscape Design, based in San Diego, California. Sara has been featured in numerous magazines and media outlets and is a frequent guest speaker on home improvement shows, where she dishes out advice to DIYers and landscape enthusiasts alike. Sara is currently filming a new pilot for the DIY Network.

Use local plants and flowers to make breathtaking vase arrangements, platters and garlands that show the wild and rustic beauty of nature
FORAGED FLOWER ARRANGING
A Step-by-Step Guide to Creating Stunning Arrangements from Local, Wild Plants
by Rebekah Clark Moody
Page Street Publishing, April 2017
Floral designer Rebekah Clark Moody shares more than 40 new ways to use the natural beauty of your backyard or neighborhood to enhance and brighten any room in your home. Foraging for local, wild plants is easy and free, allowing you to avoid the expensive, corporate cut-flower industry. Plus, it gets you and your family outside exploring nature together. Use these tutorials to craft commonly found blooms, branches and greens into a gorgeous arrangement that will breathe fresh life into your home. Adorn an end table or bookshelf with a sweet springtime arrangement of blooming dogwood and forsythia. Grace your dining table with a centerpiece dancing with honeysuckle. Or enhance your entryway with a large, stunning display of colorful autumn leaves and wild roses.
The tutorials show how to create each arrangement step by step, along with tips and advice on how to make the arrangements your own, regardless of where you live and what's available or not. With Foraged Flower Arranging you can have fun, inspire your creativity and wow your friends and family with gorgeous floral décor all year long. 
Rebekah Clark Moody is a floral designer, artist and founder of the event and design company Forage & Fleur, based in Atlanta, Georgia. Her floral arrangements are heavily inspired by the natural curves, shapes and aesthetics of nature. She has traveled around the world arranging flowers for clients and events, and her work has been featured in many publications and websites, including The Knot, Utterly Engaged and Style Me Pretty.

Have a blast building new LEGO® creations that crash, crumble, catch on fire and make you laugh
EPIC LEGO ADVENTURES WITH BRICKS YOU ALREADY HAVE
by Sarah Dees
Page Street Publishing, October 2017
Gather up your LEGO® bricks and get ready for a wild and fun adventure! Sarah Dees went all out with this new collection of crazy-cool creations you can build at home with bricks you already have. What's special about this book is that it's both a storybook and a project book. Follow along the epic journeys of fascinating characters and the silly things they do. Then learn how to build each element of the scenes and characters with step-by-step photographs and instructions, even how to make them look damaged like they get in the pictures. The stories kick off hours of adventurous playtime with all-new, epic space ships, off-road vehicles, mysterious ancient palace ruins, jet skis, cute animals, creepy mutant bugs and more! Build and play along with three clumsy aliens living on the moon with their space blaster that's constantly malfunctioning and the astronauts who become their accidental neighbors after a crash landing. In another chapter, join a group of kids who transport dinosaurs to their modern lives with a time machine they find (and you build). You'll be rolling on the floor laughing about what crazy mischief those dinosaurs get into! You and your family will have so much fun building these awesome toys and reading the stories over and over again, you'll never want to leave LEGO® world.
Sarah Dees is the author of the bestselling book "Awesome LEGO® Creations with Bricks You Already Have" (more than 50,000 copies in print!). She's also the mom behind the kids activity blog Frugal Fun for Boys and Girls.

These amazingly simple step-by-step tutorials inspire crafters to decorate their lives with brightly colored and boldly textured flowers that never die
BOLD & BEAUTIFUL PAPER FLOWERS
More Than 50 Easy Paper Blooms and Gorgeous Arrangements You Can Make at Home
by Chantal Larocque
Page Street Publishing, October 2017
Chantal Larocque's paper flower designs have garnered international attention—you can find her blooms in Madison Avenue storefronts, on fashion designer clothing lines, in wedding magazines around the world and at soirees hosted by celebrities such as Lauren Conrad and Ali Larter. With this book, Chantal reveals her coveted secrets so you can easily and affordably create the same dazzling blooms for your home, office, wedding or other special event. Chantal's unique use of cardstock not only makes the flowers easy to craft, but it also gives them her signature bold and full look that makes a statement wherever the blooms are displayed.
You'll learn to make popular flowers such as the peony, rose, dahlia, daisy and succulent, plus Chantal's imaginative designs and large-scale backdrop flowers. Step-by-step photos and templates for every flower and leaf ensure that you can follow along smoothly and enjoy the creative process. Within the pages of Bold & Beautiful Paper Flowers, discover a colorful new craft and the joy of creating these delightful works of art for yourself and loved ones. 
Chantal Larocque is a paper flower artist and the owner of the custom floral studio Paper & Peony. With an ever-growing list of clientele through her website and Etsy shop, she creates arrangements for weddings, celebrity events, special occasions, art displays and more. Her work has been featured in Style Me Pretty, the Perfect Palette and countless international publications.

Simple lettering designs and techniques and inspiring motivations teach readers a new creative skill in a way that helps them relieve stress
HAND LETTERING FOR RELAXATION
An Inspirational Workbook for Creating Beautiful Lettered Art
by Amy Latta
Page Street Publishing, July 2017
Hand Lettering for Relaxation presents 46 beautiful, whimsical and fun hand lettering techniques based on motivational themes. You will love the opportunity to learn the creative art of hand lettering in a way that inspires you and helps you relax as you practice.
The workbook is divided into step-by-step workshops, each designed to teach you a new skill related to hand lettering. Learn how to create a lovely brush-lettered look with easy, no-fail faux calligraphy. Then add pretty embellishments such as vines, roses, banners, ribbons, swirls and feathers that take your designs to the next level. You'll also get a beginner's guide to real brush lettering, plus fun print fonts and ways to highlight, shadow or emboss your words.
With plenty of practice space and a page to draw your own final design, you'll gain enough proficiency to proudly share your lettered art on social media, make personalized gifts and even decorate your home.  No matter how you use it, this book is sure to help you relax, enjoy your creative journey and make your life more beautiful wherever you are. 
Amy Latta is an artist, hand lettering designer and the founder of the blog One Artsy Mama, where she shares honest inspiration for everyday life. Her original hand-lettered designs have been featured nationally in Starbucks and GAP stores. You can also find her designs on apparel and home décor in her online shop Coffee and Tee Designs. She was recently chosen as The Craftys' "Best Craft Blogger."

Epic homemade bath bombs, soaps and lotions in fun shapes and designs from alien hand soap to wizard potion bubble baths make kids' baths fun and easy
ADORKABLE BUBBLE BATH CRAFTS
The Geek's DIY Guide to 50 Nerdy Soaps, Suds, Bath Bombs and other Curios that Entertain Your Kids in the Tub
by Brittanie Pyper
Page Street Publishing, June 2017
Ready for some good, clean fun? Kids can have a blast making epic homemade bath products everyone will enjoy. Themed around today's most popular and nerdy characters, you can create boredom-busting bath time concoctions from products around your house that will keep your kids entertained in the tub. The projects are easily created using ingredients like baking soda, cornstarch, Epsom salt, essential oils, food coloring, glycerin soap and various molds, and the whole family will have fun making these crafts together.
Boys and girls can get squeaky, geeky clean with Monster Egg Bath Bombs, Unicorn Poop Sugar Scrub and Alien Blaster paints. There's also Ice Queen Lotion Bars, Zombie Repellent Spray and Eyeball Lip Balm for after the bath, too! You can have fun with these crafts in your own home and make great gifts for all your friends.
Make bath time awesome for kids of all ages with ADORKABLE BUBBLE BATH CRAFTS.
Brittanie Pyper is the founder of Simplistically Living, a craft and recipe blog.