Après l'annonce en 2017 de l'acquisition des droits d'adaptation du roman de Janice Lee par Blossom Films, la société de production de Nicole Kidman, Amazon à son tour a acheté cette série, dont le casting n'a pas encore été dévoilé. Blossom Films a déjà produit la série à succès « Big Little Lies » sur HBO.
Les droits pour la langue française sont toujours disponibles.
Atmospheric, moving, and utterly compelling
THE EXPATRIATES
by Janice Y.K. Lee
Viking, January 2016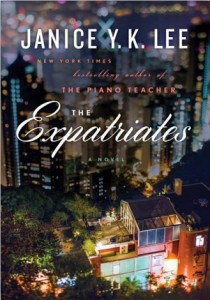 In the stunning follow-up to her acclaimed first novel, Janice Lee delves into the lives of three very different women living in the intimate expatriate community of Hong Kong in this transporting novel about motherhood, marriage, and the elusive nature of happiness. Mercy, a young KoreanAmerican and recent Columbia University graduate, is adrift, undone after a terrible incident in her recent past. Hilary, a lonely, wealthy housewife, is haunted by her struggle to have a child, something she believes could save her foundering marriage. Meanwhile, Margaret, once a happily married mother of three, takes every opportunity to escape from her life in the wake of a shattering loss. As each woman struggles with her own demons, their lives collide in ways that have irreversible consequences for them all.
Lee's debut novel, THE PIANO TEACHER, has been published in 26 territories.