« Alex Beer, the new exciting star in the Austrian crime story sky. » Kronen Zeitung

DER ZWEITE REITER/DIE ROTE FRAU/DER DUNKLE BOTE
by Alex beer
Blanvalet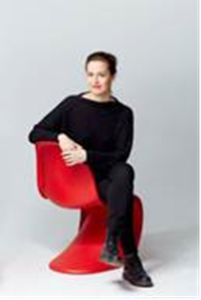 © Ian Ehm
Alex Beer, born in Bregenz, studied archaeology and lives in Vienna. The Second Rider, her first book featuring police agent August Emmerich, was awarded the Leo Perutz Prize and received enthusiastic reviews. After The Red Woman, which was also highly acclaimed, Beer has now published her third crime story featuring investigator August Emmerich. She was also nominated for the Viktor Crime Award initiated by Sebastian Fitzek.
DER ZWEITE REITER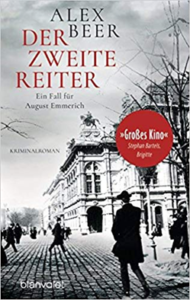 Crime novel, 384 pages, Limes, March 2017
Vienna, shortly after the end of WW I: In the sinister atmosphere of this formerly splendid city, with hunger and destitution reigning, police agent August Emmerich discovers the body of a man who allegedly committed suicide. But August has his doubts, and starts investigating on his own account.
• 13,000 copies sold
• Rights sold to: Italy (Edizioni E/O), US/World Engl. (Europa Editions)
• Sinister and melancholic like Graham Greene's The Third Man
• Winner of the Leo-Perutz-Prize 2017
"Beer fans out society, skilfully making time into something vivid and putting life into the characters … A historical gap has been filled – and excellently so." Die Welt
DIE ROT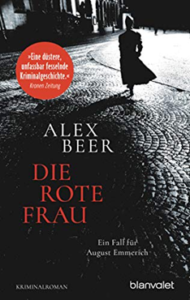 E FRAU
Vienna 1920: While the city is struggling with the aftermath of the war, August Emmerich is at last transferred to the Health and Life department. Yet while his colleagues there are busy with the spectacular murder case of the popular city councillor Richard Fürst, Emmerich and his assistant Ferdinand Winter have to play nanny to the famous actress Rita Haidrich, who is in fear for her life. While on the job, however, they not only discover a dubious connection with Fürst but also get on the tracks of a perfidious murder conspiracy reaching up to the highest circles, and Rita is to be the next victim … « Alex Beer has once again done her research precisely and then seamlessly merged fiction and facts. » FAZ « A crime novel in the best sense of the word: suspenseful, intricate, inscrutable. […] A story that will absolutely overwhelm you. » 5plus Magazin « Beer shines again with her research […] August Emmerich's new case is even better than his first. » ORF FM4
DER DUNKLE BOTE
« This is what crime literature is about. » ORF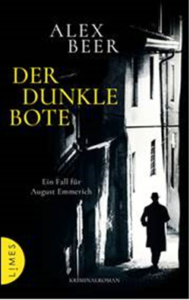 Vienna, November 1920: An unexpected cold spell has destroyed the crops, one man in three is out of a job, and organised crime is booming. But the murder case that has shaken the city surpasses anything ever seen before: a body has been viciously mutilated and is found covered in a layer of ice. Shortly afterwards, a letter claiming responsibility appears.
Detective inspector August Emmerich and his assistant, Ferdinand Winter, investigate – and that is not the only mystery they have to solve, for they still have not tracked down Xaver Koch, the man who has abducted Emmerich's life partner and has turned out to be a dangerous opponent…