A spectacularly inventive debut novel that reinvents the tall tale for our times. "Cuyahoga defies all modest description…[it] is ten feet tall if it's an inch, and it's a ramshackle joy from start to finish"—Brian Phillips, author of Impossible Owls
CUYAHOGA
by Pete Beatty
Scribner, October 2020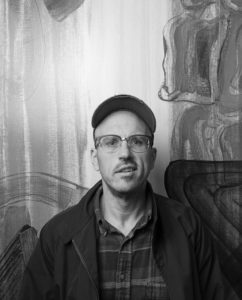 Big Son is what you call a spirit of the times—the times being 1837. Behind his broad shoulders, shining hair, and chuch-organ laugh, Big Son practically made Ohio City all by himself. The feats of this frontier superhero have earned him wonder and whiskey toasts but very little in the way of government dollars. And without money, Big cannot become an honest husband to his beloved Cloe (who might not want to be his honest wife). In pursuit of a steady wage, our hero hits the (dirt) streets of Ohio City and Cleveland. These two cities are locked in a fierce fight to become the first great metropolis of the West. Their rivalry has come to a boil over the building of a bridge across the Cuyahoga River – and Big stumbles right into the kettle. The ensuing misadventure involves elderly terrorists, infrastructure collapse, steamboat races, dental hygiene, wild pigs and several ruined weddings.
Narrating this picaresque is Medium Son, Meed to acquaintances – apprentice coffin maker, almanac author, orphan, and the younger brother of Big. Meed finds himself swept into the tumultuous events too, and he is forced to choose between brotherly love and his own shadowed sense of self. His uncanny voice—plain but profound, colloquial but surprisingly poetic—elevates a slapstick frontier tale into a screwball origin myth for the Rust Belt by evoking the Greek classics, mining the best of recent lit's vernacular-ized canon, from Lincoln in the Bardo, The Sisters Brothers, The Luminaries, or a Coen brothers prologue, and the adventures of Charles Portis.
Pete Beatty has worked at the University of Chicago Press, Bloomsbury, and many other places, including a driving range behind a Dairy Queen. He has taught at Kent State University and the University of Alabama. His writing has appeared in Vulture, Vice Sports, GQ.com, Deadspin, Baseball Prospectus, Belt Magazine, Cleveland Scene, Prairie Schooner and elsewhere. CUYAHOGA is his first book. He lives in Tuscaloosa, Alabama with his wife and their two cats.