An engrossing, deeply unsettling and finally uplifting Nigerian family saga.
THE GLASSHOUSE
by Chinenye Emezie
Penguin South Africa, September 2021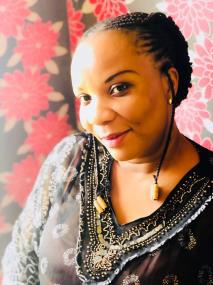 Let me tell you a story. It's about a war. This war is not the type fought with guns and machetes. It is a family type. A silent war. The type fought in the heart. It began long before I was formed.
Udonwa's family is at war – a war of relationships, played out under the tyranny of a monster dad. Twelve-year-old Udonwa has a peculiar love of her father, Reverend Leonard Ilechukwu, who favours her but beats his wife and his other children. She sees his good side: after all, he pays the school fees in advance, and tells her that she, named 'the peaceful child', is the one most likely to become a doctor in the family. But luck doesn't last forever. When Udonwa's eldest sister Adaora, just married, suddenly takes her from their family compound in Iruama to live with her in Awka, Udonwa experiences violence first-hand. Years later, while home on holiday from the University of Lagos, she overhears a secret that shakes her life to the core and shatters the dynamics of her family. No longer the person she thought she was, Udonwa launches into a period of extreme change, and parts of her life spiral into chaos. Later, more pieces of the sinister picture emerge, and the young woman finds herself torn between her love for her father and an underlying need to free herself.
Chinenye Emezie studied creative writing at the University of the Witwatersrand, South Africa, and has a bachelor's degree in public administration. Her short stories have appeared in anthologies and literary journals such as Africa Book Club, Kalahari Review and Book Lovers Hangout. Chinenye is an alumna of the Hedgebrook/Vortex Writers Workshop. In 2018, her award-winning short story Glass House was selected as a reading text for the first- and second-year classes of the department of Dramatic Arts at the University of the Witwatersrand.