How do you find yourself without losing your family? A hilarious, heartwarming memoir about growing up, breaking the rules, negotiating culture, and becoming yourself in an Egyptian Muslim family, from a new Australian voice.
MUDDY PEOPLE: A Memoir
by Sara El Sayed
Black Inc. (Australia), August 2021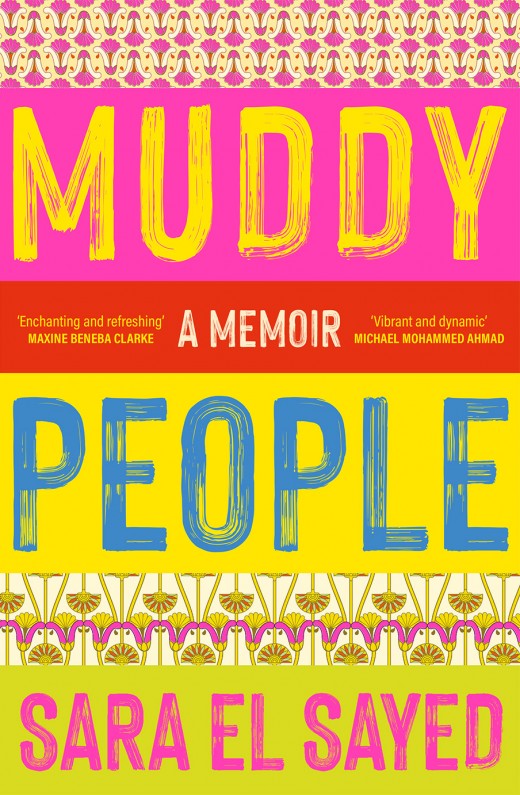 Soos is coming of age in a household with a lot of rules. No bikinis, despite the Queensland heat. No boys, unless he's Muslim. And no life insurance, not even when her father gets cancer. Soos is trying to balance her parents' strict decrees with having friendships, crushes and the freedom to develop her own values. With each rule Soos comes up against, she is forced to choose between doing what her parents say is right and following her instincts. When her family falls apart, she comes to see her parents as flawed, their morals based on a muddy logic. But she will also learn that they are her strongest defenders.
"With elegant lyricism, compelling urgency and a dark sense of humour, Muddy People by Sara El Sayed is an impressive debut memoir … El Sayed's coming to voice reflects her journey of self-realisation, of understanding what it means to be a migrant millennial." —Books+Publishing
Sara El Sayed was born in Alexandria, Egypt. She has a Master of Fine Arts and works at Queensland University of Technology. Her work features in the anthologies Growing Up African in Australia and Arab, Australian, Other, among other places. She is a recipient of a Queensland Writers Fellowship and was a finalist for the 2020 Queensland Premier's Young Writers and Publishers Award. MUDDY PEOPLE is her first book.