There is so much beauty in telling your own story.
THE FOREVER JOURNAL
by Ashley Sirah Chea
Clarkson Potter, April 2024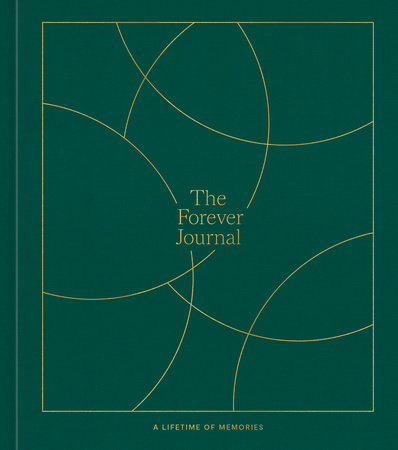 After author and lifestyle blogger Ashley Sirah Chea's sister passed away, she discovered that her young nephew became increasingly curious about the mother that he never got to know. Though she shared her sister's stories with him to the best of her ability, she was constantly aware that he would never get to hear them in his mother's own words. This experience inspired her to create THE FOREVER JOURNAL, a beautiful opportunity for parents and grandparents to write their own legacy and offer their families connection and comfort for years to come.
Through a series of prompts, parents will capture the stories of their lives, sharing memories and advice about growing up, finding love, nurturing friendships, becoming a parent, figuring out a career path, and so much more. With gorgeous illustrations, space to add photographs and letters, and a gussetted pocket to include even more memories, THE FOREVER JOURNAL is a written memento that families can cherish generation after generation.
Ashley Sirah Chea is a writer, former professional ballerina, and mother whose life has always prioritized the arts. With the success of her debut self-published children's book BEAUTIFUL BEAUTIFUL ME, Ashley looks forward to creating more books that encourage a love of self, others, and community.