Cliquez ici pour accéder à la page de notre backlist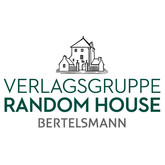 Cliquez ici pour télécharger la dernière liste Reference de Bertelsmann-Random House
An enlightening guide through the labyrinth of the state of our minds
BIN ICH PSYCHO… ODER GHET DAS VON ALLEINE WEG?
(Am I Psycho… Or Will it Go Away on its Own?)
by Josef Aldenhoff
C. Bertelsmann, April 2014
The statistics paint a clear picture: more and more people are suffering from psychological problems, and instead of ignoring the symptoms and hoping that they'll go away of their own accord, the people concerned are increasingly looking for professional help.
Am I psycho? Why do I feel this way? Should I go for treatment – and if so, what possibilities are open to me? Or are my feelings a perfectly normal reaction to certain events and experiences? Psychiatrist, psychotherapist and neurobiologist Josef Aldenhoff notices time and time again how little patients know about the basic reactions of the soul – and how little faith people have in these reactions.
In his guide through the labyrinth of our souls, Josef Aldenhoff explains feelings that can turn into depression, addiction, panic or traumas; he conveys faith in the self-healing powers of our minds and encourages us to take a more relaxed view of our state of mind.
Josef Aldenhoff completed training in neurobiology, psychiatry and psychotherapy. After various stints in Germany and the USA he was appointed professor and medical director in Kiel in 1995. He now works as a therapist, author and consultant.

The guide to prosperity, health, and joy in life

WILLKOMMEN IM REICH DER FÜLLE
(Welcome to the Realm of Abundance)
by Robert Betz
Heyne Spiritualität und Esoterik, April 2015
Everything we need for a happy existence is actually already within us. Yet something always seems to be not quite right – in career, relationship, health, finance, or some other core area of life.
Robert Betz shows how we can transform such conditions of defect or deficiency – and create and enjoy success, abundance, and fulfilment. He addresses not only the mental aspects of this, but also in particular the emotional and spiritual ones as well. And these have to do with the wisdom of the heart: whoever learns to listen to the heart and be faithful to its messages will astonishingly and gratefully experience far-reaching changes deep within oneself and in life.
Robert Betz is among Germany's most successful speakers and seminar leaders. This holistic life teacher and psychologist follows his own particular path of therapy and healing. He gives numerous seminars internationally and trains therapists. He is personally known by a large public through his lively lecturing activities.

An encouragement to think yourself anew

DENK UM DIE ECKE UND DU WILLST NIE MEHR WOANDERS SEIN
(Think Around the Corner, and You Will Not Want to Be Anywhere Else)
by Jonathan Briefs
Kösel Sach-/Fachbuch, April 2015
Successful people do not always play it safe but instead are characterised by their courage and determination to seek new ways and accept the possibility of failing. Only by having the courage to take risks is progress possible. Only those who can surprise themselves and others have the possibility of breaking with routine, and, through curiosity and a pronounced sense of humour, to express true personality and character.
In his book Jonathan Briefs creates in us a desire to leave ingrained routines and conventions behind and to astonish ourselves and others. The book's many examples deliver impressive and surprising insights that will inspire us to be at times non-rational, to go beyond handed-down conventions, and to further develop ourselves.
Jonathan Briefs is a business coach, communications trainer and humour consultant. He works as a humour coach with the Austrian ski-jumping team and the German men's ski-alpine team, and is active as an actor, director, author and improv coach.

Resilience begins in the mind
KRAFT
(Power)
by Dr. Med. Claudia Croos-Müller
Kösel Sach-/Fachbuch, May 2015

Claudia Croos-Müller, a neurologist and bestselling author, has developed the method Body2Brain, by which we can train our inner power of resistance, or resilience, through focused body exercises with which we can influence our brain structures – and thus transform our feelings and our attitude towards life.
She presents this method in this new book. After an intro-duction into neurology to provide the necessary background knowledge, she uses case examples and practical exercises to open a new path to the sources of strength we need for a happy and satisfying life.
Dr. med. Claudia Croos-Müller is a neurologist, psycho-therapist and trauma therapist. She studied body language as well as concentrated physical-exercise therapy. She offers training and coaching on the subjects of body language, conflict resolution and poise.

Why me? The significance of obstacles in our lives
DAS BUCH DER WIDER-STÄNDE
The Book Of Obstructions
by Ruediger Dahlke
Arkana, September 2013

This book is an excellent tool for recognising and overcoming obstacles, blind spots, and frustrations in daily life. It shows us how to understand difficult, precarious, annoying, and stressful situations and events in their archetypal contexts. We will thus become aware of unconscious resonances, polarisations, and recriminations, and will recognise the role we play in these scenarios – and be able to change them. This is a comprehensible and practical guide for calmly restructuring personal life and for having a more conscious encounter with oneself and with others.
Ruediger Dahlke, born in 1951, studied medicine and pursued extended training in natural healing and psychotherapy. In 1989 he and his wife founded a natural healing center in Germany. From 1978 to 2003 he worked as a psychotherapist. Since then he has been active as a medical advisor for fasting, a seminar leader, and a lecturer. He focuses on training in « archetypal medicine », breath therapy and psychotherapy, fasting, and guided meditation, extended medical instruction, corporate trainings, and meditation and fasting seminars.

Developing strengths, with lightness
DER 6 MINUTEN COACH
(The Six-Minute Coach)
by Pierre Franckh
Arkana, May 2015

We can decide each day to change our lives. Moreover, to do this it is not necessary to work hard on ourselves for many years. Six minutes a day is sufficient – and is much more effective besides. Modern brain research confirms that a regular practice in small doses, in which inner pictures and good emotions are in play, is particularly effective in creating permanent and positive changes.
After the great success of Pierre Franckh's 6-Minute Coach – Invent Yourself Anew! this bestselling author takes on the powerful theme of self-confidence. In a light and sensitive style, he reveals to us entirely new possibilities. With sophisticated, optimally coordinated exercises for the brain, he creatively leads readers to discover their own uniqueness and appreciate their individual capabilities in order to develop a strong emotional basis for true self-confidence. And with that, more self-respect, joy, and success.
Pierre Franckh holds lectures to sold-out venues around the world, and his seminars are always well attended. He is a coach and a mental trainer for businesses, as well as for physicians, psychologists, kinesiologists, and non-medical practitioners. Untold numbers of people have changed their lives for the better using his lessons and guidelines.

Heart + Reason = Our true potential
HERZVERSTAND
(Heart Intelligence)
by Ruediger Schache
Arkana, March 2015

The latest scientific findings show how extensive the strength of the heart is. It extends far beyond the physical dimension. Ruediger Schache shows that the heart possesses its own intelligence, that it can grasp and process complex information quickly and holistically. And that in this way it arrives at insights and decisions that would never be possible through intellect alone.
But how to bring the mind and heart in harmony in order to make use of their entire potential? To this end there are four key questions that are helpful with every problem, conflict, and discord. They are conceived in such a way that they put readers almost automatically into the position to align themselves to their most ambitious goals, their highest values, and their greatest inherent strengths. Through this it becomes possible to arrive at truly new and appropriate solutions for both the heart and mind, and this in turn will powerfully steer life in a new direction.
Ruediger Schache is a coach, consciousness researcher, and book author. After many years of activity in marketing and advertising, he became an independent journalist and book author. During numerous travels through Asia, Mexico, and Brazil, he experienced a series of trainings and initiations. Today he imparts his knowledge of inner and outer interrelationships in seminars, lectures, and counseling sessions. His bestseller The Secret Behind the Heart Magnet (2008) has been translated into 20 languages.

Clearing out life by letting go
BUDDAH RÄUMT AUF
(The Buddah Tidies Up)
by Regina Tödter
Südwest, February 2015

Whether it is all the stuff at home, the work load in the office, our eating habits, stress about leisure time, or our activity in social networks – everything is over-full, hectic, and often simply too much. In her book Regina Tödter shows that a fulfilling life does not mean overfilling it, but rather requires our focusing on the fundamentals.
The Buddha is a true model for a sustainable, mindful, and conscious life. With him we can succeed in ridding ourselves of excess possessions, excessive tasks and obligations, and emotional and mental ballast. Thus, in many aspects of life, we can liberate ourselves from all that is useless and burdensome, so that we can rediscover our own resources and again fully participate in life.
Regina Tödter is a theologian, religious scholar, and health educator. She is involved particularly with Buddhism in the West, sustainable tourism, and spirituality research.



In the tradition of Malcolm Gladwell, Daniel Pink, and Charles Duhigg, THE ART OF RISK blends riveting case studies and hard-hitting science to explore risk-taking and how it impacts decision-making in work, play, love, and life, aiding readers in understanding their own behavior and furthering personal success
THE ART OF RISK:
The New Science of Courage, Caution, and Chance
by Kayt Sukel
National Geographic Books, March 2016
Are risk takers born or made? Why are some more willing to go out on a limb (so to speak) than others? How do we weight the value of opportunities large or small that may have the potential to change the course of our lives?
These are just a few of the questions that author Kayt Sukel tackles in THE ART OF RISK, applying the latest research in neuroscience and psychology to compelling real-world situations. Building on a portfolio of work that has appeared in such publications as Scientific American, Atlantic Monthly, The Washington Post, and more, Sukel offers an in-depth look at risk-taking and its role in the many facets of life that will resonate with readers on a personal level. Smart, progressive, and truly enlightening, Sukel's study of the interplay of human behavior and biology is made accessible by her deft hand and playful approach to science. From the adrenaline junkie to the precautious parent, RISK'S unique insights hold value for everyone interesting in maximizing personal and professional success.


Cliquez ici pour télécharger la dernier liste CrownBusiness
« It is the very pursuit of happiness that thwarts happiness »
THE POWER OF MEANING
by Emily Esfahani Smith
Crown, Spring 2016
This project began as a viral Atlantic piece, « There's More to Life Than Being Happy, » which became the most-read piece on the magazine's website for a month, with over a million online readers, and the most shared in the magazine's history.
In THE POWER OF MEANING, Emily Esfahani Smith writes of a growing sense that the popular hunt for happiness is failing us. Emily argues that all of the early research and « how to be happy » books have been important stepping stones, but the real quest should be for meaning, the key to a content, full life. The academic world of positive psychology is already shifting their research and their focus, and for the first time, THE POWER OF MEANING takes readers inside the new studies and the argument for leaving the happiness rat race behind in favor of a quest for meaning.
Based on prodigious reporting and a brilliant survey of emerging cognitive science, Emily illustrates how people are longing to achieve meaning by breaking free from the self-serving pursuit of happiness and by providing service to others. By bringing their unique talents and life purpose to bear, forging strong deep relationships with friends and family, and connecting with sources of spiritual inspiration and guidance, a true meaning can be realized.
Emily Esfahani Smith is a writer for The Atlantic, the managing editor at The New Criterion and editor-in-chief of Acculturated. Her front page essay for the New York Times about meaning appeared on the cover of the Sunday Review section.

This book shows you how to really get ahead. So, let's get to work
GRIT TO GREAT
How Perseverance, Passion, and Pluck Take You from Ordinary to Extraordinary
by Linda Kaplan Thaler and Robin Koval
Crown Business, September 2015
Journalist Paul Tough wrote about grit in his hugely successful bestselling book "How Children Succeed", drawing in part on the research of a psychologist at the University of Pennsylvania, Angela Duckworth.  And Angela Duckworth won a MacArthur genius award for her research into how and why children succeed, based on determination, perseverance, and resiliency and grit. And recently, Professor Duckworth's own proposal on Grit had over a dozen publishers bidding for the book. Grit, it is clear, is in.  And we have the book on Grit–the accessible, everyperson book on the subject.
Not everyone is blessed with exceptional intelligence, or wins the gene lottery. But the good news is that you can excel beyond your wildest dreams in your career and your personal life–success is within your grasp–through the right attitude and determination.  Written in the same 144 page, small format trim size that made The Power of Nice so successful, GRIT TO GREAT combines terrific storytelling, with the practical insights that make grit so powerful, in the classroom and in the boardroom, in our personal lives and in our careers.
What GRIT TO GREAT shows is the most powerful predictor of success is our sense of grit–the long hours and hard work and focused attention that we bring to a project or job or relationship.  And that is a very empowering message.  In other words, the fact that you're not a member of Mensa, or you didn't go to an elite college, or you don't have the right family history or social connections, or other things you can't control, isn't what matters the majority of the time.  What does matter is how hard you work, and how well you practice and persevere.  And that is something each one of us does control.
Whether you are an entry-level new hire or a seasoned veteran eager to advance your career, GRIT TO GREAT offers a wealth of strategies and research on how to turn potential into performance, and how to compete–and win–against anyone, no matter how smart or connected they may be. It turns out there is a secret to success–and it's one each and every one of us has complete control over.

Full of pithy anecdotes and stories of individuals who have "cheated" their way into the spotlight, THE CHEAT CODE MANIFESTO shows every creative person just how easy it is to stand out from the crowd and make a mark – simply by doing something just a tiny bit differently from everyone else
THE CHEAT CODE MANIFESTO
by Brian Wong
Crown Business, September 2015

23-year-old entrepreneur Brian Wong believes that most people – even the most creative people – have a tendency to follow a script; to do things the way others do them simply because that way works. Yet with that fact, he says, comes great opportunity; it means that each of us can stand out by doing things just a little differently from everyone else. Because as it turns out, when it comes to getting recognized for your creativity and the creativity of your ideas, little deviations from the mean are very powerful." Most people won't even notice them. But the right people will.  In The CHEAT CODE MANIFESTO he shares dozens of short, simple, almost invisible tweaks – or "cheats" –  we can all make to get noticed and get ahead…
Brian Wong is the co-founder and CEO of Kiip (pronounced « keep »), a category creating mobile rewards network that is redefining mobile advertising through an innovative platform that leverages « moments of achievement » in games and apps to simultaneously benefit users, developers and advertisers. Backed by Relay Ventures, Interpublic Group, Hummer Winblad, True Ventures, Digital Garage and others, the company has raised $15.4 million in funding to date.


Through careful exercises, Losier enables readers to discover how to pursue the feelings
that bring them fulfillment and joy.

FULFILLMENT NEEDS
by Michael Losier
"Some books can change your life. LAW OF ATTRACTION is one of them!" –Carol Adrienne, Ph.D.
Do you know your top four fulfillment needs—the four motivators that will bring you greatest personal satisfaction…that will make you feel fulfilled?
Michael Losier can help you discover your specific fulfillment needs, to help you live a life you're eager to greet each morning. Losier's bestseller LAW OF ATTRACTION has been translated into 33 languages and sold 2 million copies worldwide. Now Losier's new book, FULFILLMENT NEEDS, will guide a new generation of readers to a happier life. Losier coined the term "fulfillment needs" after hearing many people talk about being unfulfilled. Something was missing in their lives, they knew. But what?
This spiritual self-help book will teach readers to recognize the key emotional needs that will make them feel fulfilled, so they can satisfy those needs. The target is joy—the purpose of life.

The miraculous power of human connection
THE CONNECTION
The Hidden Power You Possess to Heal Other People—and Help Yourself, Too
by David Rakel
WW Norton, Fall 2016

Right now, you have an unimaginable power: the power to promote healing from within another person. The way you communicate, listen, sit with, and connect can help that person heal faster from the common cold to a serious illness, and may help that person address ongoing issues such as eating habits, exercise, chronic stress, and even depression. In THE CONNECTION, David Rakel, MD, describes a unique program of simple techniques in deep listening, body language, mindfulness, empathy, and more that help us to form a healing connection with another person. In turn, these techniques can improve our own resiliency and sense of well-being, and enhance our everyday relationships at home and at work.
 THE CONNECTION is based on Dr. Rakel's twenty-five years of experience, the original research conducted in his clinic, and thirty years of published studies on the miraculous power of human connection.

From a famous comic book artist

THERE IS NO RIGHT WAY TO MEDITATE
by Yumi Sakugawa
Adams Media, December 2015

Meditation does not require any formal training or trips to a monastery. All you need is a comfortable place to sit and about five minutes of your time. Close your eyes, settle into your inner silence and pay attention to the present moment. Repeat every day to feel the inner transformation take place. Yumi Sakugawa's THERE IS NO RIGHT WAY TO MEDITATE is the perfect guide. It's a comic compilation of illustrated guides to meditation, mindfulness, intentions, peace, and happiness. Daydream of peace-promoting robots in parks. Ask your dinosaur friend to scare your bad mood away. Drink your cup of tea as though it is the most important task in the world. And no matter how you choose to meditate, remember that sometimes it's okay if the only thing you did today was breathe.
Yumi Sakugawa is a comic book artist and the author of « I Think I Am in Friend-Love with You » (Adams Media, 2013) and « Your Illustrated Guide to Becoming One with the Universe » (Adams Media, 2014), which was selected as one of NPR's Best Books of 2014. She is a regular comic contributor to The Rumpus and Wonderhowto.com, and her short comic stories "Mundane Fortunes for the Next Ten Billion Years" and "Seed Bomb" were selected as Notable Comics of 2012 and 2013 respectively by the Best American Comics series editors (Houghton Mifflin Harcourt).

Janis Donnaud & Associates
In the tradition of Michael Pollan, Mark Hyman, and Andrew Weil, pioneering integrative pediatric neurologist Maya Shetreat-Klein, MD, reveals the shocking contents of children's food, how it's seriously harming their bodies and brains, and what we can do about it. And she presents the first nutritional plan for getting and keeping children healthy—a plan that any family can follow
THE DIRT CURE
A Whole Food, Whole Planet Guide to Growing Healthy Kids in a Processed World
by Maya Shetreat-Klein, MD
Atria, January 2016

New alarming studies show the dramatic rise of chronic disease in children—from allergies and ADHD to mental illnesses and obesity. A traditionally trained pediatric neurologist and a parent herself, Dr. Maya encountered the limits of conventional medicine when her son suffered a severe episode of asthma on his first birthday and began a backward slide in his development. Treatments failed to reverse his condition, so Dr. Maya embarked on a scientific investigation, discovering that food was at the root of her son's illness, affecting his digestive system, immune system, and brain. The solution was shockingly simple: Heal the food, heal the gut, heal the brain…and heal the child.
Recent changes in growing and processing food harm kids' gut microbiomes, immune systems, and brains, contributing to chronic disease. Dr. Maya's plan started with the soil, using fresh foods and nature to heal her son from the inside out and the outside in. Since then, she's successfully helped chronically ill patients from around the world. Revealing the profound connections between food, nature, and children's health, Dr. Maya explains how food is constantly changing kids' bodies, brains, and even genes—for better or for worse. She also shares success stories from her practice and tips as a working mother of three on stocking healing foods (from veggies to chocolate!), reading labels, and getting even picky eaters into the new menu. This paradigm-shifting book empowers you to transform your child's health through food and ensure the long-term wellbeing of your kids and the entire family.
Maya Shetreat-Klein, MD is an integrative pediatric neurologist with a medical degree from Albert Einstein College of Medicine. Board certified in adult and child neurology as well as pediatrics, she completed the University of Arizona's two-year Fellowship in Integrative Medicine, founded by Andrew Weil, MD, and now serves as faculty. She lectures internationally to medical professionals and laypeople on environmental health and toxins, and healing with food and nature.
Rights sold in Germany (Droemer), Holland (Scriptum), Czech Rep. (Prah) and China – compl. (Crown Culture)



Téléchargez ici la dernière liste des livres de Business de HarperCollins
Et ici celle des livres de Self-Help de HarperCollins
Everything you know about success is wrong
MOST LIKELY TO SUCCEED
by Eric Barker
HarperOne Business, January 2017
Study hard? The average college GPA of an American millionaire is only 2.9. Be a people person? Most experts in their field identify as introverts, including 90% of top athletes. Have a good attitude? The most successful Silicon Valley entrepreneurs and top creative artists meet the diagnostic criteria for clinical mental disorders. Go to the best schools? The members of the Forbes 400 who skipped college or dropped out have twice the average net worth of those who graduated from Ivy League Schools. MOST LIKELY TO SUCCEED will explode the myths and look at the science behind what separates the extremely successful from the rest of us. It will teach you: why society's vision of perfection is a prescription for mediocrity; how to walk the tightrope between relentless self-confidence and delusion; when it's time to double down on your dreams and when to fold your cards. Eric Barker has combed scientific journals and books and interviewed more than 50 thought leaders, domain experts, and top tier academics to teach readers how to be more successful at work and at home.
Eric Barker's work has been covered in The New York Times, The Wall Street Journal, The Financial Times, and he was a columnist for Wired. Apart from blogging, Eric has explored success hands-on in a diverse range of areas: fencing against the Russian Olympic team; helping guide the marketing of the bestselling Nintendo Wii; training in mixed martial arts with multiple UFC champions.
Rights sold in: Korea (Woonjgin Think Big Co.)

A literary exploration that asks seeks to answer the question: Have I lived the life I intended?
HOW DID I GET HERE?
Making Peace with the Road Not Taken
by Jesse Browner
HarperWave, July 2015

Jesse Browner, a novelist with a full-time job at the United Nations, has written a book reminiscent of the Talking Heads classic song « Once in a Lifetime. » Based on an essay he wrote for Poets and Writers Magazine, Browner asks hard questions about life choices, about the tendency to believe there is a parallel life that might have been more fulfilling or more free. He wonders: Is the true artist made by single-minded devotion to his craft? Do we compromise our dreams in service to responsibilities to family and jobs?
These questions prompted Browner to take a hard look at himself and the evolution that brought him to this moment of existential doubt. In How Did I Get Here? he divides his adult life into five distinct phases—ambition, love, work, fulfillment, and serenity. Sketching portraits of himself at every stage, he looks for idiosyncrasies, commonalities, and clues—signposts that lead him to today. He also draws on the lives of others, from Franz Kafka to his sister to indie rocker Elliott Smith, in search of understanding. What he finds in his courageous quest is bravely honest and inspiring, touching on what it means to live a life with intention and meaning.

Celebrity relationship therapist Dr. Tara Fields reveals the five most common conflict patterns couples fall into and the steps they can take to find their way back to a happy, satisfying relationship
THE LOVE FIX
Repair and Restore Your Relationship Right Now
by Tara Fields, PhD
HarperOne Business, January 2017
"This book is filled with hope, positivity, and all the tools you need to help your relationship to thrive."  —John Gray, PhD and author of « Men Are from Mars, Women Are from Venus »
All couples argue, but how do some couples get here, to this point that seems like no return? Licensed marriage and family therapist Dr. Tara Fields has spent over twenty-eight years working with couples. What she learned was that there are five common conflict patterns couples fall into: The Parent-Child Trap; The Blame-Shame Spiral; Come Close, Go Away; Testing, Testing, 1, 2, 3; Growing Apart. She also discovered  three steps to getting past having the same fight over and over again and moving on to building a relationship where you each feel heard, understood, respected, and loved. In THE LOVE FIX, Fields shares her tested and proven tools and guidance to help build stronger relationships, including:
– Insight from real couples who have repaired their relationships.
– Self-assessment quizzes to get to the root of the problem.
– Practical 3-Minute Fixes you can start using immediately.
– HEARTwork exercises where you'll dig deeper to reconnect.
THE LOVE FIX will also help couples explore the fears and unrealistic expectations that turn fights into never-ending cycles and will teach you how to create the opportunity to get in touch with both of your needs. It's never too late to reignite your passion and restore the love between you and your partner. Figure out what you're really fighting about and start enjoying a happier, stronger relationship today!
Mise à jour du 19 juin 2015: German rights to Mosaik Goldmann, Greek rights to Psichogios

Harvard Medical School psychologist and Huffington Post blogger Craig Malkin addresses the "narcissism epidemic" by illuminating the spectrum of narcissism, ways to control the trait, and explaining how too little of it may be a bad thing
RETHINKING NARCISSISM
The Bad – and Surprising Good – About Feeling Special
by Craig Malkin, PhD
HarperWave, July 2015

*Chinese (simplified characters) rights sold to Beijing Mediatime
*German rights sold to Dumont (after a six-way auction)
*Italian rights sold to Feltrinelli
*Korean rights sold to Prunsoop Publishing
*Turkish rights sold to Iletisim Yayincilik
*UK rights sold to HarperCollins UK (under an alternative title: THE NARCISSIST TEST. Foreign publishers may use either the US or the UK title for their edition)
"What is narcissism?" is one of the fastest rising searches on Google, and articles on the topic routinely go viral. Yet, narcissist seems to mean something different every time it's uttered. People hurl the word as insult at anyone who offends them. It's become so ubiquitous, in fact, that it's lost any clear meaning. The only certainty these days is that it's bad to be a narcissist-really bad-inspiring the same kind of roiling queasiness we feel when we hear the words sexist or racist. That's especially troubling news for millennials, the people born after 1980, who've been branded the "most narcissistic generation ever." In RETHINKING NARCISSISM readers will learn that there's far more to narcissism than its reductive invective would imply. The truth is that narcissists (all of us) fall on a spectrum somewhere between utter selflessness on the one side, and arrogance and grandiosity on the other. A healthy middle exhibits a strong sense of self. On the far end lies sociopathy. Malkin deconstructs the healthy from the unhealthy narcissism and offers clear, step-by-step guidance on how to promote healthy narcissism in our partners, our children, and ourselves.
Dr. Craig Malkin is an author, clinical psychologist, and Instructor of Psychology for Harvard Medical School with two decades of experience helping individuals, couples, and families. His articles, advice and insights on relationships have appeared in Psychology Today, Marie Claire, and Women's and Men's Health Magazines and at Huffington Post and match.com's Happen Magazine. He's been a featured commentator on NPR and Fox News.

In this empowering work, the bestselling author of The Hero Within and Awakening the Hero Within speaks to the heroine in every woman, offering potent strategies to forge lives of greater happiness and fulfillment—through activating the archetypes inherent in the ancient Greek myth of Demeter and Persephone
PERSEPHONE RISING
Awakening the Heroine Within
by Carol S. Pearson
HarperElixir, October 2015

Our era of professional and familial pressures, constant connection, and a renewed debate on "having it all" presents unprecedented challenges to contemporary women. In Persephone Rising, celebrated scholar of depth psychology and archetypes Carol Pearson brings a fresh vision for meeting those challenges and rising above them, as only she can. Drawing on her profound understanding of myth's enduring power to catalyze transformations, Pearson guides readers on a journey of self-discovery, teaching us how to activate and apply the archetypes of Demeter and Persephone, as well as Zeus and Dionysus, in our own lives— empowering readers to see the unexpected choices and opportunities available to us all.
Illuminating ancient wisdom for a modern audience, Persephone Rising offers meaningful and effective strategies to answer the call to heroism in our own lives: to locate and harness the unique potential within each of ourselves, and ultimately to develop our own innate heroic gifts. Just as Demeter and Persephone discovered, in the midst of great difficulty, their own powers, gifts, and abilities for creating a better path not only for themselves, but the world, Persephone Rising teaches that each one of us has more options than choosing whether to lean in or out—we have the power to change ourselves, and thus our world.


It's widely agreed that an ability to achieve one's goals (whether called self-control, grit, or something else)—even in the face of hardship—is perhaps the single best predictor of future prosperity and happiness
EMOTIONAL SUCCESS
by David DeSteno
Eamon Dolan Books/Houghton Mifflin Harcourt, Spring 2017 (Manuscript due September 2016)
DeSteno, a professor of psychology at Northeastern University, argues that we may be cultivating it in exactly the wrong way—by ignoring the "social" emotions of gratitude, compassion, pride and guilt. The book will explain how these emotions work, why they are beneficial in practical terms, and how we can make them work better in ourselves and those we care about.
David Desteno is a professor of psychology at Northeastern University, where he directs the Social Emotions Group. A fellow of the Association for Psychological Science and editor in chief of the American Psychological Association's journal Emotion, he is the author of The Truth About Trust and a co-author of Out Of Character. DeSteno earned his PhD from Yale University and has written for publications including the New York Times, Harvard Business Review, and The Atlantic.
Rights sold: in UK Commonwealth (Bluebird/Pan Macmillan)

Why is the decision-making playing field, especially at work, very different for women and men?
HOW WOMEN DECIDE:
What Other Decision-Making Books Fail to Address About Gender and What Research Shows About How to Truly Make Better, Wiser Choices
by Therese Huston
Houghton Mifflin Harcourt, 2015/2016 (Manuscript due Spring 2015)
"Even decision-making experts tend to overlook the obvious, and that failure is nowhere more apparent than in the stunning absence of business books written for women. None of the myriad decision-making bestsellers consider how their advice should differ for men and women. Therese Huston's How Women Decide promises to fill that glaring hole on the best-seller shelves by overthrowing the one-sex-fits-all recommendations that permeate popular business books." – Dan Simons, author of THE INVISIBLE GORILLA
The last decade has seen groundbreaking books published about decision-making and they've shown us that despite our best intentions, we often make decisions that don't serve our best interests. But when Therese Huston looks at the popular literature on decision making, she sees major gaps when it comes to understanding how women decide. Almost all of the popular books on how people make decisions are written by men. These books don't portray women badly; they just don't portray them at all. Books on women's leadership are having a major cultural moment, but they've mostly overlooked the question of how women make decisions. The research is making increasingly clear that when a man faces a hard decision, he needs to make a judgment; when a woman faces a hard decision, she needs to make a judgment and withstand being judged.
Therese Huston, Ph.D, is the Founding Director of the Center for Excellence in Teaching and Learning at Seattle University in Washington State. She is the author of the successful TEACHING WHAT YOU DON'T KNOW (Harvard University Press, 2009), which won a Silver Medal Book of the Year Award in Education from ForeWord Literary Reviews.

A leading authority draws on new research to explain why the adolescent years are so developmentally crucial, and what we must do to raise happier, more successful kids
AGE OF OPPORTUNITY
Lessons from the New Science of Adolescence
by Laurence Steinberg, Ph.D
Eamon Dolan/Houghton Mifflin Harcourt, September 2014

"Simply the best book I have ever read about adolescence."   – Martin E.P. Seligman, Ph.D., author of The Optimistic Child
Adolescence now lasts longer than ever, and the adolescent brain is surprisingly malleable. These new discoveries make this time of life crucial in determining a person's ultimate success and happiness. They also require us to change how we parent, educate, and understand young people. Laurence Steinberg draws on a trove of fresh evidence — including his own groundbreaking research — that explains the teenage brain's potential for change, rivaling that of the infant and toddler years, and offers new strategies for instilling resilience, self-control, and other beneficial traits among young people. He also shows what the new timetable of adolescence means for dealing with thirteen-year-olds (who may be less mature than they look) versus twenty-somethings (who may not be floundering even when they seem to be).
AGE OF OPPORTUNITY is a myth-shattering book in the tradition of Reviving Ophelia, and an essential guide for parents, educators, and anyone else who cares about young people.
Laurence Steinberg, Ph.D., Distinguished University Professor of Psychology at Temple University, is the author of the leading textbook on adolescence as well as over 350 scholarly articles and a dozen books. He has written for numerous publications, including the New York Times, Wall Street Journal, Washington Post, and Psychology Today and is a regular guest on NPR.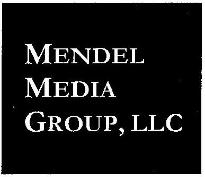 Using vivid, real-life examples, this book illustrates the iniquity of requiring one man to serve the needs of another and challenges readers to re-examine the standard by which they decide what is morally right or wrong
IN DEFENSE OF SELFISHNESS:
Why the Code of Self-Sacrifice is Unjust and Destructive
by Peter Schwartz
Palgrave MacMillan, June 2015

From childhood, we're taught one central, non-controversial idea about morality: self-sacrifice is a virtue. It is universally accepted that serving the needs of others, rather than our own, is the essence of morality. To be ethical—it is believed—is to be altruistic. Questioning this belief is regarded as tantamount to questioning the self-evident. Here, Peter Schwartz questions it.
Basing his arguments on Ayn Rand's ethics of rational self-interest, Schwartz demonstrates that genuine selfishness is not exemplified by the brutal plundering of an Attila the Hun or the conniving duplicity of a Bernard Madoff. To the contrary, such people are acting against their actual, long-range interests. The truly selfish individual is committed to moral principles and lives an honest, productive, self-respecting life. He does not feed parasitically off other people. Instead, he renounces the unearned, and deals with others—in both the material and spiritual realms—by offering value for value, to mutual benefit.
The selfish individual, Schwartz maintains, lives by reason, not force. He lives by production and trade, not by theft and fraud. He disavows the mindlessness of the do-whatever-you-feel-like emotionalist, and upholds rationality as his primary virtue. He takes pride in his achievements, and does not sacrifice himself to others—nor does he sacrifice others to himself.
According to the code of altruism, however, you must embrace self-sacrifice. You must subordinate yourself to others. Altruism calls, not for cooperation and benevolence, but for servitude. It demands that you surrender your interests to the needs of others, that you regard serving others as the moral justification of your existence, that you be willing to suffer so that a non-you might benefit. To this, Schwartz asks simply: Why? Why should the fact that you have achieved any success make you indebted to those who haven't? Why does the fact that someone needs your money create a moral entitlement to it, while the fact that you've earned it, doesn't?
Peter Schwartz is the former Chairman of the Board of Directors, and currently a Distinguished Fellow, of the Ayn Rand Institute—the pre-eminent organization for the dissemination of Ayn Rand's ideas. He is the founding editor and publisher of The Intellectual Activist (1979-1991), a periodical covering cultural and political issues from a pro-individual rights perspective. He has been featured in television and radio interviews with such personalities as Geraldo Rivera and Thom Hartmann, and often speaks at colleges and professional conferences. His articles have appeared in magazines and newspapers across the country, including The Chicago Tribune and Forbes.




Téléchargez ici la dernière liste des titres business et self-help de Saint Martin's Press
A book aimed at business and non-business readers alike that will help us all learn the art of persuasion in order to get ahead in our personal and professional lives from he star of the reality television show Shark Tank
YOU DON'T HAVE TO BE A SHARK
by Robert Herjavec
Saint Martin's Press, February 2016
Proposal Available
Many people assume that effective sales ability demands a unique personality and an aggressive attitude. It's not true, and Robert Herjavec is proof. Known as the "Nice Shark" on the ABC's hit show SHARK TANK, Robert Herjavec is consistently selected the most popular "shark" by viewers, who respond to his affable nature. He has developed an honest and genuine approach to life and selling that has set him apart from his cut-throat colleagues, and rewarded him with a degree of wealth measured in hundreds of millions of dollars, and a level of fame and respect that most people can only imagine.
In YOU DON'T HAVE TO BE A SHARK, Robert transcends pure sales technique and teaches the "non-businessperson" what they need to know in order to sell themselves successfully. We are each our own greatest asset, and in order to achieve our goals, we need to be able to communicate with others, position ourselves and even look the part. Robert's philosophy is simple: Great salespeople are made, not born, and no one achieves success in life without knowing how to sell. Herjavec has honed his experiences into 10 clear steps. In ten chapters—detailing each step in-depth—he covers everything from how pitching to a CEO is different from pitching to a director; to how to turn inevitable failures to your advantage; to the white lies, black lies and "kinda gray" lies that you can expect to hear. Written in a personal, engaging voice, Robert Herjavec pulls readers in with anecdotes and stories from his own experiences, inviting the audience to learn through his own mistakes and successes.
Robert Herjavec has built and sold several IT companies to major players such as AT&T. In 2003 Robert founded Herjavec Group, which now boasts a run rate of $140 million, and is recognized as a global leader in information security. Since its premiere in August 2009, ABC-TV's Shark Tank has become the most-watched Friday night network TV show in the country, winning an Emmy in 2014 for Outstanding Structured Reality Program, and boasts more than eight million viewers. Shark Tank USA (which the author appears on and is committed to for 4 more seasons) airs in 4 countries and there are Portuguese, Australian and Italian versions in the works today.

From the co-director of the Mayo Clinic/Arizona State University Obesity Solutions Initiative and inventor of the treadmill desk, a fascinating wake-up call about our sedentary lifestyle

GET UP!
Why Your Chair Is Killing You and What You Can Do About It
by James A. Levine
Palgrave MacMillan, July 2014

That the average adult spends 50 to 70 percent of their day sitting is no surprise to anyone who works in an office environment. But few realize the health consequences they are suffering as a result of modernity's increasingly sedentary lifestyle, or the effects it has had on society at large. In Get Up!, health expert James A. Levine's original scientific research shows that today's chair-based world, where we no longer use our bodies as they evolved to be used, is having negative consequences on our health, and is a leading cause of diabetes, cancer, and heart disease. Over the decades, humans have moved from a primarily active lifestyle to one that is largely sedentary, and this change has reshaped every facet of our lives—from social interaction to classroom design. Levine shows how to throw off the shackles of inertia and reverse these negative trends through simple changes in our daily lives.
James A. Levine is the co-director of the Mayo Clinic/Arizona State University Obesity Solutions Initiative and the inventor of the treadmill desk. He has published more than 100 scientific papers, worked on dozens of corporate programs, and served as an advisor for schools on how to make the classroom a more active place. He was awarded the Invention of the Year Award by NASA, the Platinum Award at the World Fair, and Entrepreneur of the Year in the State of Minnesota. His work has been featured on Rock Center, 60 Minutes, BBC, and all major network US morning shows, as well as in The New York Times, and The Times of London.

"We're all called. If you're here breathing, you have a contribution to make to our human community. The real work of your life is to figure out your function-your part in the whole-as soon as possible, and then get about the business of fulfilling it as only you can"—Oprah Winfrey
O'S LITTLE GUIDE TO FINDING YOUR TRUE PURPOSE
by The Oprah Magazine O
Flatiron Books, October 2015
An engaging mix of inspiring advice and real-life stories of self-discovery, O's Little Guide to Finding Your True Purpose will captivate anyone who's ever been beckoned by a dream.
Featuring some of the best work to have appeared in O, The Oprah Magazine, this rousing collection is all about helping readers to hear and heed their calling. From the beginning, O has been a catalyst for women seeking to become who they're meant to be. O's Little Guide to Finding Your True Purpose continues this tradition by combining practical wisdom and relatable tales of trial, error, and triumph.
Contributors include Edwidge Danticat on getting past the need to please; Martha Beck on charting your own course; Patti Smith on staying true to yourself; Elizabeth Gilbert on getting unstuck; Robin Black on thriving as a late bloomer; and many more. Whether you're still searching for your passion or summoning the courage to pursue it, this one-of-a-kind collection will set you on your way.
Since its record-breaking launch in 2000, O, The Oprah Magazine has been a trusted and beloved source of compelling stories and empowering ideas. Reaching twelve million readers each month, the content of O. Magazine, stamped with Oprah Winfrey's unique vision, encourages confident, intelligent women to reach for their dreams and make the choices necessary to lead to happier, more fulfilling lives.

"Black Swans" aren't the most dangerous problems. This book will show you how to recognize large-scale problems well before they happen and how to plan for them, rather than reacting too late
THE GRAY RHINO:
How to Recognize and Act on the Obvious Dangers We Ignore
by Michele Wucker
Saint Martin's Press, April 2016
A "gray rhino" is a highly probable, imminent threat; we can see the dust cloud on the horizon long before the charging animal comes into view. Gray rhinos are not random, but occur after a series of warnings and visible events. The Lehman Brothers crash of 2008, the devastating aftermath of Hurricane Sandy and other natural disasters, the file-sharing that presaged the collapse of the traditional music business model, the rising chaos in the Middle East…all were evident well in advance of the consequences.
Gray rhinos are much easier to spot and guard against than "black swans"—the rare, truly unforeseen catastrophes. Why then, when faced with solvable problems, do we continually fail to address them before they spiral out of control? Drawing on her extensive background in policy formation and crisis management, as well as in-depth interviews with leaders from around the world, Michele Wucker explains in The Gray Rhino how significant crises can be recognized and countered strategically.
Filled with persuasive stories, real-world examples, and practical advice, The Gray Rhino is essential reading for managers, investors, planners, policy makers, and anyone who wants to understand how change really occurs.
Michele Wucker is Vice President of Studies at The Chicago Council on Global Affairs. Previously, she was President of the World Policy Institute in New York. Wucker is a 2009 Young Global Leader of the World Economic Forum and a 2007 Guggenheim Fellow. She also is the author of Lockout and Why the Cocks Fight: Dominicans, Haitians, and the Struggle for Hispaniola.

Two books in one, this title has all of the latest research to justify indulging the vices you love and ditching the "healthy habits" you hate
THE GOOD NEWS ABOUT WHAT'S BAD FOR YOU / THE BAD NEWS ABOUT WHAT'S GOOD FOR YOU
by Jeff Wilser
Flatiron Books, December 2015

Eat more bacon, drink more whiskey, take more naps, lay off all the kale, and throw out your multivitamins and standing desk! In THE GOOD NEWS ABOUT WHAT'S BAD FOR YOU/THE BAD NEWS ABOUT WHAT'S GOOD FOR YOU, author Jeff Wilser shares all the research that allows you to celebrate your vices and stop feeling bad about not brushing your teeth after eating that extra slice of cake.
Impeccably researched and told with wit, charm, and a large dose of humor, the author sprints through a broad range of topics—from coffee to green tea, tequila to Vitamin Water, to apologizing and swearing. Wilser sifts through each study exposing everything from the merits of procrastination to the downsides of yoga.
In an age where so many people bend over backwards in pursuit of the most healthy and "pure" lifestyle, this book reminds readers to stop needlessly denying yourself pleasure, and brings you back to the tried-and-true golden rule of "everything in moderation."
This is a book that everyone can relate to. Who doesn't have bad habits that they feel a little guilty about? Jeff Wilser breaks down the scientific studies into easy-to-digest key insights into the good and the bad. And with fun package – one side containing the good news, the flipside the bad news – and a small trim-size, this will be the perfect gift book to share and commiserate over with friends.



An inspiring, accessible, and empowering guide for how to navigate the unique stresses and challenges of widowhood and create a hopeful future
A WIDOW'S GUIDE TO HEALING
Gentle Support and Advice for the First 5 Years
by Kristin Meekhof and James Windell
Sourcebooks, November 2015
« A very valuable and practical guide for any woman who has lost her husband due to an untimely death. Kristin Meekhof's journey is both inspiring and courageous and something we can all learn from. » ―Dr. Deepak Chopra
When Kristin Meekhof lost her husband to cancer, she discovered what all widows learn: the moment you lose your partner, you must make crucial decisions that will impact the rest of your life. But where do you begin? This inspiring book shows grieving widows what to expect and how to deal with the challenges of losing a life partner. From immediate issues like finances, estates and medical bills to long-term hurdles such as single parenthood, being a widow in the workplace and navigating social situations by yourself, this book guides widows through the tumultuous and painful first five years to a more hopeful future.
Kristin Meekhof, MSW, is a regular contributor to The Huffington Post, MariaShriver.com, WomenThatSoar, and others. Widowed at a young age, she can speak from experience on the unique and unforeseen challenges of widowhood.

In this totally accessible, ingenious book, you will learn the tricks and techniques to solve bewildering problems from the greatest minds in history, including Albert Einstein
HOW TO THINK LIKE EINSTEIN
Simple Ways to Break the Rules and Discover Your Hidden Genius
by Scott Thorpe
First published in November 2010

From business and parenting to becoming more creative and improving relationships, How to Think Like Einstein provides the tools to discovering breakthrough solutions to everyday challenges.
Author Scott Thorpe will guide you step-by-step through the process of freeing yourself from your ?rule ruts? to dreaming up some of the craziest, but possibly most important, solutions of your life Learn to solve your problems by:
– thinking like a bug
– organizing a party
– learning the game of poker
– pretending you're James Bond
– acting like a millionaire


For readers who don't like medical jargon but understand that maintaining a healthy lifestyle is not just about exercising every once in a while. In a very easy and approachable way Dow shows you how to make a handful of lifestyle readjustments which will lead you to thinking and feeling better!
THE BRAIN FOG FIX:
Reclaim Your Focus, and Joy in just 3 Weeks
by Mike Dow
Flatiron Books, December 2015

A new epidemic is sweeping the country—an epidemic of many names. Some people call it "brain fog." Some people call it "depression." Some call it "ADHD," "scatter brain," or "I just can't seem to focus." And some people simply say they "just don't feel like themselves"—and haven't for a long time. In so many ways, people are thinking and feeling worse than ever. Why? According to Dr. Mike Dow, our brains are not getting the support they need to produce the essential brain chemicals that keep us energized, calm, focused, and inspired. The result? Cognitive and mood problems—thinking badly and feeling worse. These problems are brought on by a variety of factors, including diet, prescription drugs, and lifestyle choices. In Think and Feel Better, Mike Dow explains how the way we eat, sleep, work, and live is flooding, starving, clogging, disrupting, hazing, dazing, and wiring our brains by destabilizing the levels of three crucial brain chemicals: serotonin, dopamine, and cortisol. But with optimum brains, we are capable of achievements that are nothing short of miraculous. Dow's revolutionary three-week program uses physical, mental, emotional, and spiritual approaches to help you naturally restore the chemical balance and enable the rest of your brain's chemistry to reach optimal levels. In just 7 days, you will find yourself thinking more clearly, remembering more accurately, learning more quickly, and unleashing the floodgates of your creativity. By giving your brain what it needs to stay balanced, you can restore an overworked brain and feel more optimistic, calm, energized, connected, and inspired.
Dr. Mike Dow is a widely respected integrated psychotherapist, perhaps best known for his role as one of Dr. Oz's Miracle Workers. In his recurring segments on The Dr. Oz Show, Dr. Mike reveals secrets about foods, herbs, supplements, and other aids to boost our brain chemistry in near-miraculous ways. Dr. Mike is also a contributor for The Huffington Post, where he writes about physical and mental health in a lively, accessible way.


In these pages you'll find what it takes to have an underlying sense of calm and equilibrium you can rely on the whole of your life
CALM: NO MATTER WHAT
by Paul Wilson
MacMillan Australia, January 2014

Calm is is much more than an emotional state. It's a way of squeezing the most out of the up times, coping with the down times, and bouncing right back when things go completely off the rails. And best of all it requires no special skills and no effort.
CALM: NO MATTER WHAT shows you how to do this with one simple technique.
 In many parts of the world Paul Wilson is known as the Guru of Calm. His work in simplifying meditation practices has led to his methods being used throughout Europe, India, China, Australasia – one newspaper estimates that he has taught more than one million people to meditate in the past 40 years. He's also been a businessman, lecturer, syndicated columnist, director of a medical research foundation and author. His books have sold more than 10 million copies and have been translated into more than 24 languages.