A heartfelt, tortured, contemporary YA high-school romance with epistolary elements about an overly enthusiastic list maker who is blackmailed into completing a to-do list of all her worst fears. Perfect for fans of Jenny Han's To All the Boys I've Loved Before.
EXCUSE ME WHILE I UGLY CRY
by Joya Goffney
On submission in the US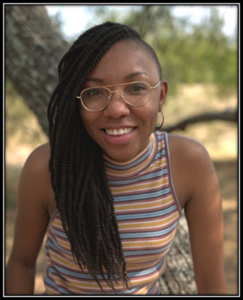 Quinn Jackson keeps track of everything—from the days she's ugly cried, to "The Most Horrifying Moments of My Humanity", to all the boys she'd like to kiss. All her lists are organized in a sectional red notebook that unfortunately looks a lot like Carter Bennett's.
When Carter comes over after school to work on their history project, Quinn, distracted by his good looks and charm, doesn't notice when their notebooks are switched. Not only does Carter read her entire (mortifying!) journal of lists, he charges her hundreds of dollars to get her journal back… and further, comes up with a to-do list of his own, with separate fees attached to each challenge. If Quinn doesn't complete every item by the end of the month, he'll post pictures of her most personal lists to the whole school. Through facing Carter's enraging to-do list, Quinn unexpectedly finds the courage to move from passivity to action—to change the way she's living her life, and somehow, to fall in love along the way.