Visionary thinker and renowned longevity physician Peter Attia reimagines medicine and redefines aging through his innovative science-based strategies to maximize longevity.
OUTLIVE:
The Science and Art of Longevity
by Peter Attia, MD & Bill Gifford
Crown, May 2023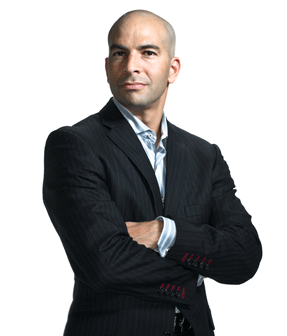 To Peter Attia, longevity does not mean merely living longer. He sees longevity as the opportunity to live better for longer. But, accomplishing this requires a complete change in the way we think about and approach health and wellness. Attia proposes an exciting, new vision of Western medicine that reframes our thinking and our actions.
Attia's goal is to shift the mindset we currently have in medicine that focuses on solving the health issue once it arises to assessing the risks and customizing treatment before they actually occur. He calls this Medicine 3.0, a new way of thinking about chronic diseases, their treatment, and how to maintain long-term health. Most books and physicians are interested in improving your lifespan (how long you live), but Peter's focus is on improving healthspan (the quality of your life). In OUTLIVE, Attia shows readers exactly how to do this through nutritional interventions, exercise physiology, sleep physiology, emotional and mental health strategies, and pharmacology.
Dr. Attia is a sought-after speaker, is well-connected with big names like Jeff Bezos, Elon Musk and Tim Ferriss, among others, and his podcast, The Drive, averages 150K downloads/episode and 1M monthly downloads. He will also be featured in the forthcoming Limitless with Chris Hemsworth, a series on longevity from National Geographic.
Peter Attia, MD is a physician focusing on the applied science of longevity. He trained for five years at the Johns Hopkins Hospital in general surgery. He is the co-founder and Chief Medical Officer of the fasting app Zero. He is also on the editorial board for the journal, Aging. And has a podcast called The Drive. He is the expert that the "big names" of the world get their medical information from.