A dark and compelling work by a new voice in Australian – and world – literary fiction.
BASIN
by Scott McCulloch
Black Inc. (Australia), June 2022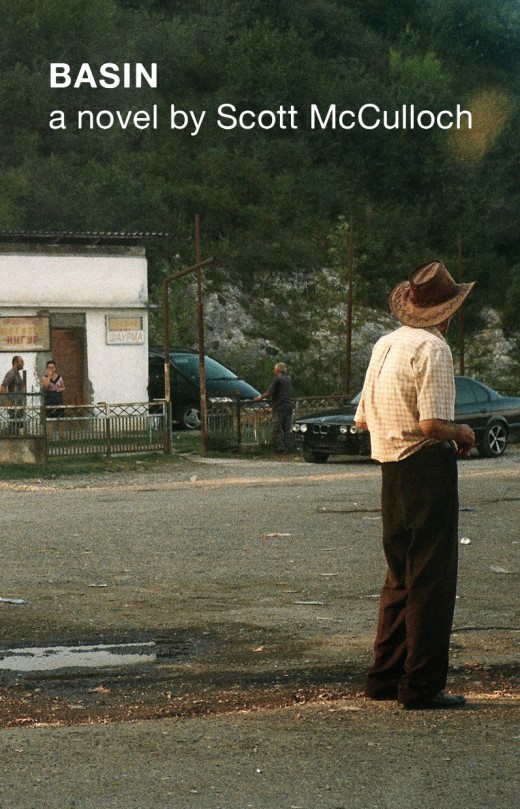 A nomad swallows poison and drowns himself. Resuscitated by a paramilitary bandit named Aslan, Figure is nursed back into a world of violence, sexuality and dementia. Together, Figure and Aslan traverse a coastline erupting in conflict. When the nearest city is ethnically cleansed, Figure escapes on the last ship evacuating to the other isle of the sea. Crossing village to village largely on foot, a slew of outcasts and ghosts guide him as he navigates states of cultural and metaphysical crisis.
Scott McCulloch's debut novel, BASIN, explores the axis of landscape and consciousness. Echoing the modernist tradition, and written in an incendiary yet elliptical prose style, BASIN maps the phenomenon of a civilisation being reborn – a hallucinatory elegy to the inter-zones of self and place.
Born in Melbourne, based between Ukraine and the Caucasus since 2014, and having recently moved to the Mediterranean, where he divides his time between Greece and Lebanon, Scott McCulloch works with prose, essay and sound. His writings have appeared in Southerly, Australian Book Review, Art & Australia, Magazine, Kill Your Darlings and elsewhere. BASIN is his
debut novel.