A memoir about a new mother who begins dying, fast and without warning—and returns from coma determined to stop sleepwalking through life and learn instead what it takes, and costs, to be fully awake: to her body, love and motherhood; to effort, art and nature; to risk and possibility.
THE CURE FOR SLEEP
by Tanya Shadrick
Weidenfeld & Nicolson, Spring 2022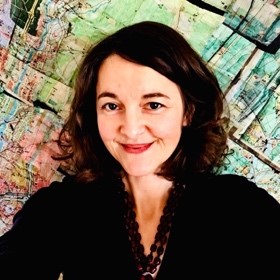 "Those breaths after coma were posthumous: the me of my first thirty-three years – that girl, that woman, who had worked so steadily to keep herself hidden, safe and small – was dead. My new self was stripped bare and spreadeagled. Flayed too of con soling ideas about how life might be kept neat and tidy."
The Cure for Sleep is about the times when lives change shape, turning towards or away from awareness: a terror-stricken child retreats into routine and daydream; a young wife hibernates in marriage; birth and death intertwine; doors open onto strangers who alter life's course; promises are made and broken; and a woman in midlife finally wakes up to her body, her desires and her voice – enlivening others in turn. For readers of Joan Didion, Annie Ernaux and Elena Ferrante.
Tanya Shadrick is founder of The Selkie Press and editor of Wild Woman Swimming by Lynne Roper – a journal of west country waters longlisted for the 2019 Wainwright Prize. A Fellow of the Royal Society of Arts, she is also a sought-after artist in residence who encourages creativity in others.