In his exhilarating debut, TJ Benson conjures up a kaleidoscope of Nigeria. This is the extraordinary tale of five people bound by blood, each searching for a way through.
THE MADHOUSE
by TJ Benson
PRH South Africa/Masobe Books Nigeria, March 2021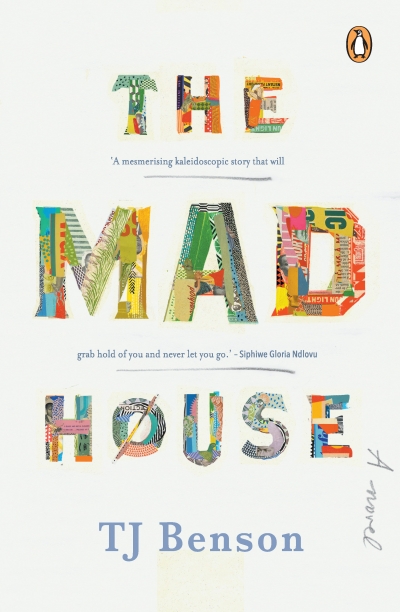 The house at the end of Freetown Street in Nigeria's Sabon Gari was once a sanatorium for colonists deranged from the heat and insanity of the place. Now it is home to a family whose unorthodox lives unfold into legend: Sweet Mother, an artist, her husband Shariff, a writer and soldier, and their children André and Max.
From the moment his baby brother André is born, Max attaches himself to him, even dreaming the boy's homicidal dreams. When the wayward André later pulls free from the family to join a death cult, Max must decide how far he will be drawn into his brother's web.
Serene and beautiful, Ladidi joins the family as a foster child, promising to marry the boy at school who can bring her a strawberry, a fruit she has never tasted.
Sensuality blooms, along with loss of innocence amid the death of music legend Fela Kuti, massacres, disappearances, abductions and broken promises.
While Sweet Mother and Shariff battle their personal demons, Max realises you cannot save your family. But can you ever escape them?
TJ Benson is a Nigerian author and portrait photographer. He was a finalist in the 2016 Short Story Day Africa Prize and a two-time writer-in-residence at the Ebedi Writers Residency, Nigeria. His collection of short stories, We Won't Fade Into Darkness was shortlisted for the Saraba Manuscript Prize in 2016 before being published by Parresia House in 2018 and has appeared on many best debut lists. THE MADHOUSE is his first novel.