Le tournage de l'adaptation du roman de Daniel Waters vient de commencer, avec un casting très médiatisé : Bella Thorne (The DUFF, Shake It Up!), Dermot Mulroney (Mozart in the Jungle, Shameless, My Best Friend's Wedding), et Richard Harmon (The 100, The Age of Adeline).
Cliquez ici pour voir les photos du tournage publiées par Bella Thorne sur son compte Instagram.
A deliciously creepy and unnerving thriller from New York Times Bestselling author Daniel Waters
BREAK MY HEART 1000 TIMES
by Daniel Waters
Hyperion, October 2012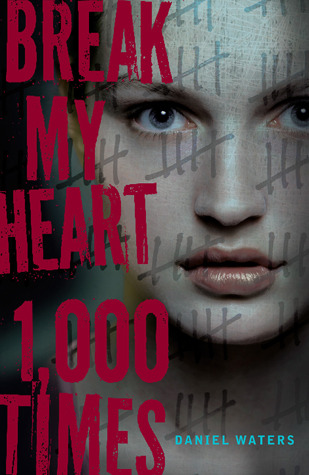 On some days, it doesn't bother Veronica that she sees ghosts everywhere. Other times, it breaks her heart to see the neighborhood ghosts, or to share her mirror with a teenage ghost combing his hair. But like everyone else living in the aftermath of The Event, seeing ghosts is just part of everyday life.
After The Event, a catastrophe that killed four million people, ghosts are everywhere, and more appear all the time. Most people have gotten used to the daily hauntings, but others are questioning where all the ghosts have come from, and why now?
As one of Veronica's high school teachers tries to get to the bottom of The Event, another teacher, August, is crippled by the death of his daughter and troubled by why her ghost won't reenter his life. But maybe instead of reappearing as a ghost, she's waiting to reappear with a body. August has tried finding a host for his daughter before, but no one has ever been as close a fit as Veronica. Even his daughter's death-day is the same date as Veronica's birthday, February 29th—a day that shouldn't exist. The more August starts to follow Veronica, the more he thinks she's a perfect match. And even if he's wrong, what's the harm in creating one more ghost?
BREAK MY HEART 1,000 TIMES will leave you with the chills. Or is that the ghost reading over your shoulder?