From acclaimed journalist and former Sports Illustrated staff writer Alexander Wolff comes the fascinating story—part history, part memoir—of the author's exiled grandfather and émigré father, who survived the turmoil of both World Wars and led fascinating lives as immigrants in America.
BERLIN RECKONING:
My German American Family's Story of War, Flight, Exile and Emigration
by Alexander Wolff
Atlantic Monthly, Winter 2021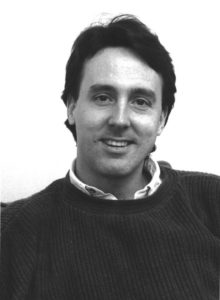 In 2017 acclaimed journalist Alexander Wolff moved to Berlin to ta explore the lives of his exile grandfather Kurt Wolff and émigré father Niko Wolff—two part-Jewish, German-born men who became American citizens. Kurt Wolff broke into the book business in 1909 as partner of Ernst Rowohlt in Leipzig; four years later, at age 26, he went out on his own, publishing Franz Kafka, Heinrich Mann, Franz Werfel, Joseph Roth, and other writers whose books would be burned by the Nazis. Just after the Reichstag fire in 1933, he and his wife Helen fled to France and Italy, and eight years later in New York they founded Pantheon Books, which went on to publish Gift from the Sea, Doctor Zhivago, and The Tin Drum. Kurt left behind a son from his first marriage, who served in the Wehrmacht before being captured by the Americans, emigrating to the U.S. only in 1948. This was Alexander's father Niko. Drawing on family letters, diaries, reminiscences and photographs, many never before seen by anyone outside the family, Alexander weaves intimate detail of his father and grandfather into a tapestry of history. An absorbing journey that is part memoir and part historical narrative, BERLIN RECKONING is the saga of a far-flung family navigating wartime and its aftershocks. The book evokes the perils, triumphs, and setbacks at the heart of the refugee experience. And it paints a vivid portrait of the life and times of a titanic literary figure who went from having his books burned by the Nazis to winning the Nobel Prize in Literature.
Alexander Wolff spent 36 years on staff at Sports Illustrated. He is author or editor of nine books, including the New York Times bestseller Raw Recruits and Big Game, Small World, which was named a New York Times Notable Book. A former Ferris Professor of Journalism at Princeton, from which he graduated magna cum laude with a B.A. in History, he lives with his family in Vermont.