A reading group coming-of-age novel about a young British-Ghanaian woman born into the chaos of domestic violence, who realises even as an adult that you can't escape the way your childhood shapes you.

DIARY OF A MAGPIE
by Marie-Claire Amuah
Oneworld UK, Summer 2022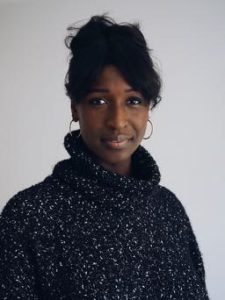 DIARY OF A MAGPIE tells the story of Stella, a child of Ghanaian parents, born and raised in South West London. Stella is born into the chaos of domestic violence and struggles to make sense of the world around her. She touches wood so that bad things won't happen to her or her family – until she learns a poem about Magpies, 'one for sorrow…' Stella excels academically and achieves professional fulfilment and success once she leaves home. However, she is unable to make evidence-based conclusions about events that unfold around her. Stella continues to rely on superstition to provide meaning to her life; to control the otherwise uncontrollable. She feels her greatest personal happiness when she falls in love but learns that magpies alone can't protect her from heartbreak, and that the impact of her childhood is something she will have to face – one way or another.
Marie-Claire Amuah is a British-Ghanaian barrister, based in London. She works in private prosecutions and specialises in white-collar crime. When she isn't writing, or practising law, she can be found walking her dog, practising yoga, or spending time with friends.