Blending memoir with observations on the healthcare industry, THE SHAPE OF SOUND is a story about the corrosive power of secrets, stigma and shame, and how deaf experiences and disability are shaped by economics, social policy, medicine and societal expectations.
THE SHAPE OF SOUND
by Fiona Murphy
Text Publishing Australia, April 2021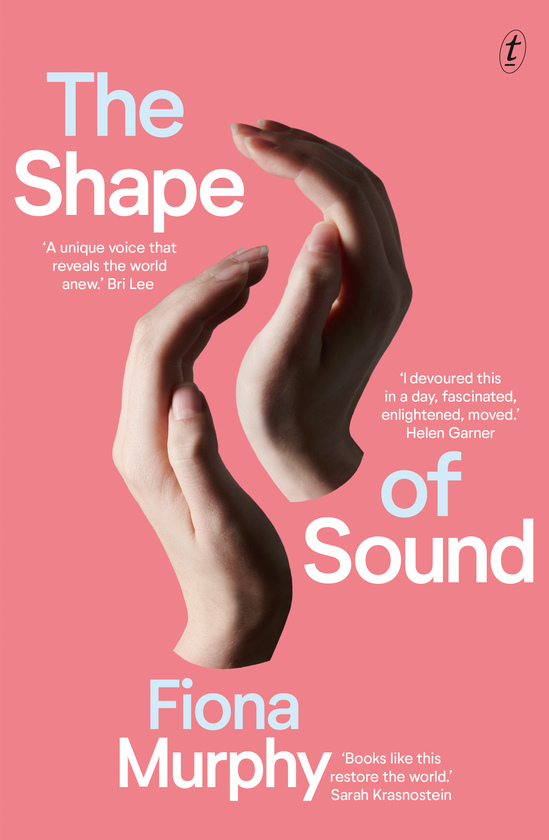 I am still unlearning the habit of secrecy. And yet, whenever somebody discovers that I am deaf, my body still reacts with churning terror. How do you build up a sense of robust pride when your body has taught itself to be fearful?
Fiona Murphy's memoir about being deaf is a revelation.
Secrets are heavy, burdensome things. Imagine carrying a secret that if exposed could jeopardise your chances of securing a job and make you a social outcast. Fiona Murphy kept her deafness a secret for over twenty-five years. But then, desperate to hold onto a career she'd worked hard to pursue, she tried hearing aids. Shocked by how the world sounded, she vowed never to wear them again. After an accident to her hand, she discovered that sign language could change her life, and that Deaf culture could be part of her identity. Just as Fiona thought she was beginning to truly accept her body, she was diagnosed with a rare condition that causes the bones of the ears to harden. She was steadily losing her residual hearing. The news left her reeling. This is the story of how Fiona learns to listen to her body.
Fiona Murphy is a Deaf poet and essayist. Her work has been published in Kill Your Darlings, Overland, Griffith Review and the Big Issue, among other publications. In 2019, she was awarded the Overland Fair Australia Essay Prize and the Monash Undergraduate Creative Writing Prize. In 2018, she was shortlisted for the Richell Prize and highly commended by the Wheeler Centre Next Chapter program.