The New York Times bestselling author of The Buddha and the Badass and The Code of the Extraordinary Mind hacks meditation with his signature hyper-efficient 6 Phase Meditation Program that anyone can make time for.
THE SIX PHASE MEDITATION METHOD:
The Proven Technique to Supercharge Your Mind, Smash Your Goals, and Make Magic in Minutes a Day
by Vishen Lakhiani
Rodale, September 2022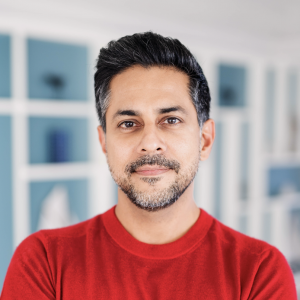 There are hundreds of types of meditation out there. But entrepreneur Vishen Lakhiani credits his success to a condensed, magic-making, joy-creating, productivity-inducing, goal-smashing mega meditation: The 6 Phase Meditation. He pulled from thousands of years of psycho-spiritual wisdom, cherry-picked the best bits, translated it all into plain English, and put it into a logical, 15-minute practice that anyone can master. The 6 phases are centered on Connection, Gratitude, Forgiveness, Envisioning Your Future, Daily Intention, and Blessing, and only demand 15 minutes of your day. One of the side effects of this particular meditation is increased focus and reduced anxiety as you shift from overwhelm to overwellness—Vishen's word for an optimum level of balance in all aspects of your life.
No matter what you've got going on, you can thrive because you've trained for all of life's insanity on your meditation cushion.
Vishen Lakhiani is the founder and CEO of Mindvalley, a personal growth education empire with more than two million students, which teaches revolutionary success systems for mastering life via online learning platforms, storytelling and filmmaking, and live events. He is the author of New York Times bestsellers The Buddha and the Badass and The Code of the Extraordinary Mind.