A fantastic spy story with all the intrigue of a Le Carre novel, about Ana Montes, a Cuban spy within the US intelligence community who was trying to stay one step ahead of her sister, also a government official. One of the greatest spy stories you've never heard.
CODE NAME BLUE WREN:
The True Story of the Hunt for America's Most Dangerous Female Spy
by Jim Popkin
Hanover Square Press, early 2023
(via Javelin)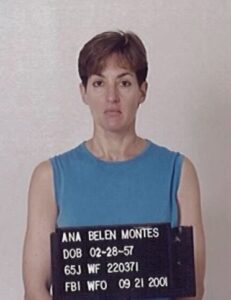 In the aftermath of 9/11, Ana Montes was arrested by federal authorities after 17 years of feeding American secrets to the Cuban government.
The Cubans made a habit out of selling US intel to the highest bidders – Russia, Venezuela, Iran – and Ana Montes was a generous supplier of some of our nation's biggest secrets. Her offenses were so grave she is called the most dangerous female spy in American history, and Secretary of Defense Donald Rumsfeld wanted her executed. The hunt for this dangerous spy – an operation codenamed BLUE WREN – has been an obsession for journalist Jim Popkin, who has written about this case in publications such as the Washington Post. He has unprecedented access to key characters in this story, including Ana's sister, Lucy, who worked for the FBI. Lucy's job: identifying Cuban spies.
This is a story about ideology, about betrayal, about the supersecret world of espionage (which the Cubans have mastered), and about two sisters who chose two very different paths.
Popkin's cover story for the Washington Post Magazine, "The Queen of Cuba," was selected as a "Page-Turner" by the New Yorker and named one of the "Great Post Reads" by the Washington Post.
A dramatic adaptation is already in the works.
Jim Popkin is a writer whose investigative articles and reports have appeared in the Washington Post Magazine, Newsweek, WIRED, Slate, The Guardian, Washingtonian and on National Public Radio.