An audacious work of speculative fiction set in the workplace, this darkly funny debut upends our new COVID-era workplace—the virtual office.
SEVERAL PEOPLE ARE TYPING
by Calvin Kasulke
Doubleday, publication date TBD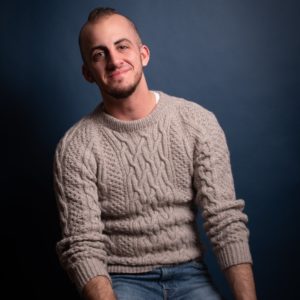 Gerald, an employee of a New York-based PR firm, is working in a spreadsheet when he finds his consciousness uploaded into the company's Slack channel. Despite his posts for help, his colleagues assume it's an elaborate strategy to work from home. Gerald enlists his co-worker Pradeep to care for his body while they figure out how to reintegrate his consciousness. Plunging deeper into the Slack workspace—and becoming a more productive employee by the day—Gerald relies on Slackbot, the messaging service's AI assistant, to help him navigate his new digital reality. But what happens when the Slackbot discovers a world (and an empty body) outside the Slack app? Meanwhile, Gerald's co-workers scramble to stem the PR catastrophe that erupts after Bjärk dog food poisons Pomeranians across the country. Will their boss Doug discover that Tripp has been fucking new hire Beverley on Doug's now-broken desk? Why does Lydia now hear an incessant howling that started on a work-from-home day? Is it possible for love to develop between two men when one is a disembodied consciousness? And what the hell does the :dusty-stick: emoji mean?
Calvin Kasulke is a writer based in Brooklyn, NY. He is a Lambda Literary Fellow and is the creator of In This Economy?, an audio fiction series produced by BRIC Arts Media. Calvin's writing and reporting have been featured in outlets including VICE, MEL Magazine, Electric Literature and BuzzFeed. Visit him online.