A new essay by Tyson Yunkaporta, the best-selling author of Sand Talk: How Indigenous Thinking Can Save the World.
UNTITLED ESSAY
by Tyson Yunkaporta
Text Publishing, October 2023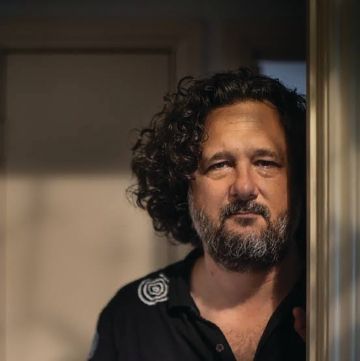 When Tyson Yunkaporta's Sand Talk was published in 2018, the American writer Tommy Orange commented that it 'shows how vital and alive and essential Indigenous ways of being and thinking are.' Sand Talk examined global systems from an Indigenous point view. It was, as Miles Franklin-winning author Melissa Lukashenko remarked, 'an extraordinary invitation into the world of the Dreaming'.
Tyson Yunkaporta's new book extends his explorations of how we can think and act and speak by combining an analysis of indigenous thinking and living with an equally revelatory critique of postindustrial society. Like Sand Talk, this new book is a formidably original essay.
It describes how the ways that we relate to each other are inseparable from how we relate to the environments we live in. It is about how we talk to each other, or yarn: how we teach and learn. Along the way, Tyson talks to a range of people: liberal economists, performance and memorisation experts, Nordic stone carvers, Frisian ecologists, and Indigenous Australian thought-leaders, mathematicians, and storytellers.
This book is a sequence of thought experiments, which are, as Yunkaporta writes, 'crowd-sourced narratives where everybody's contribution to the story, no matter how contradictory, is honoured and included…the closest thing I can find in the world to the Aboriginal collective process of what we call "yarning".'
Tyson Yunkaporta is an Aboriginal scholar, and founder of the Indigenous Knowledge Systems Lab at Deakin University in Melbourne. His work focuses on applying Indigenous methods of inquiry to resolve complex issues and explore global issues. His first book, Sand Talk: How Indigenous Thinking Can Save the World, was published in 2019 and won the Small Publishers' Adult Book of the Year at the Australian Book Industry Awards and the Ansari Institute's Randa and Sherif Nasr Book Prize on Religion & the World.