Kate Grenville's return to the territory of The Secret River is historical fiction turned inside out, a stunning sleight of hand by one of Australia's most original writers.
A ROOM MADE OF LEAVES
by Kate Grenville
Text Publishing, July 2020 (voir catalogue)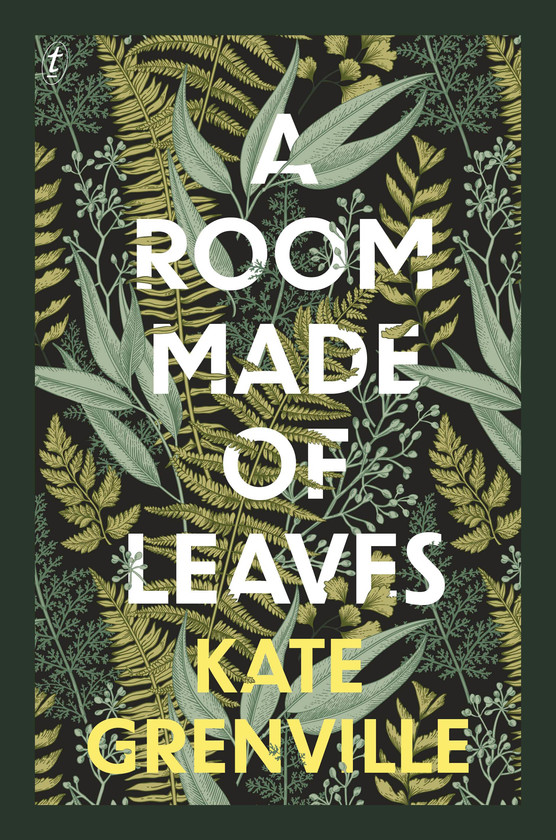 What if Elizabeth Macarthur—wife of the notorious John Macarthur, wool baron in the earliest days of Sydney—had written a shockingly frank secret memoir? And what if novelist Kate Grenville had miraculously found and published it? That's the starting point for A Room Made of Leaves, a playful dance of possibilities between the real and the invented.
Marriage to a ruthless bully, the impulses of her heart, the search for power in a society that gave women none: this Elizabeth Macarthur manages her complicated life with spirit and passion, cunning and sly wit. Her memoir lets us hear—at last!—what one of those seemingly demure women from history might really have thought. At the centre of A Room Made of Leaves is one of the most toxic issues of our own age: the seductive appeal of false stories. This book may be set in the past, but it's just as much about the present, where secrets and lies have the dangerous power to shape reality.
Kate Grenville is one of Australia's most celebrated writers. Her international bestseller The Secret River was awarded local and overseas prizes, has been adapted for the stage and as an acclaimed television miniseries, and is now a much-loved classic. Grenville's other novels include Sarah Thornhill, The Lieutenant, Dark Places and the Orange Prize winner The Idea of Perfection. In 2017 Grenville was awarded the Australia Council Award for Lifetime Achievement in Literature. She lives in Melbourne.