A landmark new nonfiction upper middle-grade series curated by literary legend Dave Eggers and International Youth Congress member Zainab Nasrati. Inspiring, engaging, and utterly absorbing, I, WITNESS gathers together the world's foremost teen activists, writers and changemakers to tell their stories. Filled with accounts of extraordinary challenge from voices across the globe, it's a one-of-a-kind series by the leaders of tomorrow—a rallying call to action, a praise song to youth resilience, and a testament to the incredible power of shared stories.
I, WITNESS Series
curated by Dave Eggers & Zainab Nasrati
Norton, Summer 2021
(chez Writers House – voir catalogue)
Book #1, ACCUSED, tells the story of Muslim-American activist Adama Bah, who, at the age of 16, was wrongly seized by the FBI on suspicion of being a suicide bomber. Her experience provides a riveting window into the damaging effects of racial profiling and post-9/11 discrimination. Book #2, HURRICAINE, is the astonishing account of Salvador Gómez-Colón, who raised over $160,000 for families devastated by Hurricane Maria in Puerto Rico (read more about Salvador here).
Books #3-4 tentatively to follow over the next 12 months.
The International Congress of Youth Voices was founded by Dave Eggers and Amanda Uhle and is an assembly of the world's most exceptional teenage writers and activists. You can read more about the organization here.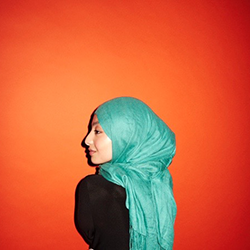 Dave Eggers is the acclaimed author of several books for adults and children, and is the winner of the Muhammad Ali Humanitarian Award for Education, the Dayton Literary Peace Prize, the TED Prize, and has been a finalist for the National Book Award, the Pulitzer Prize, and the National Book Critics Circle Award. His establishment of the International Congress of Youth Voices is a natural extension of his well-known activism including the founding of 826 National and his ongoing involvement with ScholarMatch. Dave and co-founder Amanda Uhle are working alongside Danish activist (and congress delegate) Zainab Nasrati to shape the series. Bestselling illustrator AG Ford will provide cover art for each book in the series in order to give it a unified look.