Perfect for fans of Morgan Matson and Ruta Sepetys, this sweet, summery romance set in Nantucket follows seventeen-year-old Abby Schoenberg as she uncovers a secret about her grandmother's life during WWII.
THE SUMMER OF LOST LETTERS
by Hannah Reynolds
Razorbill/Penguin Young Readers, June 2021 (voir catalogue)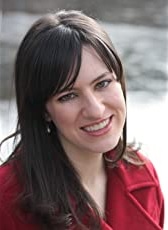 Seventeen-year-old Abby Schoenberg isn't exactly looking forward to the summer before her senior year. She's just broken up with her first boyfriend and her friends are all off in different, exciting directions for the next three months. Abby needs a plan—an adventure of her own. Enter: the letters. They show up one rainy day along with the rest of Abby's recently deceased grandmother's possessions. And these aren't any old letters; they're love letters. Love letters from a mystery man named Edward. Love letters from a mansion on Nantucket. Abby doesn't know much about her grandmother's past. She knows she was born in Germany and moved to the US when she was five, fleeing the Holocaust. But the details are either hazy or nonexistent; and these letters depict a life that is a bit different than the quiet one Abby knows about. And so, Abby heads to Nantucket for the summer to learn more about her grandmother and the secrets she kept. But when she meets Edward's handsome grandson, who wants to stop her from investigating, things get complicated. As Abby and Noah grow closer, the mysteries in their families deepen, and they discover that they both have to accept the burdens of their pasts if they want the kinds of futures they've always imagined.
Hannah Reynolds grew up outside of Boston, surrounded by books and trees. After studying creative writing and archaeology in college, she spent several years in Paris, New York, and San Francisco. She now lives in Cambridge, MA, where she works as an editor at BookBub. This is her young adult debut, but she has written three adult romances (published by Harleqiun) under the pen name Allison Parr.