The genuine memoirs from a popular Black American podcaster with an international following. Will feature select recipes, illustrative of the author's Parisian life.
DINNER FOR ONE:
How Cooking in Paris Saved Me
by Sutanya Dacres
Park Row, May 2022
(chez MacKenzie Wolf – voir catalogue)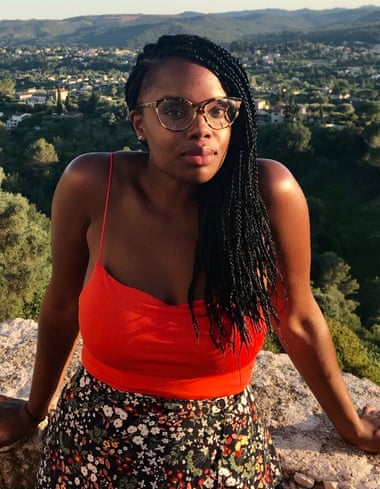 When Sutanya Dacres married her French boyfriend and moved to Paris in 2013, she felt like she was living out her very own fairy tale. Jamaican-born and New York-raised, she had never entertained fantasies of living abroad, until her grad school days when she discovered the blogs of expat women living in Paris and began to dream of a different life in a different land. Then she met a French man in a bar, fell in love, and voilà, almost as if she willed it, she was living her Parisian fantasy, embarking on her own "happily ever after" … until her marriage fell apart. Sutanya looked back to her beloved bloggers for guidance, but realized their rosé-tinted reality didn't match up to her own. For one thing, they weren't writing about divorce. For another, they weren't Black. While her marriage had ended and the façade of picture-perfect Paris had cracked, Sutanya wasn't giving up on the City of Light. Instead, she decided to figure out for herself what happens after the Paris fairy tale ends, and to find a way to mend her broken heart and create a home for herself, beginning in her kitchen. Determined to share her genuine, candid perspective and offer a counter-narrative to the typical idealized expat story, Sutanya launched her podcast, Dinner for One, in February 2018. In each episode, she invites listeners into her Paris kitchen as she shares her experiences as a 30-something hopeless romantic embracing her post-divorce life and celebrating the joy of learning to love cooking for herself. This book grew out of the podcast.
In DINNER FOR ONE: HOW COOKING IN PARIS SAVED ME, Sutanya takes the reader on an adventure through love, loss, and finding home, even when home doesn't look quite how you expected. Along the way, she builds Parisienne friendships, learns how to date in French, and examines what it means to be a Black American woman in Paris—all while adopting the French principle of pleasure, especially when it comes to good food.

Sutanya Dacres is the creator and host of the podcast Dinner for One, which has been featured in The New York Times and BBC Radio Hour, among others outlets. She grew up in New York City and graduated from the University of Hartford where she double majored in international relations and modern languages and cultures (French) and earned a master's in communications. She has held a number of copywriting positions at branding and advertising agencies, including Interbrand and BBDO Paris, and with Air France. Sutanya is passionate about contributing a new, underrepresented voice to the Paris expat narrative. She currently resides, and cooks dinners for one, in the Montmartre neighborhood of Paris.