With his trademark blend of trenchant observation and insightful analysis, in his first book, Liar's Poker, Michael Lewis revealed the excesses of Wall Street; in The Big Short, he introduced us to the traders who bet against the market leading to the 2007-2008 financial crisis; in Moneyball he explained the statistical revolution in professional sports, and in his last book, The Fifth Risk, he took on the Trump administration. Now, in THE PREMONITION, he will expose the failure of that administration to handle the pandemic.
THE PREMONITION: A Pandemic Story
by Michael Lewis
Norton, May 2021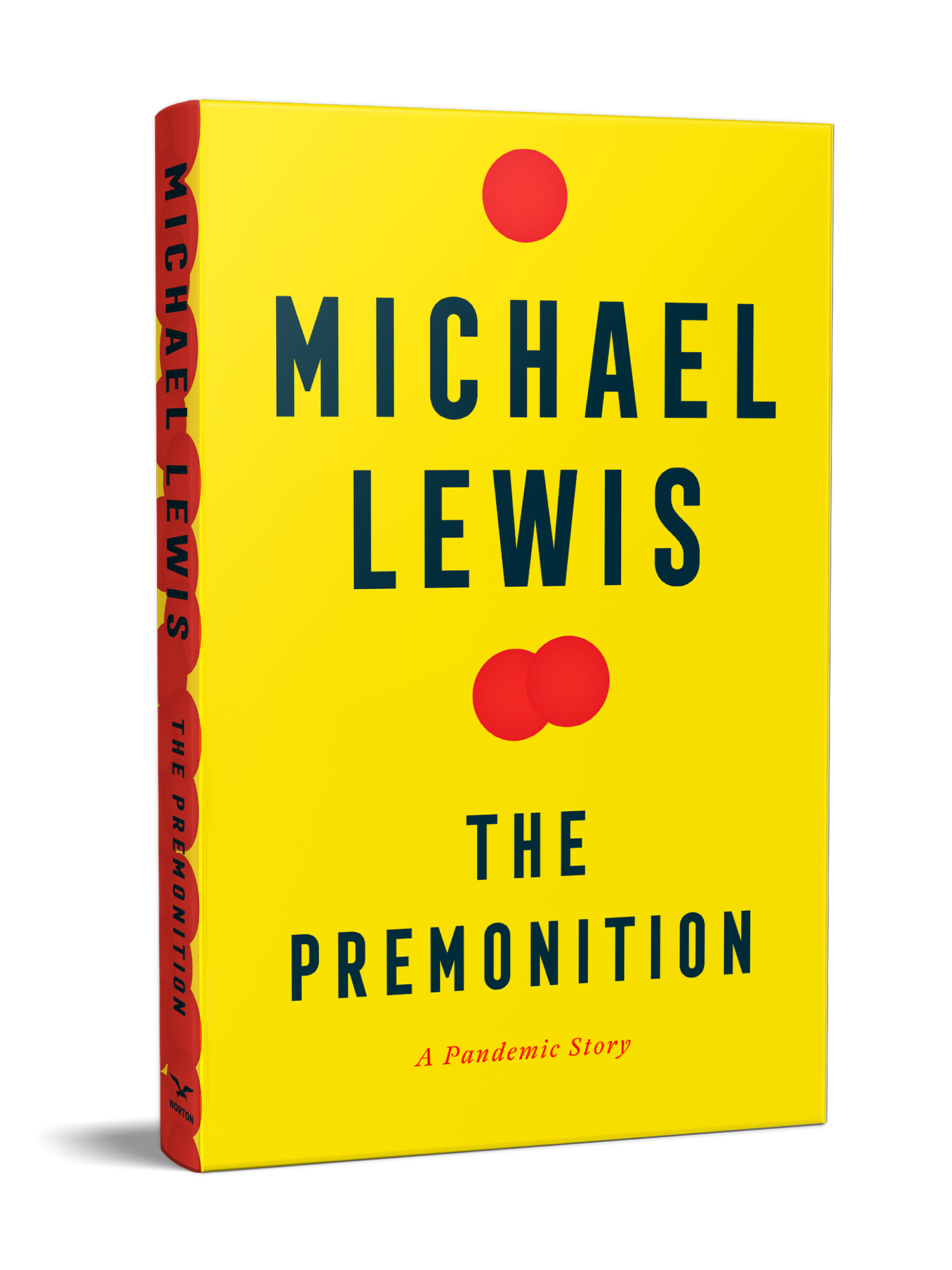 The news out of China was not good: there were signs that a new disease might be big―scary big, like a brushfire coming at you uphill. Authorities, medical and political, saw no reason to worry and little need for tests. Michael Lewis's riveting nonfiction thriller pits a rogue band of visionaries, working under the radar, against the weight and disinterest of officialdom. It is a race against time, and the deadline is now… or yesterday.
Michael Lewis is the best-selling author of Liar's Poker, Moneyball, The Blind Side, The Big Short, and The Undoing Project. He holds a bachelor's degree in art history from Princeton and a master's degree in economics from the London School of Economics. He lives in Berkeley, California, with his wife and three children.