STRENGTH & POWER will explore the groundbreaking current research that examines the myths and shatters our misconceptions relating to the ingrained belief that still very much holds sway today: men are physically stronger than women.
STRENGTH & POWER:
The Untold, Ignored, and Belittled Science of Women's Bodies
by Starre Vartan
Seal Press/Hachette US, 2025
(via The Martell Agency)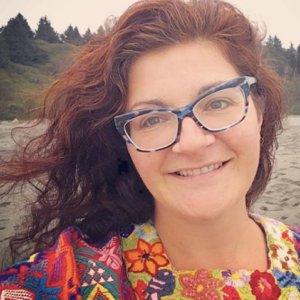 Vartan undertook the project of looking for the scientific evidence to back this proposition up and…couldn't find it. The book will examine the actual data, the history of "male only" baselines in past studies, and the extensive body of current research that proves that women aren't "weaker," in fascinating, eye-opening counterintuitive detail, such as:
• women's muscles retain strength over time better than men's;
• women's fat and metabolism are huge advantages for any pursuit that requires endurance;
• the biology of women's brains makes women far more resilient in the face of stress.
The bottom line is that men's bodies are generally good at certain physical pursuits—while women's are generally better at others. But how you get from there to the idea that men are overall stronger? That is the crux of this challenging and provocative book that will draw on cutting edge studies and touch on a wide range of topics: women's athletic training, women's performance in long-distance events across multiple sporting disciplines, women's longevity, the role that menstruation, hormones and distribution of body fat play in women's physical power and, of course, the profound cultural influences that have long governed society's view of women's physical capabilities.
Starre Vartan is the ideal person to write this book. Her science background and proven effective interaction with researchers with two decades of writing, a decade of founding and running a popular women's health and lifestyle website and social media platforms, and recent work in investigative journalism, all point to her expertise as an independent science journalist with deep media experience, with a range of contacts both in the science publishing space, and in the women's health and lifestyle area. On the science side, she has written on health for CNN and biotechnology and health for Scientific American, is a contributor to such publications as Nat Geo, Treehugger, Slate, Gizmodo, The Daily Beast and New York magazine. Her long-form investigative piece on the scientists exiting the Trump administration was published at the end of 2020 in Undark and a piece of investigative journalism for NatGeo in early 2022 on how the DNA technique used to catch the Golden State Killer is being used to track elephant ivory smugglers and convict wildlife criminals.