Shedding light on a little-known aspect of the Nazi regime, this is a heartfelt, emotional novel of friendship, love, and secrets that is sure to resonate with historical fiction fans.
THE SUNFLOWER HOUSE
by Adriana Allegri
St. Martin's Press, September 2024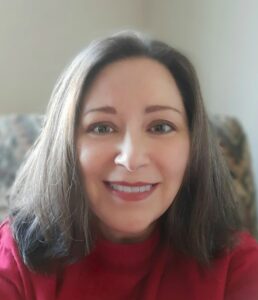 In a sleepy German village, Allina Gottlieb's life is idyllic: she works at the bookshop with her uncle, makes strudel with her aunt, and spends the weekends with her friends and fiancé. But it's 1939, and on one fateful night, her life changes forever.
THE SUNFLOWER HOUSE is a meticulously-researched debut historical novel set at Hochland Home, part of the notorious Lebensborn Program in Nazi Germany—a real-life Handmaid's Tale. Women of "pure" blood resided there for the sole purpose of perpetuating the Aryan population, giving birth to hundreds of babies who were then raised—and neglected—in this state-run baby factory.
With her life on the line, Allina is forced to work as a nurse in Hochland Home. Her Jewish identity must remain a secret in order for her to survive, but when she discovers the neglect occurring within the home, she is determined not only to save herself, but also the children in her care. When Allina meets Karl, a high-ranking SS officer with secrets of his own, the two must decide how much they are willing to share with each other—and how much they can stand to risk. The threads of this poignant and heartrending novel weave a tale of loss and love, friendship and betrayal, and the secrets we bury in order to save ourselves.
As a first-generation American with parents who lived in Europe during World War II, Adriana Allegri grew up on stories about how small acts of compassion and kindness saved lives. That theme shows up in everything she writes, regardless of genre. She has worked in education, as a high school teacher and program administrator; as a writer/project manager for a leading data analytics company, and as an author. 2015 was her Big Risk Year, as she left her corporate job to concentrate on writing. THE SUNFLOWER HOUSE is her first novel.