Lorrie Hope has a steady job, a partner she adores and two wonderful kids. All she wants is to get promoted, love her body and end global warming. By Friday. What could possibly go wrong?
THE OPPOSITE OF SUCCESS
by Eleanor Elliott Thomas
Text Publishing (Australia), October 2023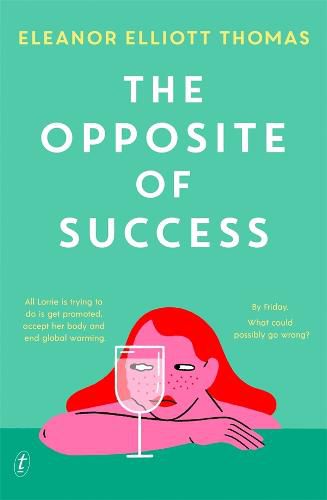 Lorrie Hope is about to have the worst day of her life.
Lorrie has been stuck for years in a mediocre job at the local council, and she's applied for a promotion she's not entirely sure she wants. Her best friend of twenty years, Alex, is stuck in a very different mess—one that involves Lorrie's rakish ex, Ruben; or, more accurately, his wife. Oh, and Ruben's boss happens to be the mining magnate Sebastian Glup, who is sponsoring Lorrie's most important project at work…
As the day spirals from bad to worse to frankly unhinged, Lorrie and Alex are forced to reconsider what they can expect from life, love and middle management. THE OPPOSITE OF SUCCESS is a hilarious debut novel about our work, motherhood, friendship and ambition.
Eleanor Elliott Thomas worked for many years as a lawyer before devoting herself to writing full-time. She is a graduate of the Faber Writing Academy's 'Writing a Novel' course, in which she was taught by Sophie Cunningham and Emily Bitto. She lives with her partner and two daughters in Naarm/Melbourne. THE OPPOSITE OF SUCCESS is her first novel.