Love in a time of upheaval: the bestselling author's captivating new saga set in Danzig.
DANZIG #1
by Hilke Sellnick
Penguin Germany, June 2023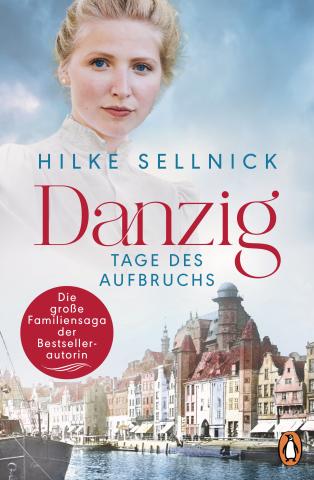 Danzig, 1856. When young Johanna Berendt finds herself standing in front of the big villa in Langgasse Street, she feels deeply embarrassed. She eloped with a pianist just a few months ago, but now she's back and hoping that her family will forgive her. Yet a shock awaits Johanna: her father has died, and her brother is now in charge of the family and their long-established merchant business. And he has no time for his freedom-loving sister.
When Berthold Forster, a good-natured and considerably older shipyard owner, proposes to Johanna, she seizes the opportunity to free herself from her brother's sway. At Forster's side, she even develops an interest in shipbuilding, and Georg, Forster's son from his first marriage, is put out when she expresses a desire to help run the place. Yet Johanna is intelligent and courageous enough to pursue her vision, and Georg soon realises he has met his match – in business, of course. Or do his feelings run deeper?
Hilke Sellnick's bestselling historical novels have won her hundreds of thousands of fans over the years. With this first book in a brilliant new series for Penguin, she is now showing her readers a different side to herself. Set in nineteenth-century Danzig, it tells the addictive story of a young woman who defies social convention, turns an old shipyard into a successful business, and fights for love.