Opulent, emotional and irresistible: the inspirational story of Gustave Eiffel's daughter.
MADEMOISELLE EIFFEL UND DER TURM DER LIEBE
(Mademoiselle Eiffel and the Tower of Love)
by Sophie Villard
Penguin Germany, April 2023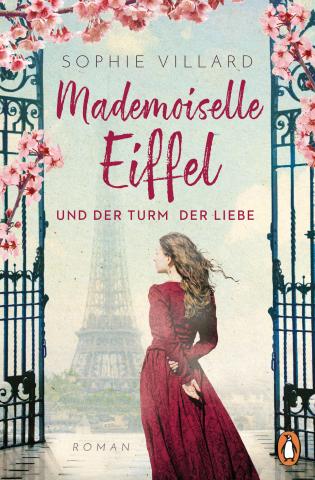 Paris, 1887. Gustave Eiffel wants to build the tallest tower in the world, yet no one seems to have faith that his absurd steel colossus will be finished in time for the World's Fair – except, that is, for his bold daughter Claire. At a time when it is still thought unseemly for a woman to go for a walk on her own, she is her father's most valued advisor. But Eiffel has to contend with more than deadlines. Paris's cultural elite, led by Guy de Maupassant and Alexandre Dumas, think their city is being mutilated, and are taking a stand. Claire has her own worries too: her husband, young engineer Adolphe, is in charge of the high-risk construction of the tower's top, and her fears for his safety are threatening to destroy their marriage. Then a worker is killed in a fall, and Claire meets handsome reporter Gordon Bennett, who promises her a carefree new life in America. Will she choose the Eiffel Tower, or a future in the New World?
Sophie Villard is the pen name of a successful German author. She studied journalism and political science, and lives near Dresden with her family. Her novel about the famous art collector Peggy Guggenheim was a Spiegel bestseller.