With him, her dreams learned to fly. But they came too close to the stars.
MADAME EXUPÉRY UND DIE STERNE DES HIMMELS
(Madame Exupéry and the Starry Skies)
by Sophie Villard
Penguin Germany, September 2021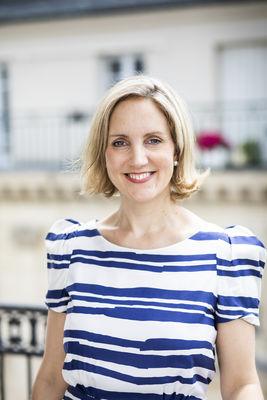 Paris, 1930. When the young artist Consuelo meets Antoine de Saint-Exupéry at a party, it's love at first sight. The temperamental Salvadorean becomes the muse of the enigmatic pilot, who would much rather be writing and drawing than flying planes.
His deep love for her inspired « The Little Prince »: Consuelo is the beloved rose that the prince protects with a glass globe, and which is always in his thoughts no matter where his travels take him.
The book made Antoine world-famous, but life by his side was not easy. Consuelo had to deal with his unfaithfulness, and fought hard to establish herself as an artist in her own right – until 1944, when Antoine took off on his fateful flight across the Mediterranean …
Sophie Villard is the pen name of a successful German author. She studied journalism and political science, and lives near Dresden with her family. Her novel about the famous art collector Peggy Guggenheim was a Spiegel bestseller, and her new book as well is about another inspiring and important female figure: Antoine de Saint-Exupéry's wife and muse Consuelo, to whom we owe the story of the Little Prince.