The contemporary fantasy that author Deeba Zargarpur wishes existed when she was a young reader—one with a strong Afghan girl in the lead and rooted in her own family's culture and tradition. Centering the rich mythology of the Seven Jinn Kings, Deeba Zargarpur's middle grade debut will appeal to any kid who loves being immersed in big magical adventures
FARRAH NOORZAD AND THE RING OF FATE
by Deeba Zargarpur
Labyrinth Road/PRH, Summer 2023
(via Laura Dail Literary)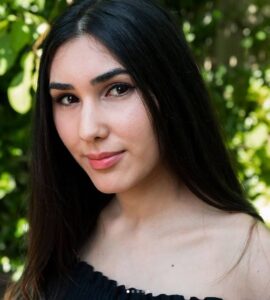 All her life, eleven-year-old Farrah Noorzad has been desperate to make her father proud. But she only gets one day a year—her birthday—to spend time with him, before he jets back across the world to his real family in Abu Dhabi. This year, when her father gives her a box containing a mysterious, whispering ring, and tells her she can make a wish on it, Farrah doesn't think twice. She takes the ring and wishes with everything in her heart to find a place in his world. But her wish backfires and her father vanishes before her eyes. Guided by the whispering ring, she meets Idris, a half-jinn with milky white eyes and hair, who reveals her true heritage: she is also a half-jinn…and her father is one of the seven great jinn kings. As if that weren't unbelievable enough, he explains that her wish has trapped her father inside the ring, and the other six jinn kings will follow if she can't find a way to undo her mistake.
With the clock ticking, Farrah makes an unlikely alliance with Idris and Yaseen, the half-brother she's never met. In order to free their father, the trio will have to face the most devious jinn king of all.
Deeba Zargarpur is an Afghan-Uzbek American. She credits her love of literature across various languages to her immigrant parents, whose eerie tales haunted her well into the night. She lives in New York with her cat and husband, and currently works as an editor in children's publishing. She also has a debut YA novel coming from FSG in Fall 2022.
Upload picture