Weaving together cultural criticism, personal narrative, historical diversions, and on-the-ground research, MAKE ME FEEL SOMETHING is a search for pure, loud, vibrant sensory experience and the knowledge that can only come from that source.
MAKE ME FEEL SOMETHING:
In Pursuit of Sensuous Life in the Digital Age
by Jennifer Schaffer-Goddard
Ecco/HarperCollins, Summer 2024
(via Sterling Lord Literistic)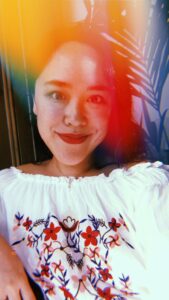 As physical life on earth grows increasingly fraught and imperiled, technology moves to take us out of our bodies and into our screens. Capital is flooding into the development of the metaverse, designed to engulf us even more fully in tech's trackable, commodifiable sphere.
And as the influence of these newly manufactured modes of experience promises to grow more fixed and invasive, it is not hyperbole to suggest that the years ahead will require us to reckon with questions that, at first glance, may seem surreal: What is the point of physical life? What are our bodies for?
Although we are saturated by an overload of stimuli, we engage with our actual physical senses—touch, taste, sight, scent, and sound—less and less. It's no surprise we face an epidemic of depression and disassociation; no wonder that, in an era that demands engagement, we often find ourselves numb, forgetful, and detached. We need an urgent and necessary alternative: a return to the vital purpose and pleasure of our embodied senses.
This is precisely the mission of MAKE ME FEEL SOMETHING, a multi-hyphenate work of narrative non-fiction offering a radical reappraisal of the five senses in our break-neck technological world, as well as our sense of time, place, and of self.
With the improbably intermingled properties of Jenny Odell's How to Do Nothing, Samin Nosrat's Salt Fat Acid Heat, and John Berger's Ways of Seeing, MAKE ME FEEL SOMETHING is a personalized, thematically anchored quest narrative that proposes a defiant way forward for sensory life.
Jennifer Schaffer-Goddard was born in Chicago in 1992, the year Apple declared handheld devices would change the world. A 2021 finalist for the Krause Essay Prize, her work has appeared in The Nation, The Baffler, The Paris Review Daily, Vulture, The Times Literary Supplement, The Idler, The White Review, The New Statesman, and elsewhere in print and online. Her research on the societal impacts of artificial intelligence has received recognition and funding from the Royal Society, the Centre for the Future of Intelligence, and the Partnership on Artificial Intelligence in Cambridge and Oxford. A graduate of Stanford and the University of Cambridge, she has, for better or worse, spent several years working in the tech industry.