A lively and warmhearted novel starring four precocious Gen X teen-turne-twenty-first-century middle-agers who are seeking . . . well, if not exactly justice from a long-ago hurtful teacher, then at least some kind of long-desired reckoning and closure. By the acclaimed author of Christodora.
SPEECH TEAM
by Tim Murphy
Viking, Summer 2023
(via Writers House)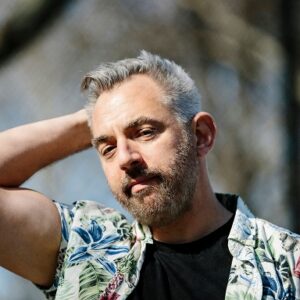 Late one morning, parked in a desk chair at his humdrum job, Tip Murray finds himself reading the suicide note of his long-lost high school friend Pete Stroman. Mentioned in the note as a root cause of Pete's despair? A disparaging comment made to him about his developmental disability by none other than their high school speech team coach, Gary Gold.
As more thorny memories surface from their eighties adolescence, Tip and his best friend, fellow speech team alum Nat Farb-Miola, decide to reconnect with their other teammates, and they discover an unsettling thread: all were quietly wounded by Mr. Gold's offhandedly insensitive remarks. The silver lining? Gary Gold is still alive, and a quick Google search tells the quartet that he has retired to Florida. There's only one thing left to do: confront him.
By turns incisive and sweet, alive with the sting of wounds past and the hopeful possibility of the present, SPEECH TEAM explores what it means to take account of the pain that can suffuse a life and what it means, years on, to move forward.
Tim Murphy is the author of the novels Correspondents and Christodora, both published by Grove Atlantic. Christodora was longlisted for the Andrew Carnegie Medal. Under the name Timothy Murphy, he is also the author of the 1990s novels Getting Off Clean and The Breeders Box. He has been for nearly 20 years a journalist focusing mostly on HIV/AIDS and LGBTQ issues, for publications including the New York Times, New York magazine, Out magazine, the Nation, POZ magazine, and for the magazines of the ACLU and Lambda Legal.