The irresistibly compelling story of a girl who must go to extreme lengths to save her brother from a foreign kingdom across a desert, torn between duty to country and duty to family, this magical debut explores the trauma colonialism imposes on the people of a forcibly occupied land. It's a book that is both bold in its thematic explorations, and deeply intimate in its portrait of a young woman who will do anything to save the people she loves.
SPICE ROAD
by Maiya Ibrahim
Delacorte, Spring 2022
(via Park & Fine)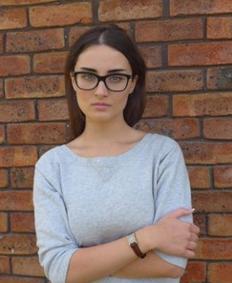 Seventeen-year-old Imani's life and family fractured the day her older brother Atheer ventured into the desert and never returned. From an early age, Imani has looked up to Atheer, known for his charm, his courage, and eventually his mastery of tea magic. Now, a year has gone by, Atheer is presumed dead, and Imani has buried her grief under her duties as a member of The Shields—an elite guard charged with using their magical prowess to protect the Sahiran people from the beasts that threaten their border. Beyond the border is a vast sea of sand, and beyond that everyone knows there is nothing but a land laid to waste by monsters and madness.
Or at least that's what Imani always thought, until she finds a cache of Atheer's letters suggesting he's not only alive but also may have fled across the desert to a foreign land besieged by an invading army—a land that, according to Imani's many lessons growing up, doesn't exist. Has her brother committed treason, or is he right to want to use the Sahiran's magic to help an unknown—perhaps unreal—kingdom in need? And why would the Sahiran people's governing council hide the truth of what lies across the desert from its own people?
Now, Imani must venture across a land ridden with giants, ghouls and ravenous hyenas to find her brother, accompanied by two unlikely allies: Qayn, a roguish and handsome djinni, and Taha, her nemesis in The Shields whose talents are an obvious asset to her mission, even if his arrogance makes for difficult company. But time is running out: a war is brewing across the desert, and if Atheer reveals the location of the Sahiran people before Imani can safely retrieve him, the invading army could arrive at the Sahiran nation's doorstep in pursuit of land, power—and magic.
The only daughter of parents who immigrated to Australia from Lebanon, Maiya Ibrahim is a writer and reader born and raised in Sydney. When she's not writing or reading, Maiya can be found indulging in Lebanese food with her family, playing Skyrim, watching Game of Thrones, or swimming with friends at one of Sydney's many spectacular beaches. SPICE ROAD is her debut novel.