Frozen meets The Wizard of Oz in this swashbuckling graphic novel reimagining of a beloved classic, perfect for fans of Amulet and The Okay Witch, from the acclaimed author of Meg, Jo, Beth, and Amy.
SWAN LAKE: QUEST FOR THE KINGDOMS
by Rey Terciero
illustrated by Megan Kearney
HarperAlley, March 2022
(via Writers House)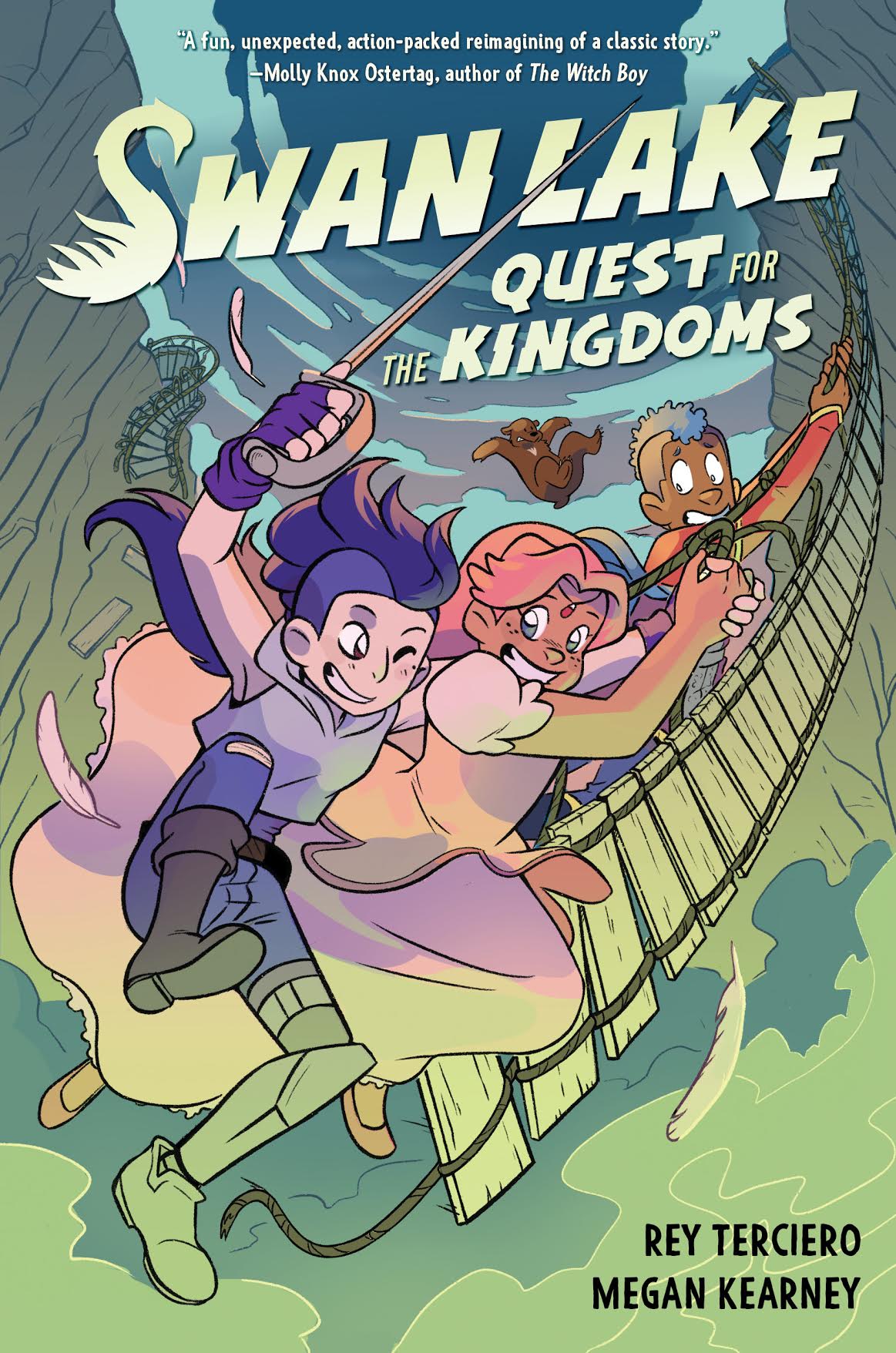 Odette and Dillie are supposed to be enemies. Their kingdoms have been feuding since before they were born. But when the two princesses meet each other at the lake that separates their castles, it's clear they were destined to be best friends. Odette—who lives with a curse that magically transforms her into a swan when the sun rises— is happy to find someone who treats her like everyone else. And Dillie has finally met someone who understands her dream of having an adventure instead of sitting on a throne. When they discover that Odette's curse is the reason for the tension between their families, they decide to follow an ancient legend that could lead them to someone who can set every thing right. As they travel through enchanted lands, meet new allies, and fight terrible foes, Odette and Dillie are put to the ultimate test. But when the time comes, will they choose their deepest wishes or the fragile fate of their world?
The book will be published in partnership with American film and television production company Temple Hill Entertainment which is attached to the project to produce a TV/Film adaptation.
"Nonstop adventure and colorfully illustrated panels keep the pages of this Swan Lake reimagining turning, while quieter moments underscore the budding friendships among the three heirs. . . A fun, ballet-inspired hero's journey, full of heart, trials, and good humor." – Kirkus, starred review
Rey Terciero, also known as Rex Ogle, has written and edited hundreds of books and comics for children and young adults. He is a queer writer who has always been drawn to strong female protagonists, including Elizabeth Bennet, Princess Leia, Jean Grey, and Hermione Granger. Meg, Jo, Beth, and Amy was his debut graphic novel.
Megan Kearney is a Canadian cartoonist, illustrator, and educator.