The fates of two rivals with opposing magical abilities are swept together in THE HURRICANE WARS, the spellbinding debut in a steamy fantasy romance trilogy set in a Southeast Asia-inspired world ravaged by storms, perfect for fans of S.A. Chakraborty, Leigh Bardugo, Sarah J. Maas, and R.F. Kuang.
THE HURRICANE WARS #1
by Thea Guanzon
Harper Voyager, July 2023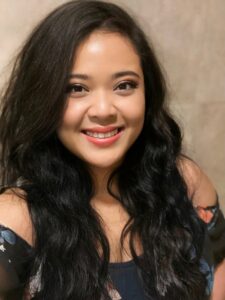 Talasyn and Alaric have always known their destinies were intertwined.
After a decade of war, magic is becoming rare in Lir. Nations of aethermancers who command the elements—Rainsingers, Firedancers, Thunderstruck, Windcallers—have all fallen to the Night Emperor and his Shadowborn warriors. His son, Prince Alaric, has been tasked with snuffing out any remaining threats. And the rebel soldier Talasyn is very much a threat—as the last known Lightweaver on the continent, she can create radiant weapons that cut through Alaric's dark magic. Each believes this war will only end once one kills the other. Yet, as the foes clash in epic duels across the dramatic landscapes of Lir, neither seems quite capable of dealing the final blow. Then a new opportunity for peace emerges, but it can only be sealed by a marriage between light and dark. Forced together to save their people, Talasyn and Alaric must decide if they are fated to join hands, or destroy each other…
An exquisite fantasy brimming with unforgettable characters, sizzling romance, and richly drawn worlds, this breathtaking novel marks the debut of an extraordinary new writer.
Thea Guanzon was born in Bacolod City in the Philippines and currently resides in Metro Manila. She holds a Bachelor of Arts in International Studies from Miriam College and she has worked in election management and women's rights. This is her first novel.