This sequel to Blood Scion called an "explosive, powerful debut" and "a triumph of a book" by New York Times bestselling authors Stephanie Garber and Roseanne A. Brown follows Sloane as she escapes Avalon and seeks to free the Orisha gods themselves to save her people.
WAR WIDOW
by Deborah Falaye
HarperTeen, June 2023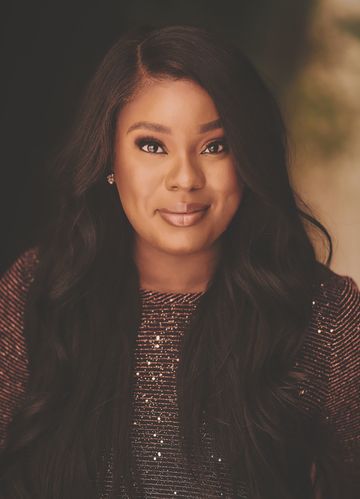 WAR WIDOW brings the same elements that so enthralled readers in Blood Scion—the magic and world building of Kingdom of Souls and Children of Blood & Bone, the high militaristic stakes of An Ember in the Ashes, and the intense personal and familial drama of Daughter of Smoke and Bone but takes them to a completely new level, with the fate of Sloane's entire world in balance, and the simmering threat of all out war edging into an inferno.

Blood Scion received a plethora of early and on publication praise from bestselling authors and trade reviews, with bestselling authors Stephanie Garber (Caraval), Roseanna A. Brown (A Song of Wraiths and Ruin), J. Elle (Wings of Ebony), and Kat Cho (Wicked Fox) calling it "explosive," "a triumph of a book," "an unflinching masterpiece," and "a thrilling debut."
Les droits de langue française pour Blood Scion sont toujours disponibles.
Deborah Falaye is a Nigerian Canadian young adult author. She grew up in Lagos, Nigeria, where she spent her time devouring African Literature, pestering her grandma for folktales, and tricking her grandfather into watching Passions every night. When she's not writing about fierce Black girls with bad-ass magic, she can be found obsessing over all things reality TV. Deborah currently lives in Toronto with her husband and their partner-in-crime yorkie, Major. She is also the author of Blood Scion.