The brilliant historical novel about murder, revenge, love, loyalty and betrayal, set in war-torn sixteenth-century Europe.
DIEBE DES LICHTS
(The Light-Thieves)
by Philipp Blom
Blessing/PRH Germany, October 2022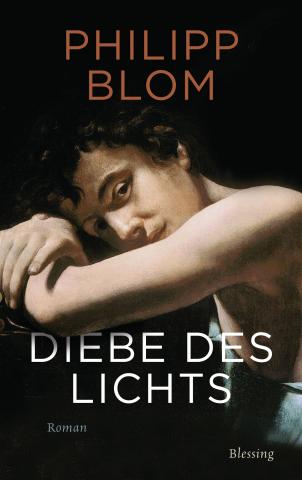 Sander has been on the run ever since 1572, when he saw his father murdered at the hands of the Spanish invaders in Flanders. He meets a master who teaches him how to paint flowers, while his brother Hugo, who hasn't spoken a word since their parents' death, mixes the paints for him. But Hugo is as unreliable and quick to anger as he is gentle, and when he commits a violent crime, he and Sander have to flee. They find refuge in an artist's studio in Rome, witness the Pope's dissipation, are caught up in the intrigues proliferating in the Neapolitan cardinal's palace, and – both in their own special way – experience the joy of forbidden love. In the course of their adventures, Sander repeatedly finds a way out of seemingly hopeless situations …
A major new novel that vividly portrays the Renaissance and its key players, including Giordano Bruno, Caravaggio and high-ranking clerics.
Philipp Blom, born in 1970, studied philosophy, history and Judaism in Vienna and Oxford, and obtained his PhD from Oxford with a thesis on the reception of Nietzsche. He is the author of bestselling history books including « The Vertigo Years: Europe 1900–1914 » (2009) and « Fracture: Life and Culture in the West, 1918–1938 » (2014), and has won the Friedrich Schiedel Prize for Literature and the NDR Kultur Prize for Non-Fiction. DIEBE DES LICHTS is his first work of historical fiction.