The irresistible account of building a life on the frontier of climate change in Africa's last wilderness, by the bestselling author of The Zanzibar Chest.
PARADISE OF THORNS: Adventures in an African Wilderness
by Aidan Hartley
Atlantic Monthly Press, Spring 2022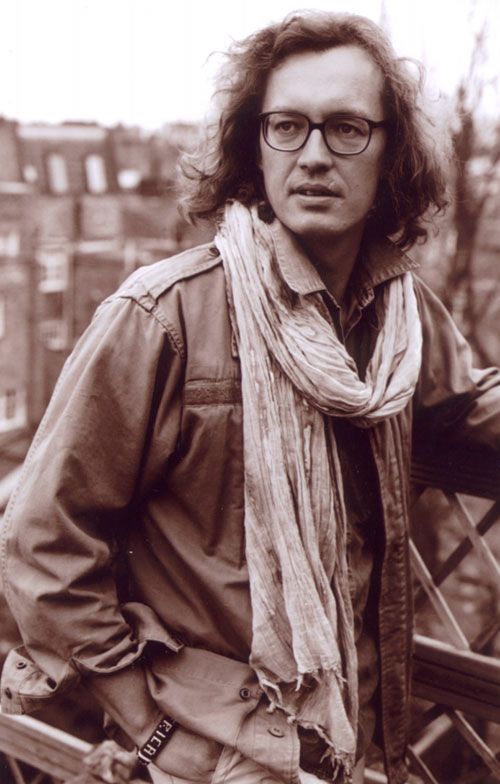 Aidan Hartley is the bestselling author of The Zanzibar Chest, which was a finalist for the Samuel Johnson and Duff Cooper Prizes and appeared on best of the year lists from the Economist and Publishers Weekly. In his new book, Hartley chronicles an adventure in one of Africa's last patches of wilderness. Concerned by the increasing violence of city life, Hartley moves north with his young family. His aim is to acquire a herd of cattle and live alongside the Samburu, a tribe of nomads who for centuries have lived in harmony with immense herds of wildlife in an unspoiled natural paradise north of Mount Kenya. The family buys a tract of remote desert where they carve out a life from scratch, establishing a ranch in a rugged terrain still teeming with elephants, lions, and other wildlife. Over the next seventeen years in this harsh Eden, the family builds a home and learns to live off the land. There are scorpions and snakes under every stone, charging buffalos, and leopards stealing through camp—but there are no fences in the endless landscape and in the night sky far from towns, the stars twinkle brighter than anywhere. As they build their farm alongside their Samburu neighbors, Hartley finds that the nomads' way of life has been thrown off balance by environmental collapse and corrupt politics. Worsening droughts instill tribal tensions as these once-proud people compete over dwindling resources. And when a demagogue gains power in Hartley's district, he uses the unpredictable rains to incite division and bloodshed—leading armed militias into wildlife conservation areas and farming hamlets where villagers are murdered, elephants are poached, and the pastures are worn down to dust. In the end, the demagogue is beaten at the polls by an enlightened Samburu woman famous for breastfeeding her baby in parliament, the scented African rains finally arrive to wash away the bad memories, and harmony returns. The nomads find redemption in a great coming of age ceremony for their young generation. A mother cheetah births a litter of cubs on the plains above the Hartleys' home and the family resolves to preserve nature in what's left of paradise. In this age of environmental collapse, PARADISE OF THORNS gives us a unique view from the frontline of climate change in Africa's last wild spaces. It is infused with the romantic spirit of all writers seeking their own redemption in the natural world—or at least what's left of it.
Aidan Hartley was born in 1965 and grew up in East Africa. He is the author of The Zanzibar Chest, an international bestseller that was short-listed for the Samuel Johnson and Duff Cooper Prizes. He has covered the Balkans, the Middle East, and Russia for Reuters and currently writes a column about Africa for the Spectator in London. He lives in Laikipia, in northern Kenya with his wife and two children.