Rethinking climate change and democracy.
DEMOKRATIE IM FEUER
(Democracy in Flames)
by Jonas Schaible
DVA/PRH Germany, March 2023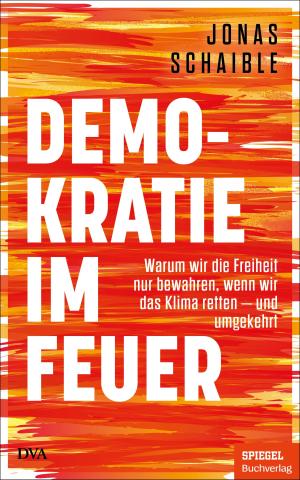 Many people think that protecting our climate and democracy are mutually exclusive. For some, the fight against climate change is moving too slowly, while others are already feeling threatened by the prospect of an « eco-dictatorship ». In DEMOKRATIE IM FEUER, journalist Schaible shows that protecting the climate and democracy are actually prerequisites for each other. Without one, the other will become impossible. He exposes false contradictions, and argues that what we need is « climate democracy » – for the climate crisis is already starting to limit our freedoms, and we'll only be able to save the planet by democratic means. DEMOKRATIE IM FEUER takes a new look at the relationship between democracy and climate change, and sketches an optimistic vision of a future where the two reinforce each other.
Jonas Schaible, born in 1989, is an editor at Spiegel's Berlin office. He studied politics and media studies in Tübingen and Berlin, and graduated with a degree in journalism from Hamburg's Henri Nannen School. He has been writing regularly about climate change and climate policy since 2018, and won the German Reporter Prize for Best Essay for his feature « Wer von Ökodiktatur spricht, hat das Problem nicht verstanden » ('If you're talking about eco-dictatorships you haven't understood the problem').