What happens to a family when a child goes missing? How far would you go to learn the truth? AFTER YOU WERE GONE is Vikki Wakefield's first psychological thriller.
AFTER YOU WERE GONE
by Vikki Wakefield
Text Publishing Australia, September 2022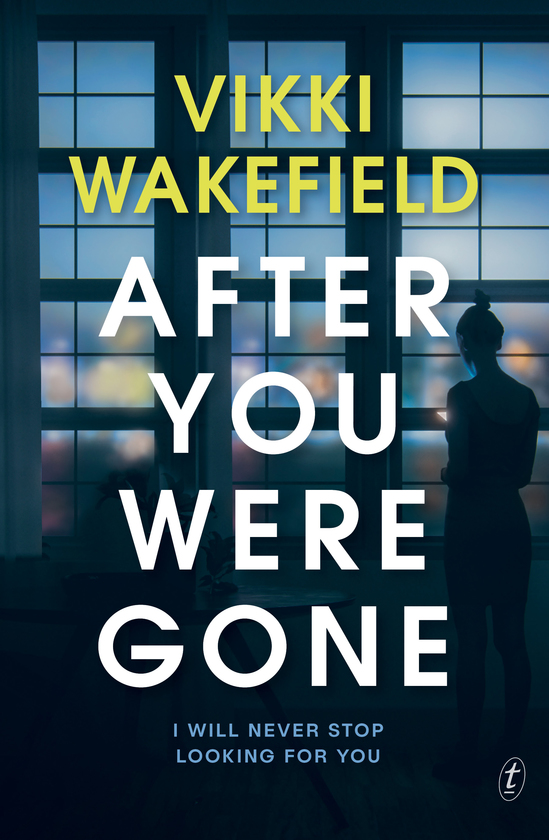 In a busy street market, Abbie lets go of six-year-old Sarah's hand. She isn't a bad mother, just exhausted. When she turns around, her daughter isn't there. After a full-scale search and a highprofile investigation, there is still no trace of Sarah.
Six years later, Abbie is in love and getting married. Her family, despite their problems, have seen her through her worst imaginings—only Abbie's mother seems unwilling to let her move on. Her fragile peace is constantly threatened: not knowing what happened to Sarah is like living with a curse.
Then a phone call from an unknown number offers closure. A man claims to know what happened to Sarah, but if Abbie tells anyone or fails to follow instructions, she'll never find out. What price must Abbie pay to know the truth?
Vikki Wakefield writes fiction for young adults and adults. Her work explores family, class and relationships in a contemporary setting. Her novels All I Ever Wanted, Friday Brown, Inbetween Days and Ballad for a Mad Girl have been shortlisted for numerous awards. This is How We Change the Ending won Book of the Year: Older Readers, Children's Book Council Awards, 2020. AFTER YOU WERE GONE is her first novel for adults. Vikki lives in Adelaide, Australia.